Here's the thing. Whenever I wish for the summer to return, I only remember the really fun parts. Popsicles, lemonade, grilling out and fireflies. All the iconic things that sound great in theory. But they come with a price.
What am I talking about? Heat. And. Humidity. Popsicles melting. Lemonade glasses sweating. Smoke in your face from the barbecue. Fireflies…flying around in the dark. Well, that part isn't as bad since the sun is down.
My approach to this summer is going to be different. I'll get to enjoy all the iconic things without the downsides—because while it may be summer, I'll be experiencing all the winter feels. It's perfect! All I have to do is get in a chill state of mind so that I am untouchable. As hot as a rainforest when I step outside? Not to me.
Wanna know how I'm going to do it? Just read something from the following frosty list.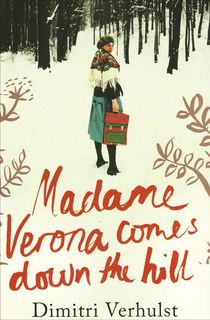 Madame Verona Comes Down the Hill
Let's not mince words. Sometimes you just have to judge a book by its cover. The snow-covered forest on the front of this particular love story already gets you ready to wrap up in a blanket and have a cuppa. But this quirky story is also very cozy in and of itself.
Verhulst offers us a captivating tale of romance in seclusion. Long before the movement of living off the grid, this book is a front row seat to a married couple living in insolation far from the nearest village. They are happy simply being together and making music. But this bliss is not meant to last. What would you do when you have lived with the love of your life cordoned off from others for years and then lose him? The title is a bit of a spoiler, but read it for yourself to see how it goes.
Related: What Skipping to the End of the Book Says About You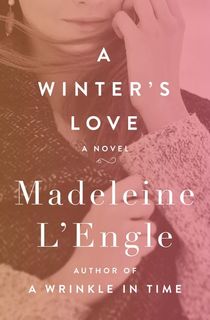 A Winter's Love
If you only know L'Engle from A Wrinkle in Time, take a look at this story that is written for more mature audiences. A Winter's Love is equally as thought-provoking, if not more than her other, more famous novel. She delves into what it means to be human and how relationships are so necessary for us to thrive as humans that are "being."
This book is set in the Alps in the years after WWII. A husband and wife retreat to Switzerland after his job loss. He, unfortunately, also retreats from her. L'Engle achieves a coldness to the marriage of the main characters that is even more chilling than the setting. Exploring the new life that she is thrust into, seemingly alone, Emily is offered a chance at a connection with another man. Should she find happiness for herself or should she remain loyal to the man she vowed to love forever?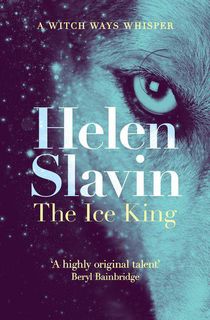 The Ice King
Ready for some goosebumps and spine-tingling during your dog days? There's no better way to escape than into a world of fantasy. Slavin masterfully blends the overlap of the "real" world with another realm called Elsewhere in this dark tale. She also captures the feeling of not fitting in and yearning to find that place where one belongs
Vanessa is drawn to Pine Lake which is off limits, according to her mother, making it all the more appealing. Lachlan has long felt a calling to explore beyond the facts and outside the halls of academics. They both know there is more to the world than what they can see and they're about to find out together.
Winter Solstice
Pilcher is the queen of comforting reads. She has a gift for inviting you into her characters' lives with such ease that you often feel as if you are having a visit with a friend. At first, it may appear that the author is introducing us to so many different characters that this is more of a collection of short stories. However, this is actually a carefully woven tale that leads to the intersection of all the characters figuring out who they are and what they want out of life.
The characters, ranging from a teenage girl to a grandfather, are navigating the very special time at the end of December where we find ourselves saying goodbye to an old year and wondering what the next one holds for us.
Frosted Kisses
Needing something a little less intense and more of a beach read type? Then this is the book for you. Basically a Hallmark movie for the high school crowd, the plot revolves around Penny adjusting to life in a new town after moving from Manhattan. She and her mom are settling in after her parents' divorce to run her mom's brand new bakery business.
Small town life has its ups and downs including the bully "Queen Bee" and her new bff, an equally mean French foreign exchange student. These two basically rule the school and make Penny's life not quite the most wonderful time of the year. Plus, there's an animal shelter that needs saving, a meet-cute with Marcus and cupcakes that aren't going to bake themselves!
The Mountain Between Us
Ok, this book not only takes place in a cold setting but it has so much more to distract you from the summer heat besides that. Two strangers. A plane crash. Frigid terrain. A fight for survival. A cute dog.
Well, there is one problem with this book as a pick to cool you down. It's the steamy romantic tension happening between the two main characters. It makes sense to fall hard for someone that you've been through a life-altering (almost life-ending) experience with but will this couple have anything in common if they make it safely home? Or will they fizzle? Read on to find out.
Greenglass House
Ahh, the holidays. Greenglass House is a Christmas story. Or rather, a story set at Christmas celebrated in the northern hemisphere, conjuring up scenes with snow and hot chocolate and warming fires.
Here is a tale of an inn nestled high above a town with a bay and a history of pirates. But I'm getting ahead of myself. The story starts out with twelve-year-old Milo, adopted as a baby by the kind innkeepers of Greenglass House. Milo is very excited to spend the winter holidays with no homework and the cozy inn all to himself and his parents. But when a storm arrives, the inn suddenly becomes a refuge for travelers. The thing is, these travelers all seem to have converged on the inn on purpose. As if they are looking for something. But what could they be looking for and why at Christmastime?
The Lion, the Witch, and the Wardrobe
London, WWII. Four siblings are sent out of the city and into the country to live in a manor owned by a distant uncle. It may be summer in the countryside but it's winter in the wardrobe. I don't think it's too much of a spoiler alert to reveal that the main action of this story takes place in the land of Narnia, only accessible through a very specific piece of furniture.
The siblings learn to lean on each other as they struggle to find their way back home while fighting in a battle for peace in Narnia. While the Snow Queen is in charge, it's chilly all year round. If the icy surroundings don't make you feel hypothermic, then the pure evil of this queen will! The power of faith is tested in this allegorical tale that features guest appearances by mythological creatures, talking animals and even Santa Claus.
Related: 10 Most Popular Books of All Time