The Velvet Underground have defined countercultural cool for several generations. Their music wedded the catchy riffs and melodies of garage rock to avant-garde techniques like droning and distortion. Lou Reed's shocking lyrics about drug culture and sexual perversion opened up the possibilities of what a pop song could be about. A vast array of bands and solo artists, from contemporaries like David Bowie and Big Star to alternative-rock figureheads like REM and Sonic Youth and offbeat singer/songwriter types like Cowboy Junkies and Tori Amos have all cited the Velvets as a formative influence.
The band is once again having a moment in popular culture. Todd Haynes' documentary The Velvet Underground took the 2021 Cannes Film Festival by storm, and will be premiering on Apple TV this fall. Music historian Jen Otter Bickerdike recently published You Are Beautiful and You Are Alone, the definitive biography of Velvets vocalist Nico. Whether you own an original copy of The Velvet Underground and Nico or you've only heard "Sweet Jane" and are curious for more, there's a shelf's worth of books about the Velvet Underground waiting for you to read slowly and see.
The Velvet Underground and Nico
The 33-1/3 book series offers fans a glimpse into the writing and recording process of their favorite records and takes them through the critical and popular response, making a case for the importance of different albums.
Writer and musician Joe Harvard takes an admirably straightforward approach to covering the development and recording of this groundbreaking album, tracing Lou Reed's literary influences and defining the role Andy Warhol played in the band's early years. Harvard's personal anecdotes about what the Velvet Underground meant to him make for a good point of entry on why their self-titled debut resonated with so many artists and musicians.
Related: Life Lessons from a Warhol Superstar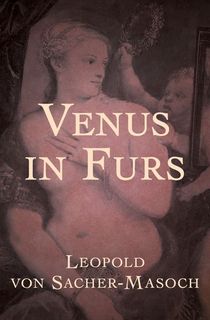 Venus in Furs
The Velvet Underground gained notoriety through Lou Reed's unflinching lyrical subject matter, which looked upon drug culture and sexual perversion with the detached perspective of a beat reporter. One of the band's most notorious early songs nicked its title from a 19th-century erotic novella written by an Austrian nobleman.
Leopold von Sacher-Masoch depicted a man so in love with a woman of his acquaintance that he asked her to take him on as her slave. The book had a notoriety among countercultural types in the 1960s who were curious about bondage and dominance.
Pass Thru Fire: The Collected Lyrics
At the time of Lou Reed's death in 2013, he had amassed a body of work that looked unflinchingly at the dark side of the human condition. His half-spoken, half-sung delivery meant that his songs—particularly from later albums like New York and Magic and Loss—worked as well on the page as they did on the record. The 2002 book Pass Thru Fire collects all of Reed's lyrics from the Velvet Underground era through his most recent album at the time, Ecstasy, and includes commentary from Reed about what inspired different songs. The ebook edition retains the handsome typography and graphic design of the original hardcover edition.
Sedition and Alchemy: A Biography of John Cale
John Cale has covered a lot of ground, both as a solo artist and as a member of his first influential rock band. He brought cello to rock and avant-garde technique to pop songs in his time in the Velvet Underground; he produced some influential albums, like the first Modern Lovers' record and Patti Smith's Horses; and he's released a diverse array of solo albums that go from deceptively gentle art songs to raucous punk.
In Sedition and Alchemy, biographer Tim Mitchell surveys Cale's storied career, delineating his role in the Velvets and putting his eclectic solo career in the context of his classical training and the punk scene he helped create.
Astral Weeks: A Secret History of 1968
Sports fans in Boston and New York may have a rivalry that's gone on for decades, but in the 1960s music fans agreed about one thing: the greatness of the Velvet Underground. Boston music writer Ryan Walsh takes us back to the late 1960s in Boston and writes about how the presence of another rock icon—soul singer Van Morrison—was a bellwether for the city's countercultural music and art scene.
One chapter provides a deep dive into the Velvets' frequent shows at the legendary Tea Party nightclub; Walsh explains the band's appeal to collegiate fans and townies in Boston, and shows how the Tea Party and up-and-coming radio station WBCN supported the band in their early days. The presence of Jonathan Richman, whose band's first album would be produced by John Cale, provides a link between the Velvets and the generation they would inspire.
Please Kill Me: The Uncensored Oral History of Punk
Very few bands get to see how their influence plays out in the next generation of artists. Because Lou Reed, John Cale, and Nico were still living in New York when CBGB—the ground zero for American punk—began booking live bands in the 1970s, they were able to see how the next generation incorporated their brash garage rock, avant-garde drone, and shocking-yet-poetic lyrics into their sounds.
Through a series of interviews with musicians, club owners, zine publishers, radio hosts, and fans, Legs McNeil and Gillian McCain chronicle the late 1970s demimonde on the Lower East Side. John Cale and Patti Smith talk at length about recording her debut album Horses, and a few subjects reminisce about seeing Nico play solo shows at CBGB. Lou Reed's irascible commentary threads its way through different anecdotes, his dismissal of the Velvets' influence on the CBGB bands coming through loud and clear.
Related: A Young Person's Guide to Riot Grrrl
Featured image via Apple TV+