Though it seems like the genre is more popular than ever, the truth is people have been fascinated by true crime and serial killers since at least the 1800s (see: Jack the Ripper). And while not everyone has the stomach to read all the gory details, it's easy to understand why we're so fascinated by the idea that there are monsters walking among us.
Whether you're a devoted reader of true crime or you're looking to dip your toes into the genre, this list of books by female crime writers is sure to have something that you'll find absolutely gripping.
This list of recommendations fulfills one of our 2021 Summer Reading Challenge prompts. Sign up to participate in the challenge now!
Serial Killers: 101 Questions True Crime Fans Ask
If you watch every true crime documentary, listen to every podcast, have read all the books and still feel like you want to know more about what makes a serial killer, then this is the book for you. Forensic psychologist, private investigator, and crime writer Dr. Joni E. Johnston brings you the dives into the case files of the most infamous murderers in history, and answers all the questions true crime fans have been dying to ask, from what drives a murderer to why we're so fascinated with true crime.
Out of the Mouths of Serial Killers
The biggest question most of us have for serial questions is simple: Why? In a quest to get an answer to this, Mary Brett wrote to 75 serial killers, and published their answers in this book. Also included in this chilling read are unedited direct quotes from interrogation statements, trial testimony, media interviews, and quotes from parole hearings.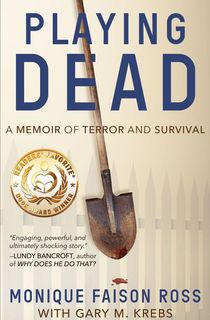 Playing Dead
Though true crime lovers are often fascinated (and horrified) by the perpetrators of heinous crimes, stories from survivors can be even more compelling. In Playing Dead, Monique Faison Ross recounts her abusive relationship with her husband, Chris. Even after leaving him and involving the police, she wasn't safe—Chris kidnapped her in front of their children, raped her, beat her with a shovel and left her for dead. But playing dead kept Monique alive.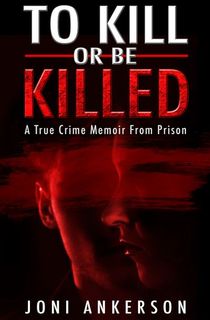 To Kill or Be Killed
Another story of abuse, this memoir by a convicted murderer is the first-hand account of a woman who killed her husband. According to Joni, she and her husband, a sergeant for the Michigan State Police, immediately clicked. But she quickly discovered he was not the man he thought she was, and after 12 years of abuse, she knew that her own life was at risk as long as he was alive.
First Degree Rage: The True Story of 'The Assassin,' an Obsession, and Murder
This is the twisting, terrifying and true story of the investigation of the murder of Viktor Gunnarson. A Swede who sought political asylum in the U.S. after being charged with the murder of Sweden's Prime Minister, it's not hard to imagine that someone would want him dead. But that doesn't explain why his former love interest, single mom Kay Weden, is being senselessly attacked—at its worst, a shot was fire into her home, narrowly missing her son's head.
After Viktor goes missing, Kay turns to her mother for comfort—only to be devastated once more when her mother is brutally murdered in her home by an unknown intruder. Then Viktor's body is found in the snowy Appalachian mountains—and Detective Paula May is assigned to the case.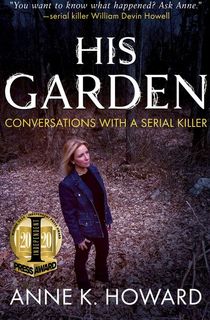 His Garden
In this winner of the 2020 Independent Press Award, Anne K. Howard, a lawyer, recounts what she learned by forging a friendship (of sorts) with convicted serial killer William Devin Howell. Through written correspondence, face-to-face visits and recorded phone calls, Howard slowly learned about Howell's disturbing past, and what led him to go on a killing spree that culminated in the deaths of seven women.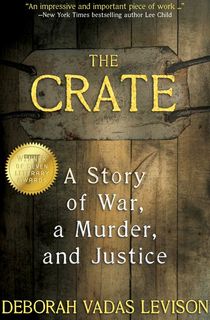 The Crate
Perhaps one of the most unique Holocaust books ever written, Deboarah Vadas Levison skillfully weaves together two traumatizing events. One is her parents' survival of living in ghettos and concentration camps during WWII. After the war ended, they relocated to Canada, bought a cottage and told themselves the horror was over. However, that illusion was shattered when they found a crate holding a woman's body in the crawlspace beneath their new home.
Delving into both her parents' experiences during the Holocaust and the life of the murdered woman, this unputdownable book examines man's endless capacity for evil—without forgetting that we also have the ability to do good.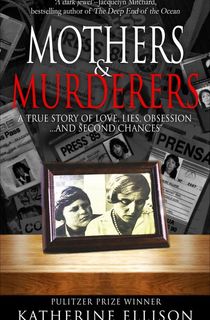 Mothers & Murderers
This wild ride of a memoir that recounts how Katherine Ellison accidentally found herself in the middle of a murder case reads like every true crime fan's dream. Described as a mix of Fargo and Eat, Pray, Love, "Katherine Ellison brings to bear the demons of her own past, her considerable chops as a reporter, and her willingness to plunge into the psychological depths. What she created is a dark jewel. The reader cannot look away."—Jacquelyn Mitchard, New York Times-bestselling author of The Deep End of the Ocean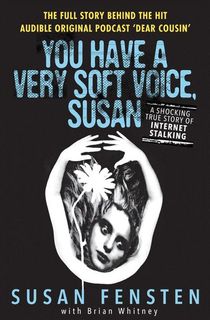 You Have a Very Soft Voice, Susan
We've all heard horror stories about people who dig into their family history and get more than they bargained for—but none quite like this. After her father passed in 2003, Susan Fensten decided to see if she could locate more of her family members online. Soon enough, she got a response from someone claiming to be a distant cousin. Unfortunately, this was actually her first message from an unhinged cyber stalker.

"Quite possibly the most twisted and surreal case of stalking I have ever encountered. Well written and gripping. Just when you think it can't get any more bizarre, it does." —Patrick Quinlan, Los Angeles Times–bestselling author of All Those Moments and Sexbot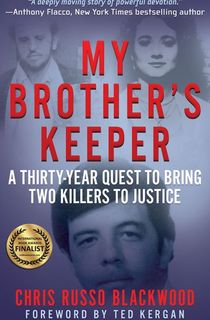 My Brother's Keeper
In 1984, Ted Kergan's brother was murdered. He and the police strongly suspected a couple of being the killers, but without a body or any irrefutable evidence, the district attorney declined to prosecute. However, Ted never gave up hope, and kept tabs on his brother's killers for decades. It was this tenacity that led to a break in the case, thirty years later.
This post is sponsored by WildBlue Press. Thank you for supporting our partners, who make it possible for Early Bird Books to continue publishing the book stories you love.