In the age of the internet, there's hardly anything you can't learn to do online. But when it comes to learning a new skill, taking on a crafting hobby or even teaching yourself how to do simple home projects, we prefer well-researched books to crafting blogs or YouTube videos. The following DIY books cover everything from knitting to origami to DIY plumbing and basic wood shop techniques. All you have to do is download them!
Related: The Best Crossword Puzzle Books to Keep Your Brain Busy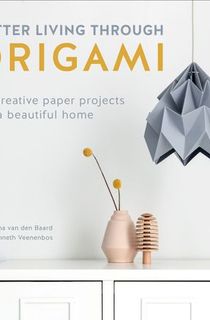 Better Living Through Origami
Origami lets you exercise your artistic side and make display-worthy crafts at the same time. Plus, once you get the hang of it, the art of paper folding can be extremely relaxing. "Never, ever underestimate the magic that innovative designers can bring to a centuries-old craft. Kudos go to van den Baard and Veenenbos, the Dutch husband-and-wife behind Studio Snowpuppe, who have transformed plain paper and origami techniques into elegant, pleated objets de la maison." —Booklist (Starred Review)
Related: 14 Free Printable Bookmarks to Brighten Up Your Books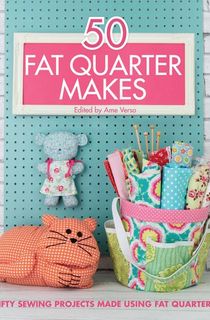 50 Fat Quarter Makes
For those uninitiated to the world of fabric, a "fat quarter" is an extra wide quarter-yard of fabric, measuring 18" by 22". If you don't already have leftover fabric pieces, you can , and then you'll be able to really explore your crafting side with this book of 50 fabric projects.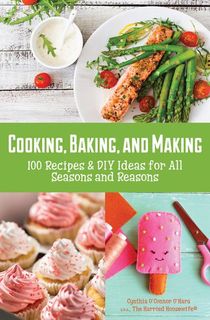 Cooking, Baking, and Making
Channel your inner Martha Stewart by working on cooking and crafting skills with this DIY book that does it all. Featuring seasonal recipes paired with complementary projects (think dilled beer and cheese bread with homemade autumn harvest potpourri), every idea is "fantastic and delightfully doable" (Stylish Southern Mama).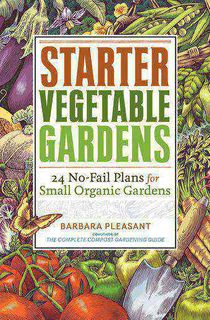 Starter Vegetable Gardens
If you're looking to eat more vegetables, be more self sufficient and get a little light exercise, you may want to pick up a gardening book! We especially like this one for first-time gardeners, as author Barbara Pleasant makes sure to address common issues among those who are just discovering their green thumb.
From there, simple language and illustrations help it easy to start and maintain a garden in even the tiniest of backyards.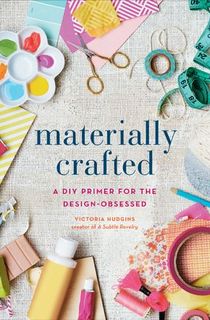 Materially Crafted
Featuring DIY ideas from the mind behind the blog A Subtle Revelry, this craft book is "Perfect for anyone embracing their crafty side for the first time (or those who just want to keep developing their design chops)" (HGTV). The book uses lots of easy to find crafting objects—such as spray paint, thread, wax and paper—making it simple to get crafting, fast.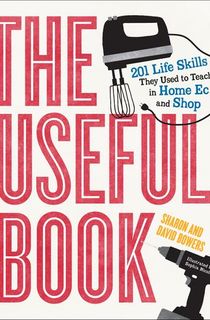 The Useful Book
This book is ideal for anyone who wants to be a little more handy around the house, covering everything you'd know if you paid attention in your shop and home ec classes. From cooking basics to building a birdhouse to simple car repairs, this "useful book" really lives up to its name.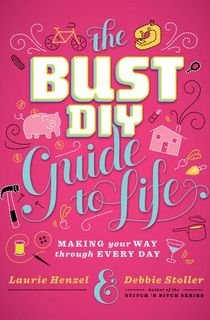 The Bust DIY Guide to Life
Put together by the über-crafty editors of BUST, the quirky, raw, and real magazine "for women who have something to get off their chests," this DIY book covers (almost) everything modern women need to know, from quick headache remedies to planning a cheap wedding. Unlike your average book of weekend projects, this DIY guide will teach you tons of ways to live a more practical life.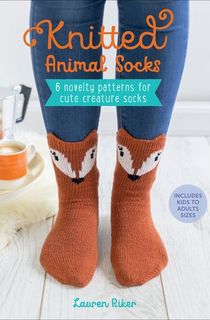 Knitted Animal Socks
If you've always wanted to learn how to knit but have no idea what you would do with all the scarves, this is the book for you. Including step-by-step photos for knitting all kinds of adorable animal socks, this craft book is the perfect segue for anyone entering the world of knitting.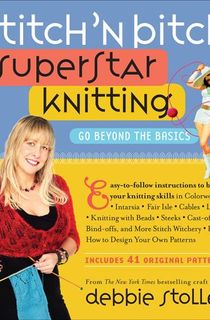 Stitch 'n Bitch Superstar Knitting
This DIY book is great for those who already know basic knitting patterns are looking for a challenge. Learn how to get creative with stripes and beading and make your own knitting patterns, or test your skills with one of the 41 included projects, including a Chanel-styled sequined jacket, an "Empire Strikes Back Dress," and an adorable "Button It!" children's sweater with changeable animal patches.
Featured photo via Les Triconautes via Unsplash