Born in 1935 in Tupelo, Mississippi, Elvis Presley soon became one of the most famous figures in music. The King helped define the rock and roll genre, made waves on live television, and changed the music industry as we know it.
Who wrote the best Elvis book?
Last Train to Memphis by Peter Guralnick is considered the definitive Elvis biography, but no one book can encompass the life of such an iconic figure. Whether you're a diehard fan or you want to learn the basics about this iconic figure of 20th century pop culture, we've got you covered with Elvis books that will tell you more about why he mattered.
Last Train to Memphis and Careless Love
Do you want to do a deep dive on Elvis Presley? Want to learn more about the King as both a person and a historical figure? Make this definitive pair of biographies your first stop. Last Train to Memphis, the first volume, brings you into Elvis's formative years, introducing readers to his family, his education, and his metamorphosis from gawky teenager to epochal musician and media personality, ending with his enlistment in the army.
Careless Love takes us through the end of his life, showing readers the burnout and isolation he experienced as he neared the top of his profession and struggled to stay afloat. While Guralnick contextualizes Elvis in both post-Civil War America and in the evolution of the broadcast and recording industries, he also shows empathy for his iconic subject by depicting the tragedies that befell him with immediacy and empathy. (The chapters on Gladys Presley's death are especially heartbreaking.)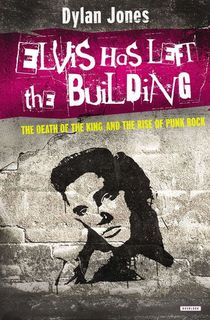 Elvis Has Left the Building
This impressionistic look at the impact Elvis has on American culture opens with his death, diving into the ways a new generation of rock fans underestimated his influence on their favorite bands.
British GQ editor Dylan Jones explores the King's impact through the music he played, the costumes he wore on stage, the southern estate that became his home in later years, and the food that he ate. Rock stars like David Bowie and Bruce Springsteen offer insight on the ways Elvis inspired their own iconic careers.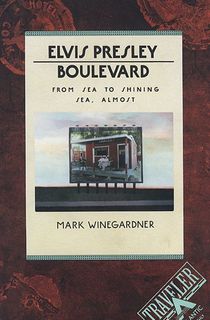 Elvis Presley Boulevard
Before picking up the story of Mario Puzo's The Godfather for a pair of bestselling sequels, novelist Mark Winegardner took on another American icon.
His debut nonfiction book Elvis Presley Boulevard chronicles a road trip he and his college classmate Bob took in the mid-1980s, in which they visited several tourist traps in the Midwest and south. While the book isn't only about Elvis Presley, the chapter on their visit to Graceland provides a humorous and good-natured look at Elvis fandom at its posthumous peak in the mid-1980s.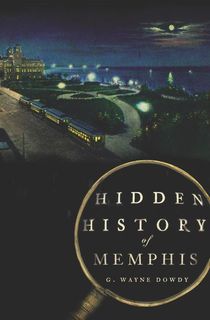 Hidden History of Memphis
Elvis made his kingdom in Memphis, Tennessee after ascending to stardom, and the city has remained closely associated with him. Hidden History of Memphis offers an insider's view of Bluff City, showing us how notable figures like author William Faulkner, entrepreneur Clarence Saunders, composer Clarence Saunders, and, yes, Elvis saw Memphis.
Archivist G. Wayne Dowdy brings his insider's knowledge and his love of the city to the book, and his accessible writing style and the book's episodic structure make this an engaging read even for those who have never been to Memphis.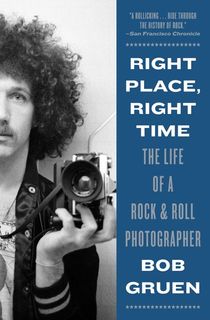 Right Place, Right Time
When John Lennon and Yoko Ono moved to New York City, they appointed Bob Gruen as their personal photographer. Bands and solo artists like Led Zeppelin, David Bowie, Madonna, and Kiss—among many others—have sat for his camera. His photos have appeared on gallery walls and on the cover of Rolling Stone. In a field where anonymity is king, Bob Gruen has become a legend of rock photography.
In his autobiography Right Place, Right Time, Gruen looks back at his time as a teenager running around New York City with a camera and at his close encounters with rock stars and pop cultural history. Elvis fans will be especially interested in Gruen's account of shooting the King at his 1972 press conference in Manhattan.
Related: 8 Artist Biographies That Will Change Your World View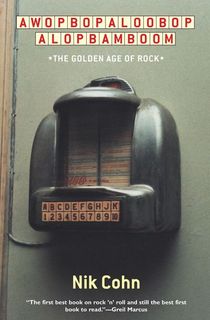 Awopbopaloobop Alopbamboom
Rock criticism wasn't an established subgenre of journalism or nonfiction writing when Awopbopaloobop Alopbamboom was published in 1969. Nik Cohn, then a columnist for the British magazine Queen, set a template for the burgeoning genre, capturing the immediacy and catharsis of rock and roll with his dizzying, poetic style and irreverent takedowns of self-important rock gods.
The writer's love of early rock bands and musicians comes through in chapters about Phil Spector, Bill Haley, and Dion, and his skepticism towards foundational figures like Gene Pitney allow us to see the ways in which rock and roll evolved for the worse as well as the better. Cohn's love of Elvis as both a historical figure and as a musician who cut some influential records could move even the most cynical of music fans to listen to the Sun sessions and hear something new in it.
Dead Elvis
While Elvis was a pivotal figure in American pop culture during his lifetime, one could argue that he became even more important in death. (Look no further than the breathless Elvis sightings that appeared in tabloids at the end of the 20th century.) The preeminent music and cultural critic Greil Marcus explored the King's afterlife in Dead Elvis, a compendium of essays he'd written about Elvis's influence on 1980s music and culture.
Marcus made his name on his coverage of the British punk scene, but while he looks at the ways Elvis's Sun sessions inspired bands like the Clash, he also details the tangible ways his presence was still posthumously felt in American mass media. Dead Elvis takes you inside Graceland after it first opened, analyzes tabloid Elvis sightings, interviews people who have gotten surgery to look more like the King, and reviews bootlegs of his lesser-known performances.
At times, Dead Elvis goes to some dark places, but Marcus's thorough scholarship and perceptive writing style keep the book from being too sensationalistic and allows readers to understand how much Elvis influenced American culture.