What makes a children's book famous? One might answer that the book must have a story that sticks with you long after turning the last page. Another criterion might be a story that transcends time and can be enjoyed generation after generation. You may also think of famous children's books that have been adapted into movies, make for popular gifts, or simply fill your heart with nostalgia.
What is the most famous children's book?
Fame is difficult to measure. One might guess Harry Potter is the most popular children's book, but according to some sources, The Little Prince beats the magical books in terms of copies sold. And while both of those are incredibly well-known, are they truly more famous than classic tales from the Brothers Grimm?
However you look at it, there's no denying that each of the ten famous children's books below are known throughout the world—and for good reason.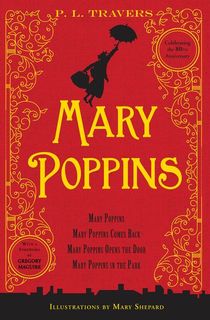 Mary Poppins
In a nutshell, Mary Poppins is a nanny who comes into the lives of the Banks family at just the right time. Ms. Poppins' methods might seem a little unconventional by today's standards (or really any time period's standards) but they have the desired effect.
Jane, Michael and their twin siblings are not well-behaved. However, their acting out stems from a lack of attention from their preoccupied mother and father. While there are many humorous, magical and quite unusual situations Mary and her charges find themselves in, the story at its heart is really about the giving and receiving of unconditional love.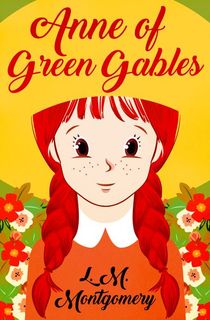 Anne of Green Gables
Warning: You may find yourself wanting to book a trip to Prince Edward Island after reading this book, as this story features the setting as much as the characters. The description of the land and the mystique of the Green Gables house probably helped inspired the cottagecore aesthetic, and have drawn people to see it for themselves for years.
Of course, Anne Shirley has a very strong personality herself. Anne is an orphan who is over the moon to finally find a forever home. She has quite the vocabulary and to describe her as dramatic is to put it lightly. The reader is immediately drawn to Anne's vulnerability and zest for life as she maneuvers the immediate hurdle of finding out she has already disappointed her adoptive mother simply by not being a boy.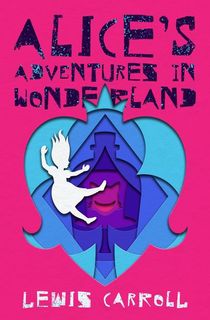 Alice's Adventures in Wonderland
Though modern audiences should be aware that Lewis Carroll has become a controversial figure, the fact remains that he also created a story that has been well-loved from the moment of its release.
Alice is a child with a big imagination, and the reader will find that is exactly the point of the story. Follow along as Alice slips into another world filled with colorful new friends and settings. Carroll is highly successful in presenting the perspective of a little human where the real world, while filled with beauty and magic, can also come with injustice that seems unwarranted and nonsensical.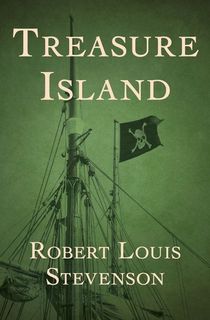 Treasure Island
Two words. Treasure. Map. Long before Captain Jack Black and the Pirates of the Caribbean, there was Jim Hawkins and the crew of the Hispaniola.
The journey for young Jim starts at an inn where he gets his hands on a map that just might lead to infamous Captain Flint's booty. Jim will encounter all kinds of characters on his quest, a taste of life at sea and ultimately, as promised, an island that may or may not come with treasure. Perhaps the real discovery is that the adventure of finding lost treasure is more precious than the actual treasure itself.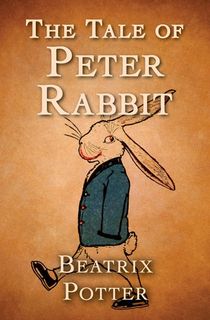 The Tale of Peter Rabbit
Beatrix Potter uses her own artistic ability and inspiring real-life setting (and real-life bunny) to set into motion a series of events for the very famous Peter Rabbit. Potter's first book introduces us to a family that includes Peter, his sisters and his mother.
Noticeably absent is Peter's father. And there is a good explanation for this. One that Peter's mother hoped would be a lesson that Peter would take to heart. But once the temptation of stealing from the garden of Mr. MacGregor gets into Peter's head, he is on his way. Will he meet the same fate as his father?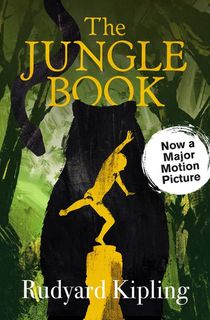 The Jungle Book
Forget what you think you know of The Jungle Book. This collection of stories by Kipling must be enjoyed as the individual fables that they are: beautifully written captivating tales that leave you with an important life lesson.
While you likely know the familiar character of Mowgli, a young boy left to be raised by wolves, there are a great many other less familiar characters like Rikki-Tikki-Tavi, a young mongoose, and Toomai, an elephant rider, who are not to be missed. After reading this entire collection, you'll agree that Disney only included the "Bare Necessities" in its animated classic.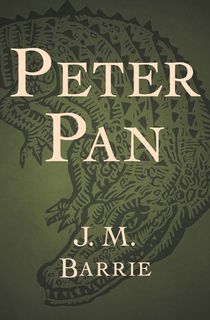 Peter Pan
Even without the book or the movie, one cannot help but run into a reference of someone being a "Peter Pan," i.e. not wanting to grow up and face the challenges that come with it. Perhaps that's why this book is so famous—it hits on the universal feeling of lost childhood innocence.
This is all the more reason to dive into the original source material written by J.M. Barrie as somewhat of an homage to his brother who was lost too young, and indeed would never grow up. To counter this fantasy Barrie creates Wendy Darling, who serves as an example of how to grow up gracefully. Though Wendy is offered the opportunity to stay in Neverland forever, she knows she must go home and become the woman she was meant to be.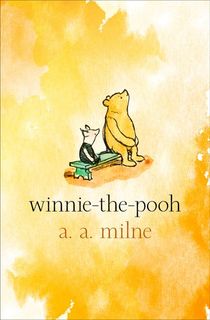 Winnie-the-Pooh
Though a few novels on this list have been adapted into Disney characters, none are as iconic as Winnie-the-Pooh, along with his friends Tigger, Eeyore, and the rest of the Hundred Acre Wood.
These characters are endearing because they remind us of ourselves. Their situations reflect our own: struggles to solve problems, maintaining relationships, and taking good care of your surroundings, and while being embedded in the cozy storytelling about a bear who loves honey and his friends. These stories are a lovely way to show children how to go about this world with kindness.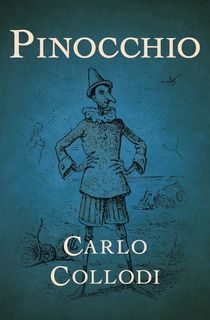 Pinocchio
As is often the case with fairy tales, the stories we tell children can actually be quite dark. This book is one of those that has been sugar coated for children in popular culture. And even though the content can come across as frightening at times, it is not for pure shock and awe.
Pinocchio is a wooden puppet who comes to life, but Collodi hammers home the fact there is much to be learned before he can become a real boy. When his father Gepetto urges him to "make good choices," his words fall on not deaf but wooden ears. It is only after facing the consequences of poor decisions that Pinocchio truly grows up and into his true self.
Charlotte's Web
One of the biggest common denominators among children's classics is their ability to tug at your heartstrings in the sincerest way. As in the case of E.B. White, it is a pure resonance of emotion that is achieved with conveying what lies within the human heart, even if it starts out with a pig.
Wilbur is spared the fate of a runt when the farmer's daughter, Fern, saves his life to raise him as her pet. But alas, her father only plans to let her keep him for so long—on farm a pig is not considered a pet, and once grown, Wilbur is destined to be sold. Lucky for him, he makes a wonderful friend named Charlotte, who sets out to show the world that Wilbur is terrific, radiant, and humble.