Even if you're not usually a fan of history books, this isn't just any history. It's the history of fashion. And the evolution of fashion is both fun to see and a fascinating look at the way our entire culture has changed throughout generations.
Whether you think of yourself as a fashionista or like to criticize the fanfare and excess, fashion has always played a role in the way that we live, work and play. Try out any of the books on this list—I promise you'll learn something and be entertained along the way.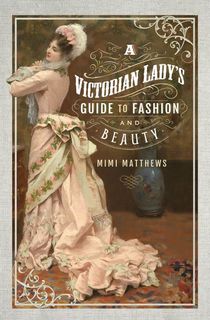 A Victorian Lady's Guide to Fashion and Beauty
The Victorian era was from 1837-1901, named for the period when Queen Victoria reigned. And while the queen was a rather impressive, independent woman of her time, most women were expected to know their place. Matthews dives into what the experience of a non-royal woman was like in this era, examining both its challenges and opportunities.
The author has painstakingly researched publications of the time to give the reader a sense of what clothing, hair and beauty products were like then. This is not only to answer the curiosities of how one dressed for occasions other than soirees and strolls, but also to understand how the fashion of the time was utilized by women to assert a sovereignty of their own.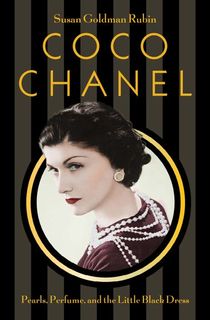 Coco Chanel
Coco. Chanel. You can't tell me you've never heard this name. Even without any knowledge of fashion, Chanel is recognized as a world-famous brand name. Born in 1883, Coco herself is highly revered in her home country of France to this day and her story is legendary.
Follow along as Coco evolves from an orphan to successful designer. She faces multiple obstacles to success including being a woman, lacking wealth and having some fierce competition in the design space. Despite all of that, Chanel perseveres and we are lucky enough to be the benefactors of the iconic LBD (little black dress) and so much more. Read this bio to learn more about the woman behind the House of Chanel and you'll have a new appreciation the next time you see those interlocking C's on a purse or earrings passing you on the street.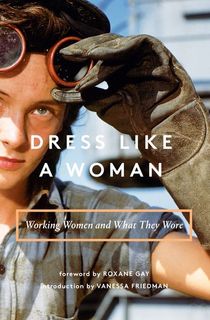 Dress Like a Woman
You may recognize an author on this next choice. Gay is a rather famous social commentator and has her own individual success with books like Bad Feminist. In this collaboration, Gay and her co-writers dive into hundreds of photos capturing the multitude of roles women play in this world (and what they were wearing to play them).
Some faces are very well known given their famous owners. (I see you, Michelle Obama.) But most faces are familiar due to the relatability of being a woman and all that encompasses being captured on film if only for a minute. The book calls into question the idea that there are only certain roles for women and even more pointedly, that there is only one way (aka the male way) to dress for those roles.
Related: 15 Must-Read Feminist Books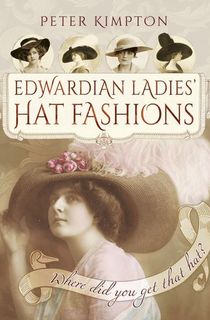 Edwardian Ladies' Hat Fashions
While a certain streaming network may have gotten a lot of us worked up over what the ladies of Edwardian times wore during the social season, there is more to fashion than just the dress. What about the hat?
Kimpton both helps us appreciate the art of design in hats and hat pins, while not shying away the atrocities to make these designs come to life—both the birds used for materials and abused workers who endured harsh conditions mar the history of the hat making industry. I invite you to view some of Kimpton's own collection of fashion postcards, re-visit with Coco Chanel and never look at hats the same way again.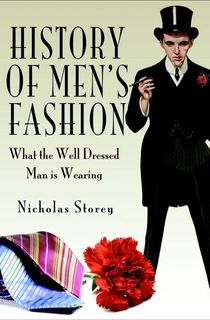 History of Men's Fashion
While fashion is usually associated with the female form, male fashion has its own rich history. Storey takes you from hats to shoes and from leisure wear to high fashion. He also offers commentary on how different dressing is now, in terms of the freedom to wear whatever you want almost anywhere you want.
The author reminds us that in previous generations, there were rather severe social consequences to wearing inappropriate clothing to an event. Today, unless designated as a "black tie" gathering, anything goes. Storey also gifts you with fun trivia. For example, do you know including whose tie Ian Fleming, the writer of the James Bond series, was trying to imitate? (Hint, hint: He rhymes with Linston Birchhill).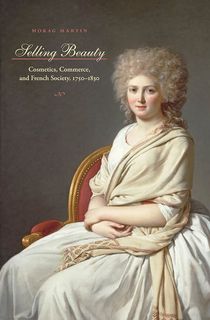 Selling Beauty
Make up in the 1700s and 1800s? You bet. Remember all the movies you've ever seen with heavily powdered faces and "beauty marks" drawn on them? While cosmetics are very different today, they have been around for some time, and this particular volume explores their history in France.
And just like fashion has been highly associated with current events of the time, Martin explores how cosmetics goes from the aristocratic style of Marie Antoinette to the post-revolution preference for a more simple make up approach. But it wasn't an easy pivot to sell cosmetics to middle class folks, and the safety of the products themselves was also called into question. Of course, despite these early trials, the industry not only survived but thrived: it's a $551 billion dollar money maker as of 2021. Fancy that.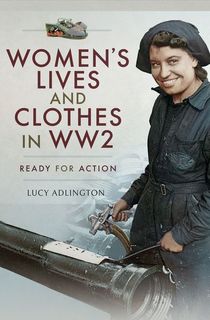 Women's Lives and Clothes in WW2
The poster of Rosie the Riveter is iconic, and probably the first image that comes to mind when you think of women in America in WWII. But is that really what they looked like? And what about the rest of the world?
Adlington takes the reader around the globe over the war years, using interviews and photographs to get a sense of what women really wore and did during that historic time. She crosses continents to see what the varied experiences of women were depending on where they lived. She includes how to dress no matter the circumstance, whether you are a war bride, spy, housewife with rationed supplies or surviving the atrocities of the war itself.
Related: 7 War Books That Tell Stories of Life on the Home Front