As the 50th – and so far final – state in the United States, Hawaii has a complex history that both mirrors and reveals much about America. At the same time, this rich and varied background is often forgotten by many modern Americans, who see in Hawaii only its tourist status as a vacation paradise.
Fortunately, for those who want to learn more about this fascinating state, including what it was like before the United States took over, how it came to be the 50th state in the Union, and the important role it has played in American history since, there are these 7 books that help to shed light on Hawaii's thrilling but too-often forgotten history.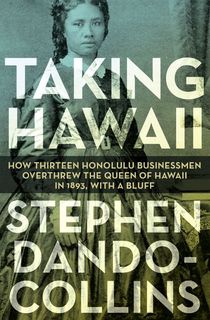 Taking Hawaii
Hawaii officially became the 50th state on August 21, 1959. However, its path to statehood began long before. In the beginning of 1893, Hawaii was still a sovereign monarchy, headed by Queen Liliuokalani.
By 1894, all that had changed. A group of rebel businessmen in Honolulu, hailing from a variety of foreign nations including America, Britain, Germany, and Australia, set into motion a military coup that would ultimately overthrow the queen and lead to Hawaii's status first as a U.S. territory and then as the 50th state.
In this thrilling book, which often reads like a novel, award-winning author Stephen Dando-Collins details the incredible story of how a handful of businessmen helped to overthrow the Hawaiian government, and how the sovereign nation became a state – a story as hard to believe as it is inextricably true.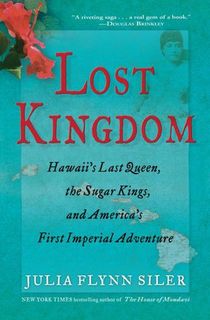 Lost Kingdom
What was Hawaii like before the 1893 coup that overthrew Queen Liliuokalani? In this "riveting saga" (Douglas Brinkley, author of American Moonshot), New York Times-bestselling author Julia Flynn Siler delivers a rousing, sometimes tragic story of the decline of the Hawaiian monarchy.
It is a story of white plantation owners who took over much of the island's land and eroded the monarchy's power, as well as the political and military ambitions of nations such as America, Britain, and France, who all sought to expand their control of the Pacific Ocean. The result is "an important chapter in our national history, one that most Americans don't know but should" (The New York Times Book Review).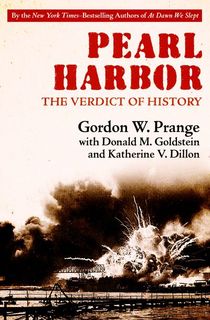 Pearl Harbor
The one piece of Hawaiian history that most Americans know – or think they know – is the story of the Japanese attack on Pearl Harbor, which ushered the United States into World War II. However, despite the considerable number of words that have been devoted to this historic moment in textbooks, documentaries, and books of World War II history, there are many questions about what happened on December 7, 1941 that remain unanswered.
For those who wish to learn more about the events at Pearl Harbor, and how this attack on an American base in Hawaii affected global politics, they need look no further than this "superb work of history" (Albuquerque Journal Magazine) from Pearl Harbor experts and New York Times-bestselling authors Gordon W. Prange, Donald M. Goldstein, and Katherine V. Dillon.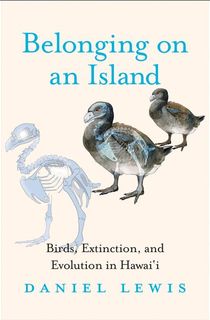 Belonging on an Island
Most history books concern themselves with people in power. Politicians, soldiers, and sometimes businessmen who shape the government of nations. But there are many kinds of history, and in Belonging on an Island, award-winning historian and amateur birder Daniel Lewis takes readers on a gripping natural history of the island – and especially its birds.
Focusing on four species, Lewis's book travels back thousands of years to explore topics including evolution, conservation, extinction, and what it means to be native, ideas that apply to people just as surely as they do to the birds that he describes. The result is a lively and rich new way of looking at Hawaii and its remarkable biodiversity.
Hawaii's Story by Hawaii's Queen
Who better to tell the story of the former kingdom of Hawaii than the last woman to rule it? Written in the years following Liliuokalani's deposition from the throne, this incredible historical document tells of her life and her ascension to head of state, as well as the coup that overthrew her and ultimately ended Hawaiian sovereignty.
As much a plea for a return to Hawaii's monarchy as a history of the former island nation, this one-of-a-kind treatise is a rare opportunity to hear from a historic sovereign in her own words. Whether you feel that Liliuokalani was wronged or that she was in the wrong herself, it's a remarkable experience to be able to relive history from one of the people so intimately connected to it.
Captive Paradise: A History of Hawaii
This "excellent exploration of the legendary figures of Hawaiian culture" provides a "balanced perspective" that is "certainly welcome in the canon of Hawaiian history, which is often beset by political agendas" (Publishers Weekly).
Where many histories of the island focus on its annexation by the United States, Haley's far-ranging book goes further back, looking into the many culture clashes that defined the island ever since its "discovery" by Captain Cook in the 18th century.
From the arrival of the first Christian missionaries on the island to the sugar barons whose economic interests would eventually lead to the collapse of the Hawaiian monarchy, Haley tells a story of an incredible land, often mercilessly shaped by external forces.
Ancient Hawaii
Long before American interests brought the Hawaiian monarchy low, ancient Polynesian explorers first found their way to these islands, traveling across hundreds of miles of the Earth's largest ocean. How did they do it? And how did these early Hawaiians see themselves and the world they inhabited?
These are the questions that Herb Kawainui Kane attempts to answer in this story of the first people to settle on these often-contested islands, how they came to be there, and the sovereign kingdom they built upon the waves long before the political machinations of larger nations came to bear on the small and isolated archipelago.