March is Women's History Month, and while we should always honor the accomplishments of authors who create powerful, feminist characters, it's especially relevant this month. From Octavia E. Butler to Ursula K. Le Guin, the below authors are just a few of the great women writers who have helped shape the science fiction and fantasy field. Want to share a female science fiction or fantasy writer we didn't include? Leave your reading recommendations in the comments below!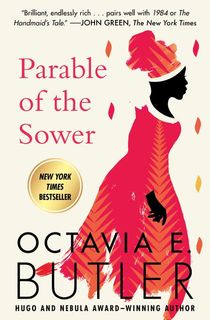 Parable of the Sower
If you're a fan of science fiction, then it's unlikely you haven't heard of this influential author—who's also won multiple Hugo and Nebula awards, and was the first science fiction writer to receive the MacArthur Fellowship (also known as the "Genius Grant"). Her bestselling novel, Kindred, follows young African-American writer, Dana, as she is transported between her present (1976 Los Angeles) and the past (a pre-Civil War plantation in Maryland). The novel examines race and gender issues, while also taking a close look at slavery and how it impacts modern society.
But that's not the only empowering novel Butler's put her name to. While there are countless books to choose from, the Earthseed series (which includes Parable of the Sower and Parable of the Talents) is particularly relevant in today's climate, as protagonist Lauren Olamina flees an evil dystopian leader, settling a new community in Northern California. Lauren's strength and endurance through countless odds, as well as her leadership abilities, make her a force to be reckoned with.
Related: 20 Biographies of Remarkable Women That You Need to Read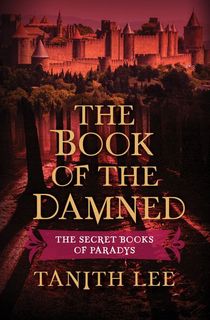 The Book of the Damned
Tanith Lee was a sci-fi, fantasy, and horror writer who wrote over 90 novels. The first woman to win the British Fantasy Award for her novel Death's Master in 1980, Lee wrote several popular series—focusing on weaving themes of feminism and sexuality into fantasy. The first book in her popular The Secret Books of Paradys series, The Book of the Damned, is set in an alternative Paris and consists of three novellas. Dealing with everything from vampires to violence and abuse, Lee's work examines real-life issues faced by women through a fantasy lens.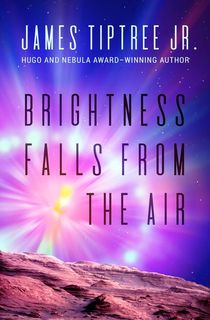 Brightness Falls from the Air
Don't be fooled by the name: James Tiptree Jr. is actually a pen name for Alice Bradley Sheldon. The author, who notably broke into a male-dominated genre, kept her true identity under wraps for ten years. Though her actual name was eventually revealed, she continued to write under the pseudonym. Her work often combined elements of the more technology-focused hard science fiction with that of softer psychological-based science fiction.
Though her tone could vary, the constant theme of feminism was always present. Her stories often pointed out the violence and degradations women experience in a male-dominated society, and featured determined, passionate, wholly three-dimensional women. While her career was heavily focused on short stories, she did write a few novels, including Brightness Falls from the Air, which tells the captivating story of sixteen humans who gather on an isolated planet to witness the destruction of a star. As their motives for being there become apparent, the book takes on the tone of a murder mystery.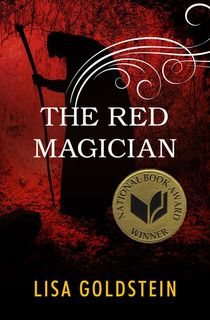 The Red Magician
Lisa Goldstein's first and National Book Award-winning novel, The Red Magician, helped put her on the map as a fantasy and science fiction author. Her popular novel takes place during the Holocaust, and tells the story of Kicsi—a young, Jewish girl who discovers the power of magic in dark times. Her books have been nominated for Nebula, Hugo, and World Fantasy Awards, and often incorporate historical events with a fantasy spin.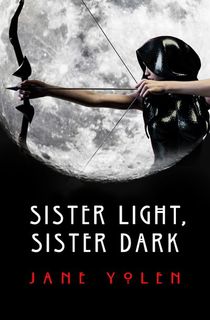 Sister Light, Sister Dark
Jane Yolen has won many awards for her work, including the 1987 Special World Fantasy Award (for Favorite Folktales From Around the World); the 1999 Nebula Award for Novelette (for "Lost Girls"); and the 2009 World Fantasy Award for Lifetime Achievement. She's also written many children's books, the first of which was published when she was just 22 years old. Her fantasy book Sister Light, Sister Dark (which is the first in The Great Alta Saga) takes place in a world without men and features Jenna, a warrior, and her twin Skada, who only emerges in darkness. Together, this powerful duo is prophesied to remake the world.
RELATED: 10 Bad-Ass Sci-Fi Women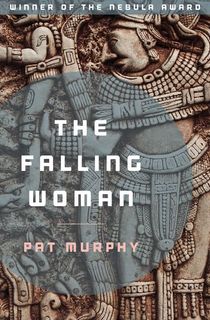 The Falling Woman
Co-founder of the James Tiptree Jr. Award, Pat Murphy is the author of award-winning science fiction and fantasy. Recipient of the Nebula Award, Philip K. Dick Award, and World Fantasy Award, Murphy's novels and short stories immerse readers into new worlds and introduce them to strong, intelligent women.
Her Nebula Award-winning novel, The Falling Woman, follows Elizabeth Butler—an archeologist in Yucatán who can communicate with the ghosts of the men and women who once lived on the sites she and her colleagues are excavating. In addition to fiction, Murphy has also worked at Exploratorium, San Francisco's museum of science, art, and human perception, where she has published non-fiction science books.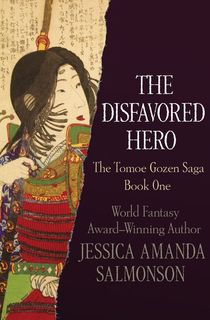 The Disfavored Hero
Fantasy and horror author Jessica Amanda Salmonson is the author of several novels and short story collections. In addition to writing, Salmonson has also edited several collections—usually containing weird tales and ghost stories. Her fantasy anthology Amazons!, which she contributed to as well as edited, won the World Fantasy Award in 1980, and her Tomoe Gozen trilogy (later retitled to The Disfavored Hero) tells the story of an alternate feudal Japan and a young woman, Tomoe Gozen, who is a samurai of incredible skill. Tomoe Gozen is just one example of the powerful female characters that populate Salmonson's work.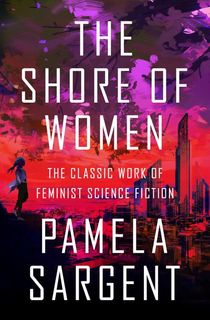 The Shore of Women
Winner of the Nebula award, science fiction author Pamela Sargent is known for writing alternate history. In addition to co-writing four Star Trek novels with George Zebrowski, Sargent's series (including the Seed Trilogy, Venus, and Watchstar) all feature strong, independent women facing different obstacles in very different realities. Her stand-alone novel, The Shore of Women, takes place in a world run by women—where men have been completely expelled from society, only occasionally brought back to reproduce.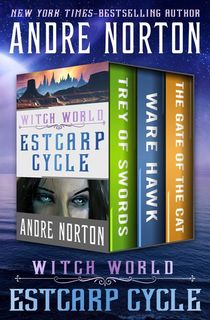 Witch World: Estcarp Cycle
Another female author to write under a male penname, Alice Mary Norton was the first woman to be inducted into the Science Fiction and Fantasy Hall of Fame. Her books usually follow the hero's journey, in which an "outsider" realizes their full potential. Her longest running series, Witch World, the first of which was published in 1963, helped put her on the map as a science fiction author and secured her first Hugo Award nomination.
RELATED: The 10 Best Science Fiction Thrillers Ever Written: Jon Land's Picks
The Handmaid's Tale
Margaret Atwood is one of the most well known feminist writers out there. She often focuses her books around women dominated by a patriarchal society (though she's also been to write a love poem or two). One of Atwood's most famous works, The Handmaid's Tale, has recently resurged in popularity due to the forthcoming television adaptation and the current political climate—which some have compared to the dystopian setting of Atwood's novel.
Winner of the Arthur C. Clarke Award and a five-time Booker Prize finalist, Atwood tends to write dystopian speculative fiction. The Handmaid's Tale follows the story of Offred, a young woman living in the military dictatorship of the Republic of Gilead following the collapse of the United States. Offred is a handmaid, the term for a slave who is forced to reproduce with men who have sterile wives.
RELATED: 20 Books Like The Handmaid's Tale
God's War
If you're looking a powerful, female-drive story, look no further than Kameron Hurley's Bel Dame Apocrypha series. The books follow Nyx, a former government assassin entangled in a never-ending war. It's rooted in a world of science fiction, and challenges societal roles—specifically that of women. In addition to her fiction book (she just released The Stars of Legion in February), Hurley is also the author of The Geek Feminist Revolution, which collects several of her Hugo Award-winning blog essays, as well as new work, to serve as a commentary on the state of the geek world.
Binti
Okorafor started her career writing books for young adults, and has since moved on to adult novels—with her first adult novel, Who Fears Death, winning the 2011 World Fantasy Award for Best Novel. Her Hugo and Nebula Award-winning novel, Binti is a science fiction novella that tracks Binti's journey as she becomes the first of the Himba people offered a spot in the galaxy's most superior learning institution, Oomza University. But heading to University means leaving behind her family and customs to be with people who don't share or respect them. Okorafor's driven, female characters stand out among the rest, as their unwillingness to settle for the norm is highlighted throughout her work.
Earthsea
The late Le Guin had an immense impact on the science fiction and fantasy genre throughout her career. An influencer of many prolific writers, she herself has also won the Hugo Award, Nebula Award, Locus Award, and World Fantasy Award multiple times. Additionally, she was one of the only female authors to be a Grandmaster of Science Fiction. Le Guin's work is sometimes classified as soft science fiction, due to her exploration of social and psychological identity within her books. However, Le Guin rejected this classification.
Le Guin criticized the assumption of some that science fiction characters should be white, and strived to write characters as diverse as the world around us. A Wizard of Earthsea follows Ged, a young magician seeking to control his power after he releases a shadow creature who continues to pursue Ged in hopes of possessing him.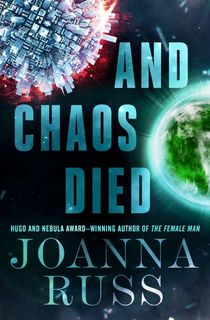 And Chaos Died
The author of feminist literary criticism, in addition to science fiction and fantasy, Joanna Russ influenced readers throughout her life since she was first noticed in the late 1960s. During her career, she challenged the male dominated world of science fiction—both in authors and audience. She published And Chaos Died in 1970, which tells of an overpopulated planet where nature scarcely exists and creativity and individualism are suppressed. But there are other ways of life out there. And as the novel progresses, they come into conflict.
All the Birds in the Sky
Charlie Jane Anders is a Lambda, Hugo, Nebula, and Locus Award-winning author of short fiction and novels. Her 2016 book All the Birds in the Sky won the Nebula Award for Best Novel, and explores the relationship between a witch and a tech developer in near-future dystopian Los Angeles. Her latest novel The City in the Middle of the Night is set on the planet January, and follows Sophie, a young woman banished from her regimented city into the wilds of the planet after she falsely confesses to a crime to save the woman she loves. In addition to her acclaimed sci-fi and fantasy writing, Anders, the co-founder of pop culture website io9, is also known for her nonfiction writing about science fiction and fantasy. For instance, check out her recent piece on the fiftieth anniversary of Le Guin's Left Hand of Darkness.
The Fifth Season
Jemisin made history last year when she became the first author to ever win the Hugo Award for Best Novel three consecutive years in a row, and to win the Best Novel award for every book in a series, both for her acclaimed Broken Earth trilogy. The trilogy is set in a continent called the Stillness, wracked by apocalyptic geologic events, and dominated by a complex, powerful magical system. Jemisin is also known for her fantasy Inheritance trilogy and her short fiction. Her latest release is How Long 'Til Black Future Month, Jemisin's first collection of short stories.
This post is sponsored by Open Road Media. Thank you for supporting our partners, who make it possible for Early Bird Books to continue publishing the book stories you love.
Featured photo: Ben White / Unsplash