John Jakes published stories since he was a college student in the 1950s. He got his start in the pulp magazine world, and then became an active player in the popularization of sword and sorcery. While his work was successful, Jakes' biggest break came years later in the 1970s, once he transitioned into writing historical fiction and left his advertising job.
The popularity of the Kent Family Chronicles—an eight-book saga meant to celebrate America's Bicentennial—was matched by a second family drama, the North and South Trilogy. Both series sold millions of copies around the world, were shoo-ins for the New York Times bestseller list, and cemented Jakes' literary fame.
John Jakes passed away in 2023 at the age of 90, leaving behind an impressive catalog of about 60 novels. Keep reading to learn more about John Jakes' bibliography and see why he's been hailed as a master of storytelling.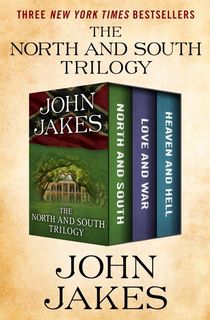 The North and South Trilogy
One of Jakes' better-known works, the North and South Trilogy chronicles the deepening fractures between the once-close Main and Hazard families. Their story begins with Yankee George Hazard and Southerner Orry Main, who become instant friends while training at West Point. The dawn of the Civil War eventually puts a strain on their relationship, drawing both boys towards opposite sides of the battlefield. It's a tension that bleeds into their family lives, and as the violence escalates, the Hazard-Main conflict follows suit. With the country torn in half, can these two families ever manage to come together again?
All three books in Jakes' saga hit the New York Times bestseller list, and even became a television movie starring Patrick Swayze and James Reed.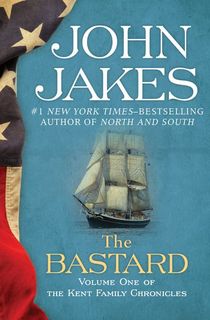 The Bastard
As the illegitimate son of a duke, Philip Charbonneau has, unsurprisingly, been denied his birthright. With threats around every corner, he and his mother flee London for America, hoping that a home in the New World will lead to a new and better life. It does, though it's also a violent one: After changing his last name to Kent, Philip becomes embroiled in pre-Revolution politics, and even matriculates in the same circles as Benjamin Franklin, Samuel Adams, and Paul Revere. Come The Rebels, the follow-up novel, he is fully immersed in the Revolutionary War—and the next six installments track generations of Kents throughout other pivotal moments in American history.
Related: 9 Must-Reads for Fans of Poldark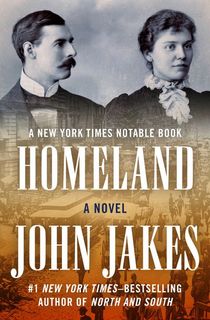 Homeland
Homeland introduces readers to another fascinating family: the Crowns of turn-of-the-century America. Pauli Kroner's emigration from Germany to Chicago sets a dramatic course of events into motion: After settling in with his Uncle Joe—a millionaire who has made his fortune in the brewery business—Pauli witnesses war and the birth of motion pictures. He finds love, albeit a forbidden one, and meets real-life historical figures like Teddy Roosevelt. Most of all, though, his adventures give rise to a family dynasty that will thrive throughout the 20th century and in Homeland's sequel, American Dreams.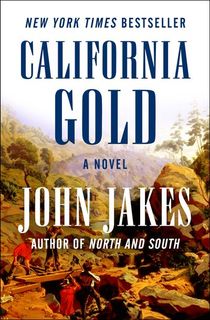 California Gold
It's been thirty years since the Gold Rush, but James Macklin Chance leaves dreary Pennsylvania to make the California fortune he's always dreamed of. It isn't an easy journey—and only after a few bumps in the road does he finally arrive in San Francisco. There, he encounters Nellie Ross—a reporter-turned-lover—and tries to make a name for himself in real estate, oil, and show business. As James endures a series of highs and lows, John Jakes takes readers on a wild ride from 1886 to the early 1900s. As with his other books, California Gold is both an epic work of historical fiction and an entertaining study of the events and figures of the past.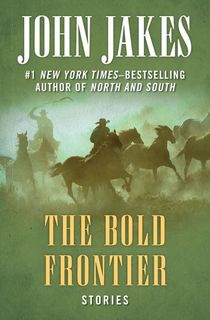 The Bold Frontier
Though he's associated with novels, Jakes wrote short fiction throughout his career, which was often featured in pulp magazines. The Bold Frontier is a collection of these older stories—plus three new additions—that are set in the historical American West. Each weaves a tale of danger and adventure in the vein of Larry McMurty's Lonsesome Dove: There are saloon brawls and vengeful plots, cowboys and Indians, tortured sheriffs and riverboat gamblers. It's yet another Jakes turn that proves he's the master of crafting tales that bring the past to vivid life for present-day readers.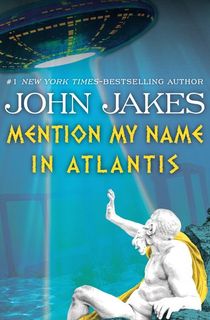 Mention My Name in Atlantis
Mention My Name in Atlantis is a notable departure from Jakes' usual, and one of his best jaunts into the world of science fiction and fantasy. Hoptor, a rogue and a pimp, narrates the action—explaining the oft-debated downfall of Atlantis. Hoptor places the blame on Conax, a barbarian chieftain, whose arrival disrupts the lost city and quickly creates chaos. Soon, Hoptor finds himself facing a task much more challenging than wrangling female Atlanteans—he must save the kingdom itself. Complete with aliens, tongue-in-cheek humor, and rip-roaring action, the novel is a fun, creative take on one of our most prevailing myths.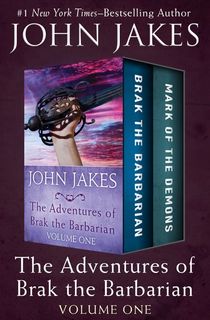 Brak the Barbarian * Mark of the Demons
The central hero of this two-story collection is an homage to Conan the Barbarian, Robert E. Howard's 1930s sword and sorcery hero. Jakes' reiteration is named Brak, and he leaves the frozen north for the southern land of Khurdisan. Along the way, however, Brak learns that to reach paradise, he must walk through hell: The first story sees him fighting for survival in a town ruled by dark magic and a demon god. Meanwhile, Mark of the Demons follows him on a perilous desert journey in which he encounters dethroned twins whom he may or may not be able to trust…You can find more of Brak in Witch of the Four Winds/When the Idols Walked as he continues to thwart evil for the sake of glory and a better life.
This post is sponsored by Open Road Media. Thank you for supporting our partners, who make it possible for Early Bird Books to continue publishing the book stories you love.
Featured photo of John Jakes: Amazon