PBS' historical drama Poldark has finally returned for its fourth season, which means we've been dreaming of Cornwall vacations, Demelza's hair, and Ross' smolder. It's been nearly a year since we last saw our main couple—and as usual, they weren't on the most solid ground.
The new and penultimate season will borrow from books six and seven of Winston Graham's beloved series set in the 18th and 19th centuries. While Ross if off to join the world of London politics (in addition to other wild exploits), domestic conflict brews in the wake of Demelza's season three infidelity. "Will we ever laugh again?" Ross asks her in the trailer, "Like we used to?"
To ease the wait between episodes, why not crack open a book? The ten historical fiction novels below will sweep you into similar tales of wartime tragedies, family feuds, intoxicating love affairs—and yes, the Cornish coast.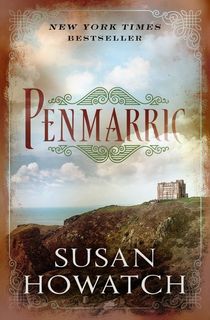 Penmarric
After a family betrayal and a decade-long court battle, the Penmarric estate has finally fallen into Mark Castellack's rightful hands. Once settled in the hills of his Cornish home, Mark meets Janna—a charming farmer's widow who sweeps him off his feet. Despite their ten year age difference and Janna's initial rejection (not to mention a revenge dalliance in between), the couple finally ties the knot. But like Ross and Demelza, Mark and Janna have just as many secrets as they do children—and the consequences of their union, combined with drastic 20th-century developments, will reverberate throughout the decades.
Related: 10 Historical Books to Read When You Want to Escape the Present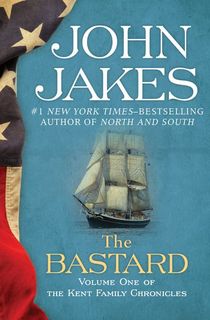 The Bastard
Phillipe Charboneau is seventeen when he learns the truth about his parentage. Not only is his mother a total stranger, but he's also the bastard son of a dying duke. Denied his birthright and targeted by a murderous half-brother, Philippe ventures to the New World in search of a fresh start. There, he reinvents himself as "Philip Kent," and becomes entrenched in the politics and violence of the Revolutionary War. If Ross Poldark is your man, you'll find something to love in the rough-around-the-edges Philip, whose story continues throughout the rest of John Jakes' series, the Kent Family Chronicles.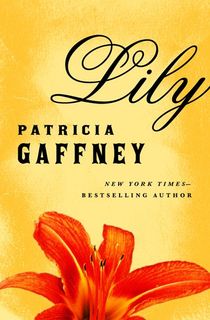 Lily
With an unwanted marriage on the horizon, Lily escapes her extended family and accepts a position at a country manor in Cornwall. Her new employer, Devon, could exchange a few notes and brooding glances with Ross Poldark: He, too, has been abandoned and hurt by an ex-lover. Lily's companionship and loyalty to Devon's family plights, however, break down his walls, and romantic sparks start to fly...But will the pair surrender to their feelings, or will their class differences—and Devon's Ross-like stubbornness—stomp out the flames of passion?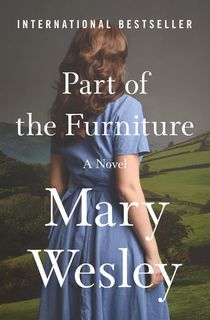 Part of the Furniture
The protagonist of Mary Wesley's novel might as well be Demelza's long-lost sister. Like our favorite fiery-haired heroine, Juno is a girl with nothing to her name. A stranger saves her from the London Blitz, and his sudden death paves a convoluted path to the arms of an unlikely soulmate. From there, the story echoes Poldark's mixture of romance and emotional depth, as it explores the powers of love, Juno's personal growth, and the effects of war on our relationships.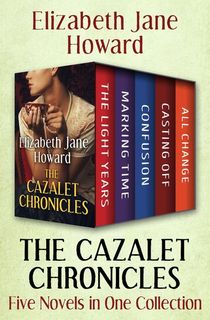 The Cazalet Chronicles
Poldark fans, prepare to get lost in another family saga! Elizabeth Howard Jane's acclaimed series follows the Cazalets—a powerful English dynasty—as they rise and fall throughout the 20th century. From feisty heroines and flawed heroes to world wars and tragic romances, The Cazalet Chronicles is at once an epic journey through history, and a heart wrenching study of the bonds of love, blood, and friendship.
Related: 20 Historical Fiction Books About Life During World War II
The King's General
Richard Greenville is charming, arrogant, and the apple of 18-year old Honor's eye. Their passionate relationship leads to a hasty engagement, which meets an even hastier end once Honor suffers a terrible accident. Due to Honor's paralysis and the dawn of the English Civil War, a decade passes before the couple reunites at the Greenville family's Cornish estate. Corrupted by war and more disagreeable than ever, Richard is not the man he once was—and it'll take Honor's steadfast love to heal him. In true du Maurier fashion, The King's General is a web of family rivalries, rich historical detail, and a little supernatural intrigue—all of which tie back to the love story at its core.
Summer in February
Summer in February opens in 1949 when Sir Alfred Munnings—in the middle of criticizing modern art—is flooded by memories from 20-some years before…Prior to becoming a world-renowned painter, Alfred lived in a Cornish artists' colony with Gilbert Evans. He and Alfred were polar opposites, but they did share one thing in common: a passion for a fellow resident artist, Florence Carter-Wood. While the story sheds light on the art and history of the pre-World War I era, the friends' love triangle takes center stage—and will remind Poldark fans of the tangled relationship between Ross, Demelza, and Elizabeth.
The Forgotten Garden
When Nell discovers a devastating truth about her family, she casts aside everything she knows to start anew. What ensues is a tumultuous life on the Cornish coast—the secrets of which slowly reveal themselves to Nell's granddaughter through Victorian fairy tales and a hidden garden. Shifting between time periods and perspectives, this New York Times bestseller is a moving exploration of a troubled family and the generations of women who found, fought for, and lost love.
Outlander
I've always felt the Outlander series was less "romance," and more "historical fiction with a (super sexy) heart." The first book follows the budding relationship between Claire Beauchamp Randall, a time-traveling World War II nurse, and the handsome Highlander she meets in 18th-century Scotland. But following this first installment, the story expands to include the political intrigue, swashbuckling adventure, real-life history, and multiple perspectives that made you fall for Poldark. There's even an added bonus: While Outlander's romantic hero, Jamie Fraser, has his frustrating moments, he's nowhere near as problematic as Ross.
Related: 9 Books Like Outlander That'll Give You All the Feels
Featured still from "Poldark" (2018), via PBS