Are you reading this article on your laptop? How many other tabs do you have open on your browser right now? Maybe you're reading it on your phone. How many other things do plan on checking while you're holding it? Did your phone just buzz with a notification from a text, or an email, or an app? Many of us are so plugged in or so mired in and overwhelmed with our everyday lives that we don't make time for ourselves. We're often concerned with the next thing that we have to do, and don't take a moment to appreciate where we are.
The practice of mindfulness is "basic human ability to be fully present, aware of where we are and what we're doing, and not overly reactive or overwhelmed by what's going on around us." With our fast-paced and sometimes stressful lives, it can be difficult to be fully engaged in the moment, and trying to figure out where to begin may seem daunting.
This list of mindfulness books has something for everyone, whether you're looking to connect to mindfulness for the first time, or are familiar with the practice and looking for a fresh perspective.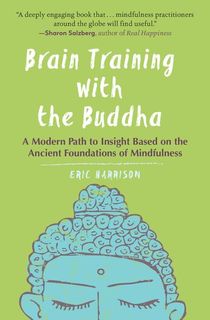 Brain Training with the Buddha
If you're not particularly familiar with Buddhism, that's okay. Harrison's work explores the teachings of the Buddha to a range of readers, from experts to novices. This book balances methodology and meditation, exploring the Buddha's teachings in the context of modern anxieties.
In order to give the reader a solid foundation for mindfulness, Harrison explains how the mind functions, and how the practice of mindfulness can improve your life and outlook.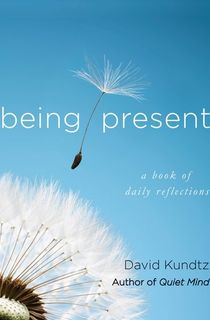 Being Present
Being mindful doesn't always mean the same things to the same people. In Being Present, David Kundtz expands on the different ways that someone can be mindful.
This mindfulness book offers a good foundation for people wno might be new to the concept. Kundtz gives 365 days worth of meditations, offering a prompt that'll help you maintain a practice of being present every day.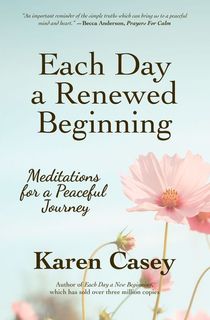 Each Day a Renewed Beginning
Karen Casey's Each Day a Renewed Beginning has a year's worth of insightful, meaningfully crafted meditations that intertwine mindfulness with spirituality. Each entry starts with an inspirational or meaningful quote, setting the tone for the focus of that day's meditation.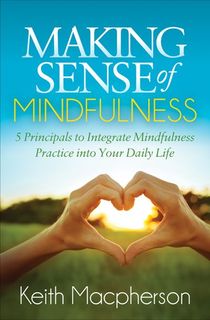 Making Sense of Mindfulness
In Making Sense of Mindfulness, Macpherson examines the common plight of constant "busyness." Many of us don't bother to stop and smell the roses, and if we do, we may find ourselves consumed with thoughts or guilt about what else we could be doing.
Macpherson guides the reader through mindful practices by recounting his own personal experiences, and examining the importance of connection to one another, and the world around us.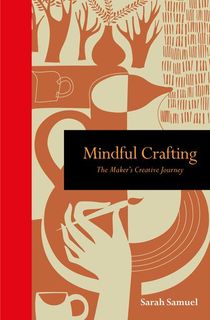 Mindful Crafting
In tense or stressful times, some of us may turn to hobbies to calm ourselves. Painting, knitting, jewelry-making origami, woodwork—any of these can help you relax! But sometimes, we hit creative blocks, and those once-relaxing hobbies can feel draining. Mindful Crafting can help to break through that creative block.
Samuel's book is aimed at reader's that want to find more confidence not only in their crafting, but on a personal level. She explores what crafting has meant to her, and how she faced and broke through her own creative blocks. Mindful Crafting draws on Samuel's interests and crafts to offer practical insight and guided meditations that can be useful regardless of your chosen craft.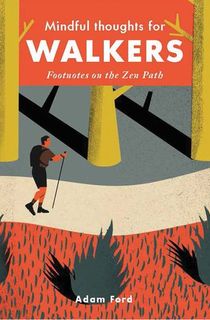 Mindful Thoughts for Walkers
One of the best ways to clear your head is to get out and go for a walk. But sometimes, that leisurely stroll can turn your mind from what's going on in your daily life to larger questions about your own existence.
In my experience, that can become very stressful. If you're looking for some guidance around these questions during your daily walk, you may want to give this book a look.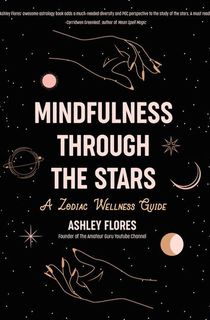 Mindfulness Through the Stars
If you or someone you know has an interest in astrology and mindfulness, Ashley Flores' Mindfulness Through the Stars offers a guide for wellness by studying the Zodiac. This book offers interesting insight for people with varying levels of familiarity with astrology. It examines the pros and cons of each sign, using mindfulness and compatibility to guide the reader down a path to wellness.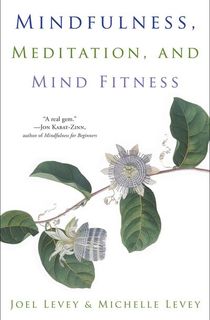 Mindfulness, Meditation, and Mind Fitness
This mindfulness book offers different meditations for people at all levels of familiarity, whether you're a beginner, or just beginning to practice meditation. They dive into varying focuses, including creativity, reflection, and concentration.
Mindfulness, Meditation, and Mind Fitness centers the ways in which you can be more present and mindful every day. The book explores the myriad of challenges that we face in the present day, as well as tips for integrating the inner and outer self.
Wherever You Go, There You Are
If you find the idea of working toward mindfulness intimidating, Wherever You Go, There You Are can help ease you into the practices of meditation and mindfulness. Kabat-Zinn's book gives the reader attainable, clear steps to work at the practice of mindfulness in their everyday life.
He examines multiple ways that someone can practice mindfulness, which include focusing on your breath, the practice of non-doing, and finding something to appreciate in each moment. He also lists several meditations to try when walking, standing, and sitting, allowing the reader to experiment and find the practice that best suits them.
10-Minute Mindfulness: 71 Habits for Living in the Present Moment
You don't have to carve out a large chunk of your day to focus solely on mindfulness and meditation. Maybe you don't feel like you have that to spare at the moment. Not to worry—this book offers mindfulness habits that you can slowly build on.
10-Minute Mindfulness is split into mindfulness habits that can be done in the morning, the late-morning, afternoon, and evening, making it easy for you to mark out times in the day to practice mindfulness and become more present.