Astrology—particularly of the Western variety—is a craze which doesn't look to be dying down any time soon. Established way back in the age of antiquity, the study of planetary positioning in relation to personality traits can be found in numerous online quizzes, accessed on smartphone apps, and utilized in every aspect of life from career choices to dating. Though while astrology may seem ubiquitous, many don't understand it.
Related: Read Your Fortune: Book Recommendations Based on Zodiac Sign
Whether you're just getting into it or looking to graduate to the next level, there's a wealth of resources you can find to educate yourself on this planetary practice. There's no end to the ways in which astrology can open up your life—from exposing yourself to new cultures to applying these principles in surprising and new ways. So without further ado, here are eight must-read astrology books to change your life.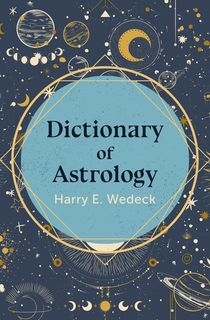 Dictionary of Astrology
If you're diving into the wild world of astrology from scratch, then this book is an absolute must have. A reference resource from A to Z, Dictionary of Astrology gives an overview on astrological techniques, concepts, and history.
This book covers astrological traditions from around the world, and is sure to answer any question you have about astrological terminology, theories, and principles. It also provides biographies on the major figures that shaped this field.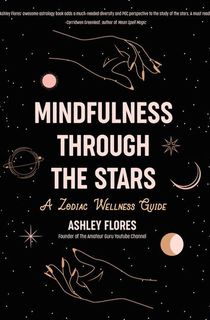 Mindfulness Through the Stars
Once you get the basic terminology down, Mindfulness Through the Stars is a great book for beginners. Every sign of the zodiac has its strengths and weaknesses, and through this book you can learn to not only love your flaws, but wield the aspects of your unique personality to achieve greatness. The first step to a great life is self-knowledge and self-care, and this book aims to give you a star-guided plan to be your best.
Related: The Best Self-Help Books That Will Change Your Life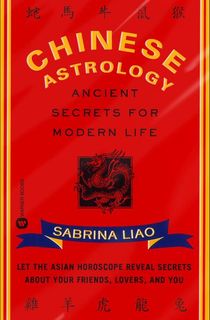 Chinese Astrology
While Western astrology may be the most well-known practice, Chinese astrology offers vital insight based on your birth year. This art is 5,000 years old and centered around twelve different animal signs: the Rat, Ox, Tiger, Rabbit, Dragon, Snake, Horse, Goat, Monkey, Rooster, Dog, and Pig.
In addition to giving you an overview of the forces which shape your personality and future, this book also offers romantic compatibility, career suggestions, and opportunities for building wealth.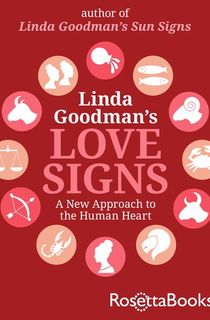 Linda Goodman's Love Signs
Once you've got the basics of Western astrology down, take a chance and get a little more advanced with Linda Goodman's Love Signs. Every sign in the zodiac has an ideal match—but if your heart is set on someone of a different sign, how do you relate to them? This book dives into the unique ways each sign interacts and relates to the others, addressing the differences between the men and women of individual signs.
Related: 9 Romantic Memoirs That Prove Real Life Is Just As Romantic As Fiction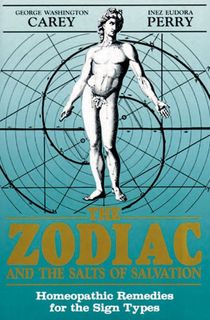 The Zodiac and the Salts of Salvation
Written by George Washington Carey and Inez Eudora Perry in 1932, this book explores the relationship between homeopathic remedies and the 12 zodiac signs. Divided into parts, the first section of the book gives an overview of homeopathic remedies and how they work with the physiology of the body. The second part dives into the origins and meanings behind each zodiac sign. Finally, the authors relate how each of the described homeopathic remedies effect those of varying signs in different ways.
Related: "Your Horoscope," by Roger Angell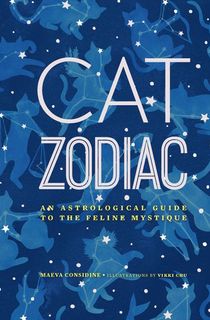 Cat Zodiac
If you're a pet lover and astrology enthusiast, you may be surprised to find the two can intersect. Cats are enigmatic and wily creatures, but with this book you can solve the fluffy mystery at its core. After all, if the zodiac can help us decode other people, why not our fur-babies, too?
Exploring the inner lives of cats and their character in relation to their sun signs, this book will help you find peace and harmony living with any feline.
Related: 10 of the Best Books for Cat Lovers
Celtic Moon Signs
Like Chinese astrology, Celtic astrology offers another unique and insightful perspective than the more common Western astrology. This practice is based upon the cycles of the moon, dividing the calendar into 13 signs represented by sacred trees: the Birch, Rowan, Ash, Alder, Willow, Hawthorn, Oak, Holly, Hazel, Vine, Ivy, Reed, and Elder.
Author Helena Paterson not only explains the history of why star-lore was so important to the Celts, but offers ways in which the Celtic zodiac and the Western zodiac can be used together in harmony.
A New Look At Mercury Retrograde
Even people outside of astrological circles know about the woes of Mercury in retrograde. Because of this phenomenon, three or four times a year for a period of about three weeks, it seems like even the most basic of communications can get scrambled and misconstrued. To complicate matters further, technology likes to go on the fritz then, too.
Related: 10 Books on Happiness That'll Help You Lead a More Fulfilling Life
This book by Robert Wilkinson sets out to help you use this wacky event to your best advantage. Mercury retrograde manifests in different ways for different signs. Here Wilkinson explores the ways in which signs think and act during these periods, and how to productively maneuver each.
Featured image: Vedrana Filipović/Unsplash