Next to Holmes and Watson, Agatha Christie's unflappable Miss Marple and unstoppable Hercule Poirot are two of the mystery genre's greatest characters. But you've read all 82 of her novels, your paperbacks are worn and torn, and you've memorized the entire (magnificent) last chapter of The Murder of Roger Ackroyd...What's a person to do?
It's time to move on to the next case. So we've put together a list of books by authors like Agatha Christie. Full of eccentric characters, crafty plots, and clever red herrings, they may just become your new favorites.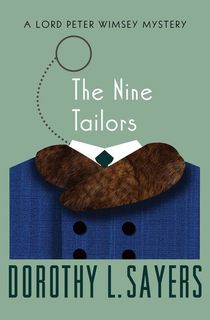 The Nine Tailors
Dorothy L. Sayers (1893–1957) has been called "one of the greatest mystery story writers of [the twentieth] century" by the Los Angeles Times. A British playwright, scholar, and acclaimed author of mysteries, Sayers is best known for her books starring Lord Peter Wimsey. Set between the two World Wars, the elegantly constructed detective fiction incorporates details from contemporary issues such as advertising, women's education, and veterans' health. The Nine Tailors rings in the New Year with stolen jewels and mysterious corpses in the wild flatlands of the country.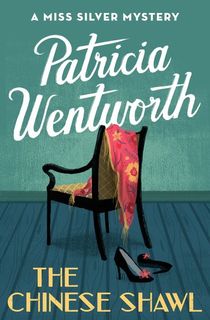 The Chinese Shawl
Patricia Wentworth (1878–1961) was another master of English mystery writing. In the 1920s, she introduced Miss Maud Silver, the former governess whose stout figure, fondness for Tennyson, and passion for knitting served to disguise a keen intellect. Along with Miss Marple, Miss Silver is the definitive embodiment of the English style of cozy mystery heroines. In The Chinese Shawl, Miss Silver must intervene when an age-old family feud returns to fatal effect.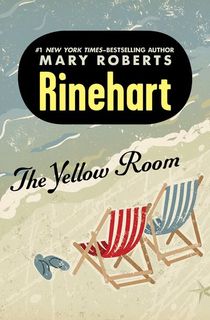 The Yellow Room
Mary Roberts Rinehart (1876–1958) was one of the United States's most popular early mystery writers. Although she began writing before Christie, she is frequently referred to as "America's Agatha Christie." She even coined the now-famous phrase "The butler did it." In The Yellow Room, a young woman goes to her Maine summer house, only to find it completely deserted—with a dead body in the closet.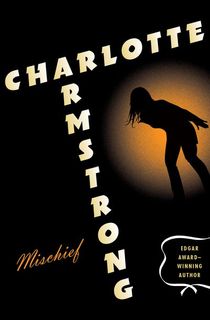 Mischief
Charlotte Armstrong (1905–1969) was one of the finest American authors of classic mystery and suspense. Many of her mysteries were adapted for television and film, including Mischief, the movie version of which starred Marilyn Monroe. In the short novel, a couple makes the mistake of trusting their child to a very unbalanced babysitter. Something inside the seemingly plain face of the Indiana babysitter is broken inside, and as long as she's in charge, the baby will not be safe.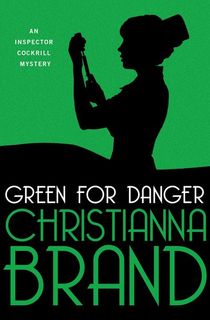 Green for Danger
Christianna Brand (1907–1988) was one of the most popular authors of the Golden Age of British mystery writing. She is best known for her novels starring Inspector Cockrill. In fact, Green for Danger, a mystery set in a military hospital during the Blitz, was turned into a film that is now considered to be one of the best-ever screen adaptations of a classic English mystery.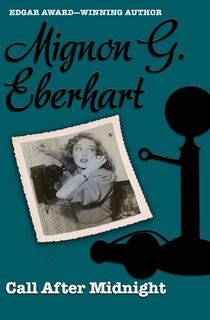 Call After Midnight
Mignon G. Eberhart (1899–1996) is best known for her romantic crime fiction starring female leads. She is also often called America's Agatha Christie, and was one of the highest-paid and most popular mystery authors in America. In Call After Midnight, Jenny Vleedam's ex-husband, the man who left her for another woman, calls her for help—his new wife has been shot, and he's the number-one suspect.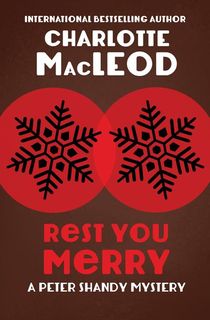 Rest You Merry
Charlotte MacLeod (1922–2005) was an international bestselling author of cozy mysteries. She wrote more than thirty whimsical whodunits featuring eccentric amateur sleuths solving wacky crimes. Her four delightful series—each as funny and entertaining as the next—promise to have you in hysterics on page one. Rest You Merry, the first mystery in MacLeod's Peter Shandy Mysteries, is about a university scrooge who discovers a murdered librarian on Christmas Day.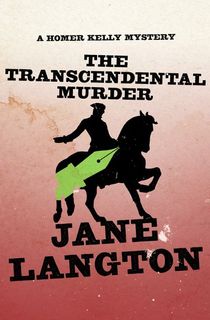 The Transcendental Murder
Jane Langton (b. 1922) is a winner of the Bouchercon Lifetime Achievement Award. Although best known for her young adult series, her mysteries are equally delightful. Taking place in the northeast, they star Homer Kelly, a Harvard University professor who finds himself solving murder cases. Better still, the novels are illustrated with Langton's charming line drawings. Start with the first in the series, The Transcendental Murder.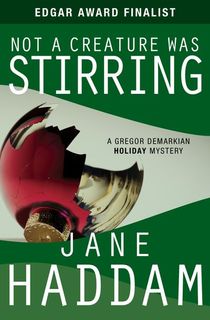 Not a Creature Was Stirring
Jane Haddam (b. 1951) is an American mystery author, college professor, and magazine editor. She has two well-regarded mystery series: the Patience McKenna Mysteries star a sleuthing scribe, and the Gregor Demarkian Mysteries feature a former FBI agent. The latter series spans more than twenty novels, many of which are holiday themed. In the first in the series, Not a Creature Was Stirring, Demarkian investigates a family of crooks on the Philadelphia Main Line.
Featured Photo: Still from "And Then There Were None" (2015), via BBC Pictures.