Premiering on Apple TV+ in February of 2022, Severance brought viewers a heady cocktail of sci-fi concepts, conspiracy theories, and workplace comedy, all produced and directed by Ben Stiller and Aoife McCardle, from a story by Dan Erickson. Originally submitted to Stiller's Red Hour Productions as a writing sample, Stiller gave the greenlight to Severance in the midst of the COVID-19 pandemic, which put some strains on the production. Nevertheless, the resulting show became a hit with viewers, who loved its combination of workplace satire and sci-fi trappings.
The story follows employees of Lumon Industries who undergo a "severance" procedure to split their memories of their work life from their memories of their real life, essentially "severing" them into two different people—the one they are at the office, and the one they are at home. In so doing, the show does more than ask probing questions about what makes us who we are, and what we owe our employers (and vice versa); it also opens up a complex conspiracy that affects the characters both at work and at home.
Unfortunately, as of this writing there are only 9 episodes of the show. While we wait for a second season (which was announced in April of 2022), these 7 sci-fi books should help fill the void until we're back at Lumon.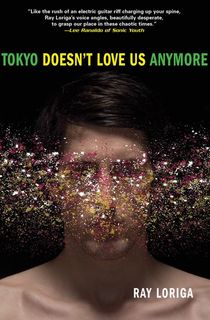 Tokyo Doesn't Love Us Anymore
"Part crime novel, part political allegory, part love story," Ray Loriga's "compelling" (The New York Times Book Review) and dreamlike novel follows a traveling salesman who peddles a drug that can selectively erase memories, allowing users to forget anything they would rather not remember.
When he begins sampling his own supply, however, his world begins to unravel as he struggles to recall just what it is that he has forgotten in this thrilling novel that asks what it means to be human and "shines a dark spotlight on the modern allure of pharmaceuticals' seeming power to assuage all ills" (Booklist).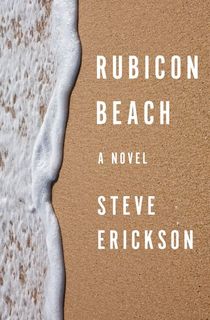 Rubicon Beach
Originally published in 1986, Steve Erickson's "brilliant," ephemeral novel (San Francisco Chronicle) of a mysterious woman, a haunted man, and a Los Angeles (and America) divided remains as evocative as when it was first written.
Rather than a straightforward narrative, it weaves together three seemingly-disparate stories. A political prisoner is released into a haunted life of looking over his shoulder, aware that death is stalking him at every turn. A mysterious woman has eyes like a lighthouse that can seemingly bend the will of those around her. And a man obsessed by numerology might not be who he initially seems at all in this surreal novel filled with strange twists and unexpected turns.
Related: An Interview With Steve Erickson, an American Surrealist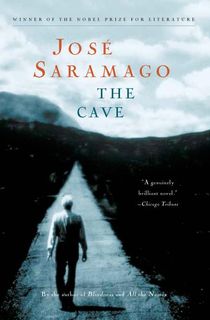 The Cave
Nobel Prize-winning author José Saramago has been compared to Kafka in his ability to depict the "struggle of the individual against bureaucracy and anonymity," but even that comparison doesn't convey the "warmth and rueful human dimension" of "his latest brilliant, dark allegory," according to Publishers Weekly.
Translated from the Portuguese by Margaret Jull Costa, The Cave follows the family of an elderly potter who live on the outskirts of an imposing complex of shops, apartments, and offices known simply as The Center. As he struggles to keep up with a world that no longer has the same demand for his wares, the potter and his family are forced to move into The Center, where they discover a surprising secret beneath their own apartment in this "genuinely brilliant novel" (Chicago Tribune).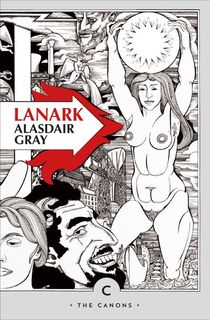 Lanark
Published around the world to unanimous acclaim, Alasdair Gray's Lanark was hailed as "a work of loving and vivid imagination, yielding copious riches" by The Times Literary Supplement, while Anthony Burgess (author of A Clockwork Orange) called it "a shattering work of fiction in the modern idiom."
It introduces readers to a nameless man who wakes up on a train with no memory of who he is or how he came to be there. Through time-shifting narratives, it explores what it means to be human, to search for love (and fail to find it), and the loneliness and alienation of the modern world. It is a novel at once fantastical and deeply human, and "the most remarkable thing in Scottish fiction for a very long time" (Scotsman).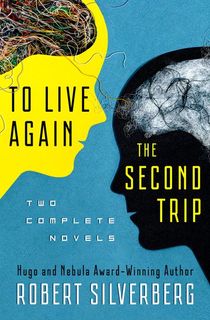 To Live Again and The Second Trip
SFWA Grandmaster, five-time Nebula Award-winner, and many more accolades besides make Robert Silverberg one of the most decorated science fiction novelists of the modern era, and one need look no further to see why than this diptych of novels about the perils of changing minds.
In To Live Again, the personas of the dead can be implanted into new, willing hosts, offering them access to vast stores of memories and knowledge. The personas of the most influential people demand high prices, but can also come with hidden costs.
Meanwhile, The Second Trip looks at a future where capital punishment has been replaced by "mindpick" operations, in which a convict's memories and identity are stripped away and replaced. Unfortunately for Paul Macy, his operation was not exactly a complete success…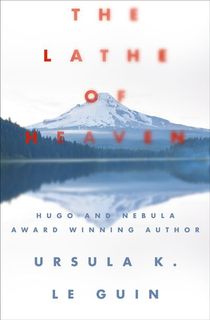 The Lathe of Heaven
An instant classic when it was first released in 1971, this Locus Award-winning novel does "what science fiction is supposed to do" (Newsweek), showing us a vision of a world at once familiar and strange, probable and impossible and eerily reflective of our own.
In a future beset by troubles that will look all-too-familiar, George Orr discovers that he has an unwelcome ability – his dreams can literally reshape reality. In desperation, he turns to a behavioral psychologist, who believes that this strange power must be harnessed for the greater good, no matter what the cost in this "rare and powerful synthesis of poetry and science, reason and emotion" (The New York Times).
Related: 9 Essential Ursula K. Le Guin Books
Tell Me an Ending
Jo Harkin's "intriguing, frightening, witty, and humane" (The Wall Street Journal) novel has been called "Black Mirror meets Severance," making it a perfect place to turn if you're experiencing Severance withdrawal.
In the future, a tech company can delete unwanted memories, but when thousands of people receive the notification that they have done so, they must grapple with the ramifications of what they have chosen to forget, and whether they want that information back in this thrilling novel that The New York Times Book Review calls "sharply, beautifully written."
Keep Reading: The 30 Best Science Fiction Books in the Universe