Time travel, like robots, cryosleep and aliens, is one of the tropes that makes the sci-fi genre so much fun—especially because every author is able to add their own rules to the mind-bending phenomenon. With that in mind, reading a new time-travel book is like finding a whole new dimension: the portals leading to brilliantly imagined worlds are infinite.
Take a quantum leap with us as we explore the best time travel books you haven't read, but should definitely check out. Where we're going, you don't need roads—but you do need a fully charged e-reader.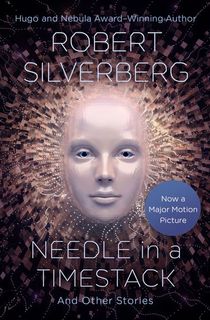 Needle in a Timestack
This collection of short stories explores many common themes of science fiction, from time travel to space travel. In the title story, a woman's marriage is in jeopardy when her jealous ex-husband decides to change time. This story is also the inspiration for a new movie starring Leslie Odom Jr., Cynthia Erivo and Orlando Bloom.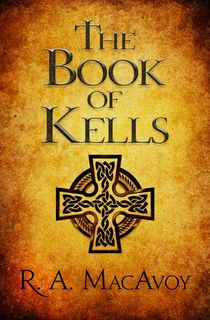 The Book of Kells
An enchanting adventure through Celtic mythology, R.A. MacAvoy's Book of Kells is as lush in character development and fantastical imagery as the real-life hills of Ireland's verdant countryside. MacAvoy's hero, the meekly mannered John Thornburn, and heroine, the strong-willed Derval, travel back to 10th-century Ireland to avenge a Viking attack. Part fantasy, part science fiction and completely captivating, this book will make you feel as though you've been transported back 11 centuries, too.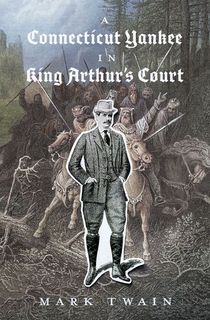 A Connecticut Yankee in King Arthur's Court
Though it's not quite as famous as Huckleberry Finn or Tom Sawyer, Mark Twain's forays into time travel are just as deserving of your attention, especially if you're a sci-fi fan. In fact, this 1889 satire is often lauded as one of the foundational works of the subgenre—for reference, H.G. Wells' The Time Machine, the first novel to imagine a time travel apparatus, wouldn't be published for another 6 years. This novel sends Hank Morgan, a supervisor at a Connecticut firearms factory, back to the year 528. Once there, he must deal with churlish knights, fears of science, and the little issue of having been sentenced to burn at the stake.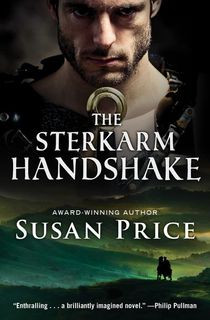 The Sterkarm Handshake
A sort of time-traveling star-crossed lovers' tale, Susan Price's Sterkarm Handshake introduces you to protagonist Andrea Mitchell, a young anthropologist who's been sent from 21st-century Great Britain to 16th-century Scotland to deal with the Sterkarms, a primitive tribe standing in the way of her corporation's access to Scotland's unlimited and untouched natural resources. Love, loss, and where-do-your-liberties-lie await.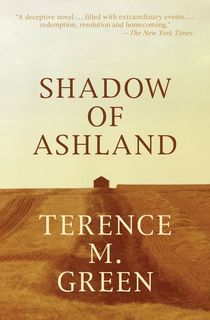 Shadow of Ashland
A small-town Kentucky mystery that will keep you guessing until the final chapter, Shadow of Ashland is Terence M. Green's time-shifting novel that Entertainment Weekly simply touts as "THE BOOK YOU HAVE TO READ." It all begins with Leo Nolan's dying mother asking him to find her brother who went missing 50 years prior. Lucky for Leo, his uncle has just sent him a letter. The odd part: It's postmarked 1934. So begins Leo's journey.
RELATED: 8 Historical Mystery Novels That Will Transport You Back in Time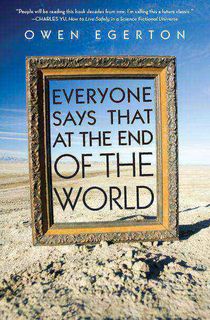 Everyone Says That at the End of the World
This humorous, absurdist take on science fiction starts about four days before the world's end—apparently, the world is an asylum for the incurably insane, and it's about to be shut down. Milton and Rica, a couple who are expecting their first child, decide to attempt survival and wind up on a cross-country trip that involves ghosts, angels, inter-dimensional time travelers and a whole lot more. With a whole lot of luck, they just might make it out alive.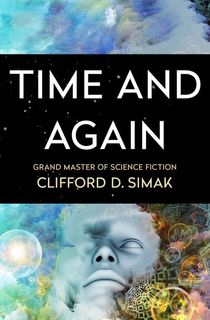 Time and Again
A staple on any sci-fi fiend's bookshelf, Clifford Simak is a virtuoso and Grandmaster when it comes to crafting sci-fi as stimulating as it is imaginative. In Time and Again, a multilayered space odyssey originally written in 1951, cosmic voyager Asher Sutton resurfaces after 20 years of being lost in space. His destiny: to change the world. Obvious, right? But how will he do it and what is the secret he's harboring? Now, that just may blow your mind.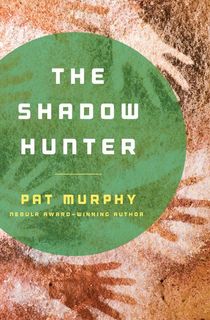 The Shadow Hunter
Nebula Award-winning author Pat Murphy unlocks the mysteries of time with her debut, a faunal sci-fi novel called The Shadow Hunter. Following a Neanderthal boy who's transported from the ancient past into a futuristic dimension beyond his understanding, The Shadow Hunter plays with culture conflicts and clashes to deliver a survival tale that's at once enthralling and spiritual.
RELATED: 13 Groundbreaking Female Science Fiction and Fantasy Authors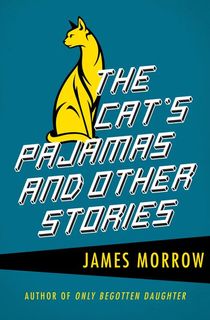 The Cat's Pajamas
James Morrow was once called "the most provocative satiric voice in science fiction" by the Washington Post, and it's not hard to see why. This collection of 13 short stories runs the gamut from a New Jersey suburb being overrun by the dead (don't worry, they're do-gooders), to Columbus "discovering" a modern-day New York City, to a doctor gifting his mutant creatures with ethical superiority.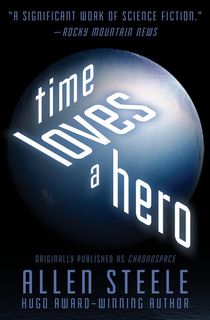 Time Loves a Hero
Allen Steele, a two-time Hugo Award winner, expands upon his award-winning novella ...Where Angels Fear to Tread, fleshing out his thrilling narrative with what happens before, during, and after a pair of time-traveling operatives travel from the 24th century to study the cause of the Hindenburg explosion. Brilliant yet consumable hard sci-fi, Time Loves a Hero—a.k.a. Chronospace—weaves historical fact with UFO fiction to create a 340-page wormhole you'll happily be sucked into.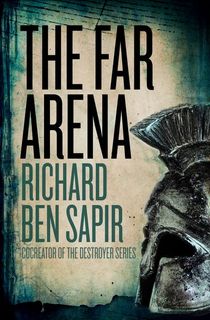 The Far Arena
Here's the gist: Lucius Aurelius Eugenianus, a Roman champion gladiator encased in ice, is dug up by a Texan doing research in the Arctic. We know what you're thinking: Sounds like Maximus Decimus Meridius meets Encino Man. But trust us, Richard Ben Sapir's time-jumping genre-blender is way more thought-provoking than a couple of blockbusters. An old soul in a modern age, Eugeni and his colorful cast of accompanying characters turn a completely implausible story into a plausible one, thanks to Sapir's deft use of history and fantasy.
RELATED: 15 Authors Like Dan Brown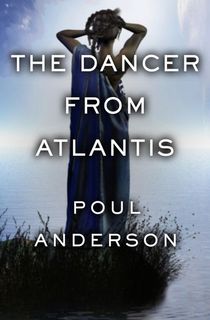 The Dancer from Atlantis
In this historical-romance-meets-time-travel novel, a malfunctioning future time machine sends four people from four different timelines to the year 4000 BCE, on the Mediterranean coast of Egypt. Among them are American architect Duncan Reid, who came all the way from the 20th century, and Erissa, a priestess from Atlantis who has only traveled a few decades through time. Erissa is their best chance of getting back to their respective dimensions—but in order to do so, they must put themselves in grave danger.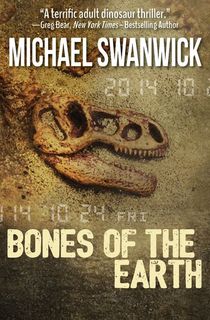 Bones of the Earth
Paleo-nerds, ready the virtual shelf for Jurassic sci-fi of epic proportions. Michael Swanwick crafts a rewarding (albeit taxing and challenging) read that spans hundreds of millions of years. When Smithsonian paleontologist Richard Leyster is presented with the head of a freshly killed Stegosaurus and the opportunity to go back in time to study dinosaurs, the action begins. And, thus, the paying of attention on your part.
How to Live Safely in a Science Fictional Universe
Welcome to an incomplete and unpolished world where the laws of physics are abandoned and the inhabitants consider themselves unfinished. It's called Minor Universe 31, and it's the epicenter of which the action revolves in Charles Yu's quirky how-to featuring his aptly named hero, Charles Yu; Charles's hypothetical dog; and the apple of Charles's eye: his feminine AI interface. Bonus: There are pictures.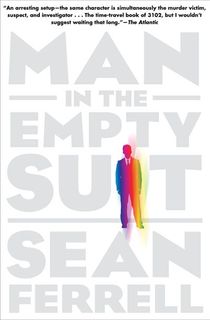 Man in the Empty Suit
If you like a little murder mystery with your time travel, this novel is for you. Each year, the time-traveling narrator spends his birthday in a New York hotel room with all the past and future versions of himself. Unfortunately, the party gets derailed on his 39th birthday, when he finds his 40-year-old self killed by a gunshot to the head. Now, he has one year to figure out who his killer is—or else he and all the other versions of himself will cease to exist.
The End of Eternity
If ever the declaration of loving someone to the end of eternity were most poignant, it'd be here, in Isaac Asimov's time-jumping seminal novel about an Eternal whose relationship with a woman outside his elite world threatens to destroy Eternity. Considered one of the "Big Three" during his time, Asimov constructs a tale just about everyone considers "a monument of the flowering of SF."
RELATED: 8 Heart-Racing Mystery Romance Books
Planet of the Apes
Yes, that Planet of the Apes. The mega motion-picture franchise that launched in the late 60s (and again in 2001, and then 2011e) wouldn't be a blip on the radar without the 1963 French classic from sci-fi writer Pierre Boulle. Though you may be familiar with the plot thanks to Charlton Heston's interstellar journey to an ape-ruled planet, Boulle's original hurls through 274 pages to a shocking climax that's nothing like what you've seen on the big screen.
The Time Ships
In this modern-day sequel, hard SF author Stephen Baxter sets out to answer the question of what would happen had the time machine in H. G. Wells' same-name classic fallen into the hands of the government. Baxter plays with pasts, presents, and futures to create a compelling damsel-in-distress tale with the Wells' Eloi-Morlocks conflict at its core.
RELATED: 7 Alternate History Books
The Shining Girls
There's a serial killer on the loose in Lauren Beukes' avant-garde time-travel novel. But he's like no other hunter you've ever read about. Harper Curtis is the perfect murderer who strikes, then escapes across time. But Harper is about to meet his match: Kirby Mazrachi. And unlike his previous victims, Kirby doesn't die. And, thus, Harper becomes the hunted. Need more enticement? Gillian Flynn is a fan.
The Many-Colored Land
Julian May's The Many-Colored Land is a literary thriller that deals not with other worlds, but with the one we all know: Earth. The year is 2034, and humans have discovered a time warp that transports them to a Pliocene Europe 6 million years in the past. Home to the Tanu and Firvulag, two opposing races, the humans work with the dwarfish Firvulag to free the world from the Tanu clutches—think time-traveling Tolkien.
Doomsday Book
A Hugo and Nebula Award winner, Connie Willis's Doomsday Book took her five years to perfect. It's about an Oxford history student named Kivrin who is erroneously transported from the year 2048 to the 14th century's Black Plague, where she's taken in by an English family and exposed to the never-ending suffering pertaining to the dark times. An action-packed drama, this one's not. Rather, Willis is more concerned with characterizations and the will of the human spirit. And bravo for it.