Are you interested in becoming a writer, or just fascinated by how authors pen their works? If you are, I have found the best way to learn more about the craft of writing is to read what has been written about it.
And not only to read about it, but to read from writers themselves. Most new writers have heard the recommendation of Stephen King's On Writing. This is a wonderful start, but there are so many other treasures that can give a behind-the-scenes look into the world of writing.
Below is a menu of works from the beginning of the last century to the last few years that cover the beauty and struggle of writing. The technical know-how of writing. Opinions on the meaning of writing. The ability of writing to offer up a therapeutic outlet or a line of work or both. And they're all by published writers themselves.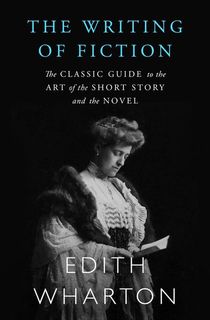 The Writing of Fiction
In addition to writing The Age of Innocence, for which she was the first woman to win the Pulitzer Prize for fiction, Wharton felt compelled to write a book for aspiring writers to understand the history of writing and how this important medium must be carried forward with thoughtfulness and skill.
Wharton speaks in the multiple chapters about the do's and dont's of good writing without getting into the weeds of how to technically write. She focuses on fiction but includes the forms of short story and novel. She touches on character development and plotting out the story while also paying attention to the stylistic components of the writing itself. While written in the last century, Wharton warns about writing being literary rather than commercial, which is still a debate to this day.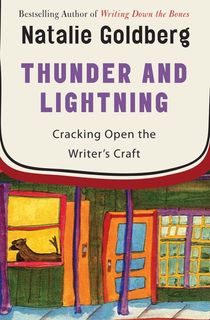 Thunder and Lightning
Writers can be sensitive creatures (and I can say this with authority). This book is about letting the new writer know that while the writing process can be hard, it is also very rewarding. Goldberg reminds writers not to take it personally if their creations aren't received well, or if at all, in the publishing world. Rejection is a part of the process. But it is also beneficial to learn from critiques of your work so that you become better. Editors are not the enemy, she reassures us.
Speaking of enemies, Goldberg also tackles the infamous foe of writer's block. There are a few opinions out there about whether writer's block is even a thing or not. Some claim to never have been afflicted. Goldberg gives a safe space to admit that knowing what to write doesn't always come easy but the writing should always be attempted. Letting go of perfection and keeping the pen moving across the page is the key to being a great writer.
Bird By Bird
Even with Goldberg's encouragement, sometimes the blank page is hard to tackle. In this work, Lamott breaks down writing into the simplest of exercises which comes down to putting down one word after the other. These words can spring from the simplest of thoughts but can lead to the most profound expressions that may resonate with others in a very powerful way. Lamott shares entertaining stories from former students that inform the reader on the necessary steps to always be writing.
Zen in the Art of Writing
This work is written in a funny and pleasing voice that readers of Bradbury's darkest sci-fi works like Fahrenheit 451 may not be as familiar with. The book is meant to speak to the beauty of writing itself rather than be a manual for a Writing 101 course. Bradbury is a champion of the beginning writer and sees every moment, good and bad, as an opportunity to express oneself through writing.
He digs into the emotional release that the craft offers writers, including examples of what he has gained through painting his ideas with words. Though light on the actual how-tos of becoming a gainfully employed writer, the passion for this art form is sure to be contagious for anyone reading this book, whether they are new to or seasoned in writing.
Welcome to the Writer's Life
The most modern addition to this list, I like this book for the personal journey this author offers the reader without leaving out unglamourous details and the work that goes into what can be an isolating endeavor. Paulette also infuses a lot of introspection and inner work into the exercises she encourages readers to use to channel what attracted them to writing in the first place in addition to helpful technical tips.
Her articles have been featured in a number of publications and she is a great mentor for those who may not be interested in writing the "Great American Novel," but want to write shorter, impactful pieces. She also gives a blueprint for being a freelancer, which is especially helpful in this new job market of working for oneself and often remotely.
You've Got a Book in You
If you have read Writer's Digest magazine, then you already are familiar with Sims' column advising writers with practical advice. She is also the author of the fictional mystery series, The Rita Farmer Mystery Series. This book of hers is a guide to get the book you think you've always wanted to write out of your head and onto the paper (or screen).
She interrupts her lessons with the activities that a would-be writer should start with to get their first book going and finishes up with how to get the final product published. She is very helpful at making her instructions suitable for any type of book allowing for space beyond just the fiction novel. She encourages non-fiction, memoir and more. Sims is the cheerleader that you need to keep you going through the struggles of making a book come to life.