Elin Hilderbrand is synonymous with summer reading. We're talking the kind of books that accompany hot weather, sandy beaches, time off and escape.
Hilderbrand has gifted us with short stories, novellas, stand alone novels and even series to devour. If you are new to her writing, then you have so many titles to enjoy from the "Queen of Summer." But if you've already finished her works all the way through The Hotel Nantucket, here are some choices to hold you over until Hilderbrand's next release.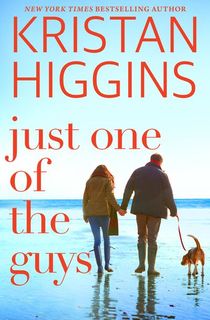 Just One of the Guys
This sweet, small town romance from bestselling author Kristan Higgins should delight any fan of Elin Hilderbrand.
After growing up with four boisterous brothers, journalist Chastity O'Neill is tired of constantly being seen as "one of the guys." This reputation is even more difficult to escape when she returns to her small hometown. After vowing to be more feminine, Chastity meets a very handsome local doctor while working on a story about local heroes. He seems like the perfect way to start over...but her firefighter ex-boyfriend has other ideas.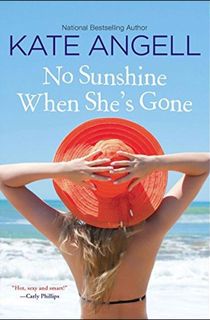 No Sunshine When She's Gone
A beach setting is a very Hilderbrand move, so welcome to the town of Barefoot William. Aidan Cates is a long-time resident who owns the construction company building the baseball team's new training site. He has a girlfriend and a life that is pretty much laid out for him. Until he gets his fortune read.
Jillie has a brand-new gig in a new town: to rally the troops around the local baseball team as the community liaison. She's got some baggage but often tries to fly by the seat of her pants. This spontaneity leads her to meeting Aidan under false pretenses when she offers to read his fortune.
While they start off on the wrong foot, Jillie and Aidan find that they might just be on the right path if Jillie can learn to trust that Aidan really is the man his dog, Sadie, thinks he is!
Related: Everything You Need for a Day Spent Reading at the Beach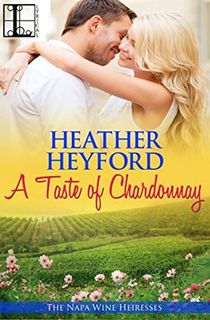 A Taste of Chardonnay
When your father is a famous wine maker, it can't be a surprise that you get named after a grape variety. Meet Chardonnay St. Pierre. In addition to eventually inheriting the Domaine St Pierre wine kingdom, she and her sisters have already inherited their father's damaged reputation and its effects on their brand.
Char is interested in making her own name for herself through a charity she started for migrant workers. She just has to win The Challenge, a charity competition awarding a top prize of one million dollars. Sounds like a foolproof plan.
Except that movie star Ryan McBride also has a charity worthy of a million dollars. He is more than what the tabloids say about him. He is back home in Napa and wants to help the foundation that got him through the loss of his firefighter father. But will he be able to beat Char?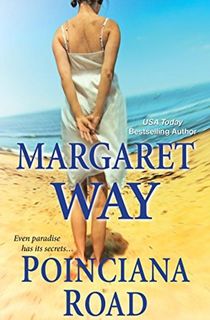 Poinciana Road
Never heard of the Poinciana? Google this word to see picture of the tree that inspires the name of this road. It is unforgettable, just like the setting of this story.
Mallory is hesitantly returning to a part of Queensland that is a source of trauma, but she won't turn her back on the uncle that nurtured her as she grew up. Childhood wasn't the only difficult time for her as her heart was broken on the eve of her wedding day sending her to find a life away from her home until now.
This is a little mix of romance, mystery and supernatural. Mallory befriends the ill, young daughter of her former fiancée. She continues to battle with an old nemesis named Blaine despite her attraction to him. And she can't help but feel that something is not quite right in the rainforest of Australia. Will she stick around to find out what or be driven away again?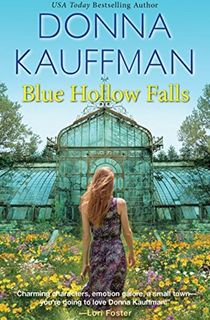 Blue Hollow Falls
Blue Hollow Falls is tucked into the Blue Ridge Mountains and is the setting for a series that is all about the beloved found family theme. You'll come for the romance and stay for the town. Sunny never expected to find herself hours away from her life in D.C., and yet here she is because of her previously estranged and now deceased father.
Sunny's dad was absent a lot but in the end leaves her property that includes the town's old mill. While she could sell it and head back home, she feels called to transform it into something new that could help to heal her and bring the mill back to life. She's not the only one interested in revitalizing the mill. A very cute veteran with a toolbelt wants to see the mill bring artists together in the town and make it a place for others to come from around the country. And he might like to get Sunny to stick around, too.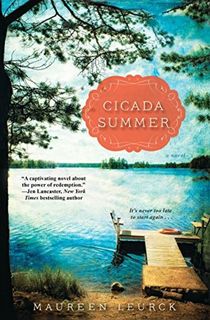 Cicada Summer
Second chances are a big theme in Hilderbrand's books. This book choice is about a second chance for love discovered after a second chance for a property in Geneva Lake, Wisconsin. Alex has worked on houses before but her newest project will take the most creativity and elbow grease she's ever used on a project.
And while she is peeling away the layers of old paint and discovering the house's secrets, she reflects on her life. It's hard not to think about her past while she is getting to know the very sweet elderly neighbor, Elsie, who has an intriguing love story of her own.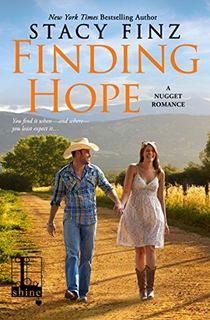 Finding Hope
Have you heard of the slow burn? Some of us like more of a build up to a romance then the love at first sight trope. Finz offers that to readers in this selection with complicated characters. Emily and Clay have experienced the ups and downs of life. Most recently, the downs.
Emily isn't looking for a partner. She is still struggling to start again in the small town of Nugget, California after her daughter goes missing and her own marriage crumbles. She just wants to write her cookbook and keep a low profile.
Clay has had family drama of his own and is mesmerized by the calm and quiet way of his new renter, Emily. This isn't instant attraction, but rather a solid friendship that has the potential to blossom into something more.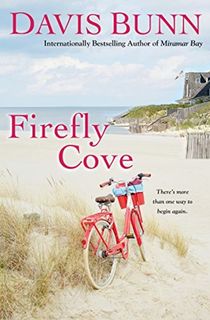 Firefly Cove
What's a summer read without the classic plot of the reunion of old love? In this iteration, Lucius left the town of Miramar Bay and the broken heart of Jessica for reasons she never understood. And you guessed it, the prodigal son is coming home.
Jessica has been following in her father's footsteps and working as a dentist. It wasn't her dream but she has made the best of her situation and a life for herself without Lucius. But Lucius needs her and his hometown now more than ever. Lucius has only a limited amount of time to make up for his past to Jessica. Will she forgive him before it's too late?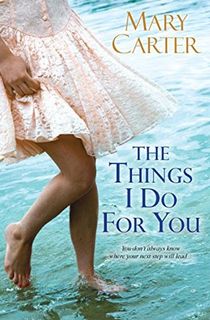 The Things I Do For You
Let's hear it for a couple who has stuck it out together. It hasn't been easy, but Bailey and Brad have made it work. Bailey loves Brad and is always willing to follow him, even if their lives haven't been the most stable because of it. But recently, Bailey has finally found some routine and joy as a real estate agent and is loving living in NYC.
Enter the monkey wrench. Brad gets into a car accident and is left comatose. After he's revived, Brad is convinced that he needs to buy a lighthouse and run a B&B. Bailey is so happy to not have lost him that she gives up her dreams once again.
Will they survive Brad's new lease on life and all the crazy guests and incidents that occur in their new venture? Is this what Bailey really wants, or is it finally time to go off on her own?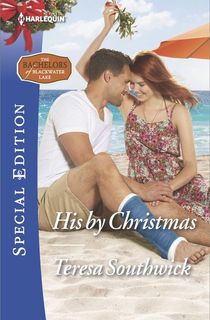 His by Christmas
Don't get fooled by the title—this is a very beachy read. The idea of what happens on vacation stays on vacation is played with in this novel set in the Caribbean.
Cal was finally up for some down time with a vacay in the tropics and a much-needed break from work. Just as his adventures were getting started, he gets sidelined by an accident. Since he can't play, he might as well work.
He flies down Justine, an employee at his company who has had her own share of trouble, to assist him with getting his work done. They make a great team and this translates from the professional to the personal. But what will they be to one another when their vacation is over?
Related: 8 Vacation Romance Books That Are the Perfect Escape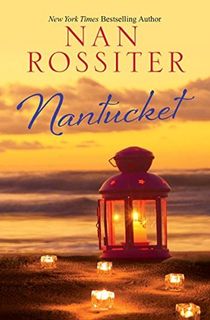 Nantucket
Another highly called on plot is the romance that occurs between the couple comprised of two people from different walks of life. Take Liam, the boy who modestly lives on Nantucket all year round, and Cadie, who only "summers" there. Of course, these teens fall madly in love in a short amount of time. And her parents are not amused. She gets whisked back to New York never to make contact with Liam again.
Present day finds Liam still pining for Cadie though he has kept himself busy over the years with a predictable life. Until the weekend that Cadie returns to Nantucket. It's a life changing reunion with heartache and regret, hope and potential. In other words, it's another unforgettable summer in Nantucket.