They say you should write what you know, and these authors certainly took that ethos to its logical conclusion!
The autobiographical novel has long been a part of literary history, a creative means for writers to interrogate their own lives with a level of distance from some extremely personal details. Not quite a memoir or an autobiography, these works still use elements of fiction to tell their stories. The technique has brought us some of the finest books ever written and inspired centuries of English students the world over. Here are eleven autobiographical novels you should check out.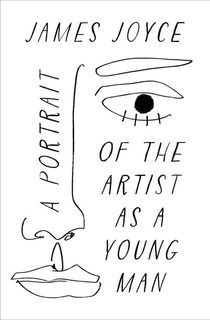 A Portrait of the Artist as a Young Man
The legacy of James Joyce is easy to understate, thanks to his status as one of the pioneers of the modernist literary movement and king of 20th century Irish fiction.
A Portrait of the Artist as a Young Man, published in 1916, was his first novel, the narrative of an artist's life as he tries to find himself amid life in Ireland and the stifling conventions of a Catholic upbringing. Stephen Dedalus, Joyce's fictional alter ego, goes on a quest for identity that leads him through his family, faith, education, and Ireland itself.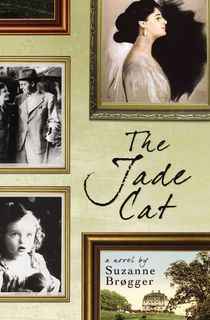 The Jade Cat
Writer and journalist Suzanne Brøgger is one of the most well-known contemporary writers in her native Denmark. In 1997 she published one of her main works, Jadekatten, known in English as The Jade Cat.
Inspired by her own life as a Jewish woman whose family immigrated from Poland before the Second World War, the book follows three generations of a troubled family moving between the high and low-life of Danish society.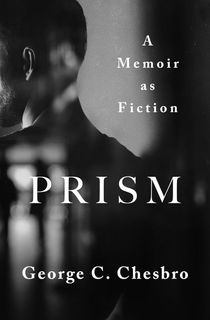 Prism
George C. Chesbro primarily wrote detective fiction, most notably the Mongo series, featuring the private eye Dr. Robert "Mongo the Magnificent" Fredrickson. Prism was a distinct change of pace for the author, allowing him to delve into his own life for inspiration and self-reflection.
Prism was an opportunity for Chesbro to write what he described as "the events that led him to pursue the 'darkest and most difficult of the arts,' the writing of fiction." It dives into the mind of Garth Fugue, a writer in his 60s who has suffered a crisis of confidence over his career, his health, and the legacy he will leave behind. Through his work teaching the most difficult and dangerous patients in a children's psychiatric hospital, Fugue is forced to confront his own childhood pain.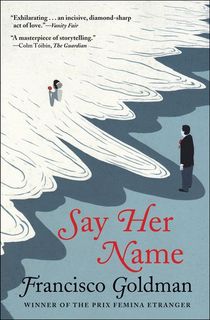 Say Her Name
Pulitzer Prize nominee Francisco Goldman fell in love with and married writer named Aura Estrada in a romantic Mexican hacienda in 2005. The month before their second anniversary, Aura broke her neck while body surfing.
Struggling with grief and guilt, including accusations by Aura's family that he was responsible for her death, Goldman poured his feelings into the book Say Her Name. It details Aura's life, an attempt by Goldman to document every little thing he can remember about his wife to keep her alive for generations to come.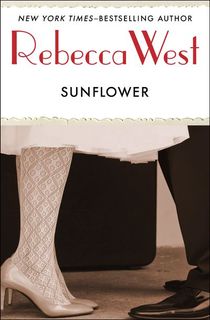 Sunflower
Dame Rebecca West's career covered decades of literary and political change, multiple genres, and countless publications. She covered the Nuremberg trials for The New Yorker, worked to drum up support for women's suffrage, and was said to have had affairs with the likes of Charlie Chaplin! Time called her "indisputably the world's number one woman writer" in 1947, thanks to her dense bibliography of works both fiction and non-fiction.
Sunflower, published incomplete and posthumously in 1986, is a fictional record of her long relationships with iconic author H.G. Wells and married newspaper magnate Lord Beaverbrook. Her relationship with Wells produced a son out of wedlock, the writer Anthony Wells, who would later publish his own semi-autobiographical novel about growing up with famous parents.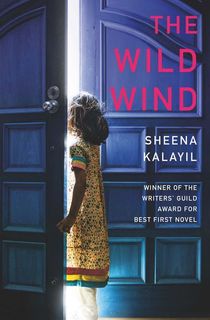 The Wild Wind
Professor Sheena Kalayil has a doctorate in linguistics and teaches at the University of Manchester, where she lives with her family. The Wild Wind takes inspiration from her childhood growing up in Zambia.
The protagonist Sissy Olikara looks back on her youth at a time on intense political upheaval. When a civilian plane is shot down over the region, the fallout impacts her family and their daily lives. With her father gone, Sissy's mother Laila is forced to take on the burden of keeping her family safe. The repercussions of this turmoil will impact her for the rest of her life.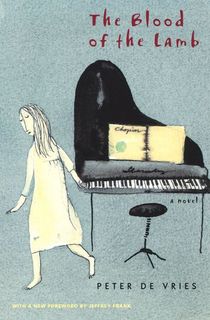 The Blood of the Lamb
A writer and editor for publications like The New Yorker, Peter De Vries was intensely prolific and counted legends like James Thurber among his colleagues.
1961's The Blood of the Lamb took direct inspiration from his own childhood in 1950s Chicago, where he was raised in a devoutly Dutch Calvinist immigrant family. The book follows the life of Don Wanderhop and the various misfortunes he encounters throughout his messy life. He loses various family members, his faith, and almost his mind.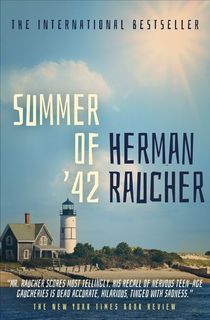 Summer of '42
A former ad executive turned screenwriter, Herman Raucher took inspiration from his own life for his first movie screenplay, Summer of '42. The coming of age story, starring Jennifer O'Neill of Scanners fame, was based on his own adolescent experiences, particularly a summer he spent on Nantucket Island where he fell in love for the first time with a woman named Dorothy.
The now-adult Raucher looks back on his youth and the events that inspired him, his friends Oscy and Benjie, and the lonely abandoned housewife Dorothy, to bond. Summer of '42 was a huge hit at the box office, becoming one of the highest-grossing movies of 1971. There was so much demand for more of Raucher's story that he wrote a novel to satiate audiences' hunger. He penned a sequel, Class of '44, which followed the characters as they entered college, and there was even an off-Broadway musical adaptation.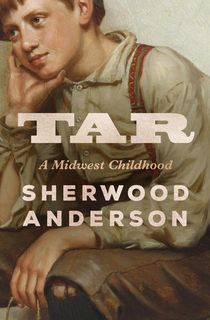 Tar
Before he was a writer, Sherwood Anderson was a successful copywriter and business owner in Cleveland. After suffering a nervous breakdown, he abandoned his previous life to commit himself to being a novelist. He achieved great success with titles like Winesburg, Ohio, a collection of interconnected short stories that, in 1998, was ranked 24th on the Modern Library's list of the 100 best English-language novels of the 20th century.
Tar, published in 1926, was inspired by episodes of his own childhood growing up in Ohio, particularly a period where his family headed north to Caledonia for several years. The eponymous Tar Moorhead is born into poverty in the late-19th century and grows up in the countryside at the edge of a small town that bears a notable resemblance to Camden, Ohio, where Anderson himself was born.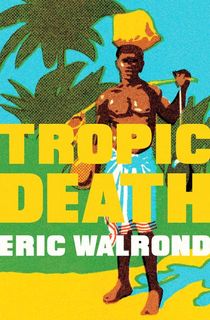 Tropic Death
Born in 1899, Eric P. Walrond was an Afro-Caribbean writer and journalist who came to prominence during the Harlem Renaissance. He was awarded the Guggenheim Fellowship for Fiction and later worked at the Royal Court Theatre in London.
Tropic Death became known as something of a lost classic, published to great acclaim in 1926 but never earning the long lasting legacy many of its contemporaries did and was out of print for several decades. The book is a collection of stories that charts the lives of Black men and women working and trying to survive life in the tropics, including Panama, Barbados, and what was previously known as British Guiana.