Most of us would like to imagine that the days of crass censorship and violent book-burning are long behind us. Unfortunately, most of us also know that this just isn't the case. In fact, the last few months have seen a massive uptick in challenges and outright bans to books in libraries and schools all over the country, pushed, in many cases, by politicians attempting to weaponize "culture war" issues.
With so much heated rhetoric being lobbed around, it can be easy to forget that these are real books that are being banned and challenged. Books that many of us have never read. So, just what are the books that are causing such a furor?
Here are the most banned and challenged books so far in 2023, and a little more about each one, so you can decide for yourself whether or not to read each title.
Gender Queer
This cathartic autobiography from author Maia Kobabe – who uses e/em/eir pronouns – follows a journey of self-identity that is at once familiar to all of us (grappling with adolescent crushes) and unique to the experiences of being nonbinary and asexual in a world that all-too-seldom understands either.
Challenged for its direct depictions of the struggles of adolescence, the ALA Alex Award-winning Gender Queer has also been hailed as "a great resource for those who identify as nonbinary or asexual as well as for those who know someone who identifies that way and wish to better understand" by the School Library Journal.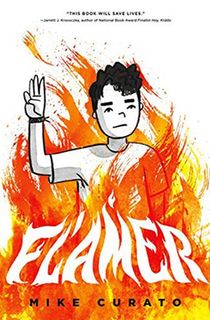 Flamer
Another book challenged for its depictions of LGBTQ experiences, Flamer is a coming-of-age graphic novel by award-winning author and illustrator Mike Curato who, according to NPR, knows boys the way "Judy Blume knows a teenaged girl, and that's quite a bit."
Despite its challenged status, Jarret J. Krosoczka, author of Hey, Kiddo, argues that this book about finding yourself at summer camp "will save lives." Hopefully, it can find its way into those lives to save them.
Tricks
Many of the books challenged in 2023 have been challenged on grounds of sexual content, and that is certainly true of New York Times-bestselling author Ellen Hopkins' Tricks, a novel about five troubled teens who fall into prostitution in their efforts to survive and make a place for themselves in the world.
Described as a book that "turns you on and repels you at the same time," Publishers Weekly has raved that "while readers may connect with some characters more than others, they will long remember each painful story."
The Handmaid's Tale (Graphic Novel)
Margaret Atwood's 1985 novel of a dystopian future in which a totalitarian religious sect rules the United States and women are treated as objects used only for childbearing is no stranger to challenges and bans, and yet it is widely read and often reprinted, and was recently adapted into a hit TV series.
This year, it was the graphic novel adaptation, with art by Renee Nault, that faced the majority of the challenges, in spite of praise calling it "a rich, visceral approach to telling the story" (Toronto Star) that is "able to convey some things that text – and even a TV show – never could" (New York Post).
Sold
In a starred review, Booklist spares no words in describing Sold for what it is: "An unforgettable account of sexual slavery as it exists now." In it, author Patricia McCormick follows the story of Lakshmi, a 13-year-old girl from a poor village in Nepal, who is sold into prostitution when a monsoon washes away her family's crops.
Using her skills as an investigative reporter, Patricia McCormick delivers a fictionalized account of real suffering, with a "depth of detail [that] makes the characters believable and their misery palpable" (School Library Journal).
Push
A sensation ever since it was first published in 1996, Push has become an instant classic and perennial bestseller that inspired the Academy Award-winning 2009 film Precious. This urban fiction novel has also been routinely challenged in libraries and schools across the country for its candid depictions of racism and sexual violence.
A "brutal, redemptive" (Newsweek) story about an unforgettable young protagonist as she learns how to truly be herself thanks to an inspirational teacher, Push "sails on the strength of pure, stirring feeling" (The New York Times Book Review).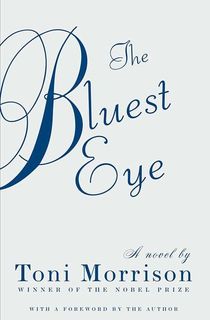 The Bluest Eye
Though Morrison's best-known novel is Beloved – which has also often been challenged and banned – this year the biggest target was her first novel from 1970, The Bluest Eye, which deals with a variety of difficult topics including racism, rape, incest, infant mortality, and much more.
While the challenges raised against The Bluest Eye often revolve around its sexual content, there is little doubt that the novel's straightforward depiction of racism plays a part in the frequent challenges brought against it.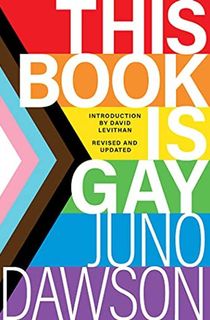 This Book is Gay
"The book every LGBT person would have killed for as a teenager, told in the voice of a wise best friend," raves bestselling author Patrick Ness, describing Juno Dawson's frank and funny nonfiction book that aims to answer the questions that we all have about growing up, about sex and sexuality, and about ourselves.
"This book is for everyone, regardless of gender or sexual preference," says the book's cover copy. "This book is for anyone who's ever dared to wonder. This book is for YOU."
Milk and Honey
Rupi Kaur has been called the "Writer of the Decade" by New Republic, "a rock star" by The Star, "one of the most popular poets in America" by the Boston Globe, and the "voice of her generation" by USA Today.
Her debut collection of poetry, Milk and Honey became an instant bestseller, helping to boost overall poetry sales and "outselling Homer ten to one" (The Cut), while being hailed far and wide as "a must-have poetry collection about healing and hope" (Bustle). Of course, not everyone liked it quite as much, and it has also been one of the most challenged books of the year.
Maus I: A Survivor's Tale
The first graphic novel to ever win the Pulitzer Prize, Art Spiegelman's autobiographical classic about his father's experiences in the Holocaust has been a perennial target of challenges and bans since it was first serialized between 1980 and 1991.
However, in a present moment where antisemitism and Holocaust denial are on the rise, "the most affecting and successful narrative ever done about the Holocaust" (Wall Street Journal) has never been more pressing, more important – or more frequently challenged than it is today.