The term "women's fiction" continues to carry a negative weight with many readers, as though the concerns of half the planet's population are frivolous and devoid of literary merit. That's obviously nonsense, and several decades of fiction have thoroughly refuted that!
What is a good book for a woman to read?
Of course, any book a woman wants to read is a good choice. But for the purposes of this list, we've chosen excellent works of fiction that tell women's stories and therefore resonate particularly well with a feminine audience.
There are so many examples of this that we could be here for weeks listing them all and not even come close to a comprehensive piece! So, for now, here are ten amazing books that every woman should read.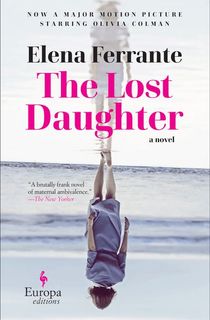 The Lost Daughter
Elena Ferrante is an enigma, an acclaimed author who has a devoted fanbase yet remains totally unknown to the world. The pseudonymous writer is best known for her Neapolitan novels, which depict, in stunning detail, the decades-long friendship between two women who grow up in Naples.
The Lost Daughter tackles one of the ultimate taboos of womanhood. Leda is a middle-aged divorcée who takes a solo holiday for the first time in many years, and encounters Nina, a young mother who reminds her of herself. But Leda is still troubled by her own past, one where she struggled to be a good mother and eventually left her children. After Nina confides a dark secret to Leda, their previously idyllic vacation takes a fatal turn.
The Group
Mary McCarthy was an immensely acclaimed writer and critic who won a slew of major awards, campaigned vigorously against the Vietnam war, and had a decades' long feud with playwright Lillian Hellman. The Group, published in 1963, is still her most famous work, a drama that follows the lives of eight female friends after their graduation in 1933 from Vassar College.
They travel, get jobs, find love, have their hearts broken, and try to establish themselves as successful adult women in an uncertain world. They vow to stick together and not to become like their parents, but time changes everything. When one of them dies, they reunite to mourn the loss and figure out their own lives.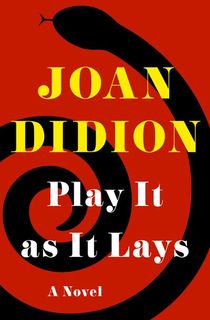 Play It as It Lays
Few American writers have commanded the intense adoration over the past 60 years as much as the late, great Joan Didion. One of the faces of New Journalism, her piercing essays helped to analyze subjects as diverse as the Manson murders, the Central Park Five, and the war in El Salvador.
Play It As It Lays is one of her few novels. Maria is the disaffected wife of a film director who floats through her life in 1960s Los Angeles like debris. Her daughter is in hospital, her husband is ignoring her, and her best friend is suicidal. As she descends further into isolation amid intense cultural change, the world seems to tilt on its axis.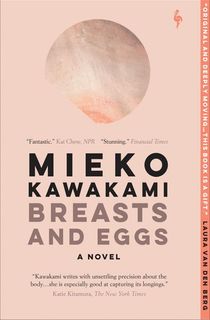 Breasts and Eggs
In Japan, Meiko Kawakami is an award-winning author whose books have seen her heralded as one of the best writers of her generation. When her work began being translated into English, it found a whole new audience enraptured by her unsentimental view of modern womanhood.
Breasts and Eggs tells the story of three women from the same family and the ways they are oppressed by societal demands on their gender. Natsuko contemplates becoming a mother. Her sister Makiko travels to Tokyo in search of an affordable breast augmentation. Makiko's daughter Midoriko has stopped speaking, unable to find her voice amid the stifling pressures of adolescence.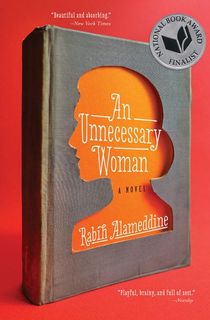 An Unnecessary Woman
From one of Beirut's most celebrated writers, Lebanese-American Rabih Alameddine's 2014 novel An Unnecessary Woman was nominated for the National Book Award for Fiction. Aaliya Saleh is an elderly woman who lives alone in her Beirut apartment and spends her days translating her favorite books into Arabic, then hiding them from prying eyes.
As she reaches the end of her life, she becomes painfully aware of how she is seen as an "unnecessary appendage" to her family, and the violent memories of her past in the Lebanese Civil War force her to face the impending end of her life.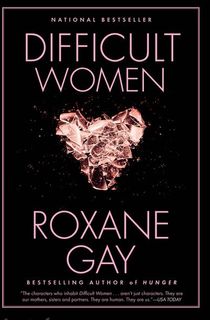 Difficult Women
Roxane Gay burst onto the scene with the one-two punch of her harrowing debut novel An Untamed State and the essay collection Bad Feminist, which quickly became a minor phenomenon for every woman who's ever felt like they weren't good enough for modern feminism.
With Difficult Women, she returns to fiction with a collection of short stories that show women at their prickliest: A woman married to a twin pretends not to realize when her husband and his brother impersonate each other; a stripper is forced to deal with an annoying customer; a girl's fight club finds solace through violence; a seemingly perfect Florida neighborhood conceals a network of spies and subterfuge.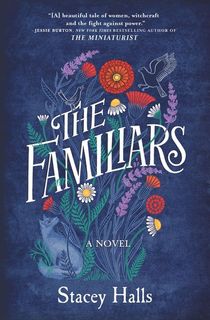 The Familiars
Young Fleetwood Shuttleworth is a noblewoman who has suffered many miscarriages. Now, she's pregnant again and her husband, Richard, is anxious for an heir. When she discovers a doctor's letter that offers a terrifying warning, she turns to a midwife named Alice Grey for help.
Alice promises Fleetwood a healthy pregnancy followed by a bouncing baby. But then Alice is accused of witchcraft. The witch trials of 1612 loom over both women as Fleetwood searches for the truth and becomes ever more desperate to save her child.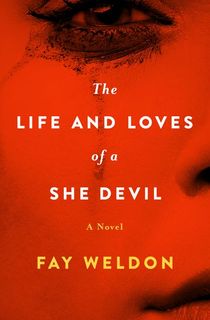 The Life and Loves of a She Devil
We support women's rights, but sometimes there's nothing more fun than a woman's wrongs. Fay Weldon's scathing novel The Life and Loves of a She Devil takes the concept of a woman scorned to a whole new level.
Ruth Patchett was a perfectly normal woman until she discovered that her husband was having an affair with the gorgeous romance novelist Mary Fisher. Now her marriage is over and she plans to destroy everything.
Soon, she's burned down her house, collected the insurance money, and planning the most diabolical way to ruin the lives of her ex and his new lover. How dark can it go? Darker than you think...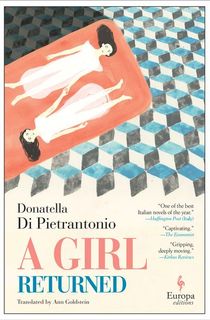 A Girl Returned
Without warning or explanation, an unnamed 13-year-old girl is sent away from the family she has always thought of as hers to live with her birth family. She's left without her identity and separate from those she loves, thrown headfirst into a chaotic group with their own set of problems who don't seem keen to welcome her into the fold.
But there is a sliver of solace to be found in Adriana and Vincenzo, two of her newly acquired siblings. Through them, perhaps she can find the strength to start her new life.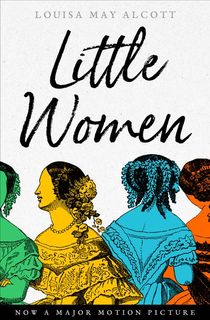 Little Women
There are few books that have so acutely captured the inimitable magic of sisterhood as powerfully as Little Women. Over 150 years since its initial publication, Louisa May Alcott's novel has lost none of its magic, and indeed, it might be more relevant than ever.
The March sisters - the stubborn Jo, beautiful Meg, spoiled Amy, and fragile Beth - stick together through thick and thin as the Civil War rages on and life for young women remains difficult. Multiple film, TV, and stage adaptations have been made of Little Women, but it's the book that stands supreme.
Featured image via Laura Chouette / Unsplash