Whether you want to recognize mom, your grandma, your in-law, or just a friend with children, these women deserve recognition for their hard work and sacrifice. Moms do a lot, and with Mother's Day coming up, it's the perfect time to give them a little gift to show how much you appreciate them.
Can't decide what to give the mother in your life for Mother's Day? Look no further than this list of books that will fit the tastes of every type of mom out there!
A Book For Moms Who Love to Cook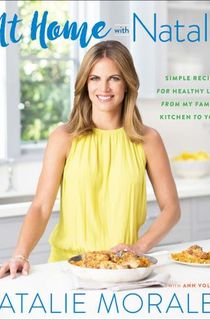 At Home with Natalie
There's nothing like a mother's cooking. If the mom in your life loves to cook, help them grow their repertoire of go-to dishes by gifting them a cookbook! This cookbook created by Natalie Morales, TODAY show anchor and host of NBC's Access, contains nourishing recipes with bold flavors that don't take hours to get on the table.
With a multicultural approach to food, the 125 delicious and diverse recipes in this book are sure to delight every palette.
For Moms Who Love Colleen Hoover Books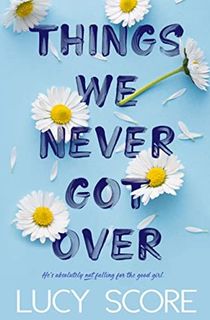 Things We Never Got Over
Got a Colleen Hoover fan in your life? If they've already read through Hoover's entire bibliography, Things We Never Got Over is the perfect fix.
When Naomi arrives in rural Virginia after running out on her own wedding, she thinks she's running into the rescuing arms of her twin sister. Wrong. Her estranged twin takes Naomi's car and cash, leaving her stranded with the 11-year-old niece Naomi never knew she had.
Knox prefers to live his life without drama, but there's something about Naomi he can't resist. After all, she has to start her life over from scratch; the least he can do is lend her a helping hand. Then, he can go back to the peaceful life he loves. But when Knox's sympathy for Naomi turns into something more romantic, the two seem to find that opposites really do attract...
For Moms Who Love to Garden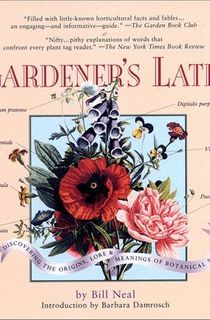 Gardener's Latin
For over a decade, Bill Neal's Gardener's Latin has been the go-to for gardeners looking to understand the Latin terms they see on plant tags and gardening catalogs. Not only will readers learn the difference between a paeonia lactiflora and an anthriscus sylvestris, but they will also learn more about the flowers themselves and how to take better care of them.
And worry not that the text be bogged down with cut-and-dry Latin definitions: horticultural fun facts and fables can be found on almost every page, along with the wisdom of iconic gardeners from Virgil to Vita Sackwill-West.
For Moms Who Love Wine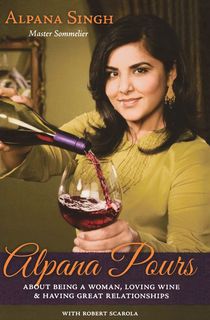 Alpana Pours
When Master Sommelier Alpana Singh found out that American women purchase and consume almost 20% more wine than their male counterparts, she knew a voice was needed to help women bring their appreciation for wine to the next level.
Learn more about wine, the modern woman, and relationships from someone who understands the unique needs of women's professional, personal, and social lives. Readers will discover a deeper understanding of themselves as a woman and, along the way, learn how to pair wine with the correct foods, select the perfect wine when entertaining important clients, and what glass to order on the first date!
For Moms Who Love Shondaland TV Shows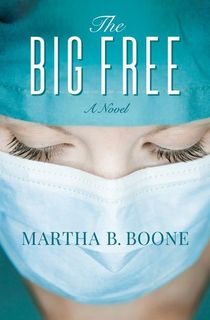 The Big Free
Paging fans of Grey's Anatomy! This fun page-turner will have readers recalling their favorite surgeons from Seattle Grace Hospital. Except, instead of modern-day Seattle, the surgical hopefuls in this book find themselves in 1980s New Orleans.
At Charity Hospital, also known as The Big Free, the trauma surgery program is notorious for being the toughest in America—and Southern belle Elizabeth is one of the first women to be admitted. Find out what happens when a girl in pearl earrings and pink plaid socks shows she's tougher than she looks in this coming-of-age medical story that's as funny as it is gritty.
For Moms Who Love Wellness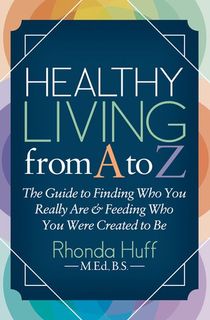 Healthy Living from A to Z
Rhonda Huff, a wellness expert and motivational speaker, offers a self-help guide that emphasizes health and happiness through small practices that can lead to big changes. The book focuses on the importance of self-love, releasing fear of change, nourishing the body, brain, and soul, and finding enjoyment in fitness.
Readers can also access 28 video lessons for further support! With a focus on easy ways to implement these techniques in real life, this guide is essential for readers wanting to take charge of their health and live the life they've always wanted.
For Moms Who Love True Crime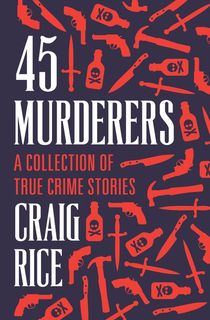 45 Murderers
Written by a crime reporter, this anthology of 45 real-life murder profiles will take readers across the United States and cover cases spanning over 100 years. Readers will discover the stories of an aspiring starlet, tortured, cut in half, and dumped in an abandoned L.A. parking lot; two headless women found floating in the Lake of the Ozarks; and a middle-age woman bludgeoned to death in New Jersey—as well 42 other gripping cases!
Some of the murders are resolved, and others will leave readers scrambling to their computers to learn more about why the case ran cold. This a book true crime fans will not want to miss!
For Moms Who Love to Craft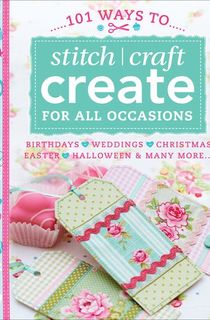 101 Ways to Stitch, Craft, Create for All Occasions
Mom will never get bored with this easy-to-follow guidebook with over 101 crafting ideas. Whether making something for a birthday, holiday, or just for fun, she's sure to find a craft for every occasion.
The crafts in this book aren't limited to your basic homemade cards, but include more elaborate projects like cookie bouquets, macramé bracelets, and stuffed animals!
For Moms Who Love Their Pets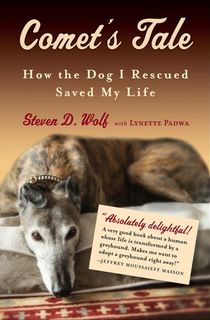 Comet's Tale
Once the children have flown the nest, moms can get a little lonely. Luckily, their pets are there to keep them company and accept their motherly doting! If you sometimes wonder whether your mom loves her dog more than you, this is the perfect book to gift her for Mother's Day.
Steven D. Wolf was depressed, lonely, and down on his luck when he rescued retired racing dog Comet from a local rescue group—or did Comet rescue him? As Wolf trains Comet as a service dog to help with his debilitating spinal injury, he finds that she's able to help him in much more than just a physical sense.
Elegant, energetic, and playful, Comet helps Wolf invite new friends into his isolated world. And by the end of this dog story, you'll discover how Comet helped Wolf get healthy again, save his marriage, and redefine his idea of success.
For Moms Who Love to Travel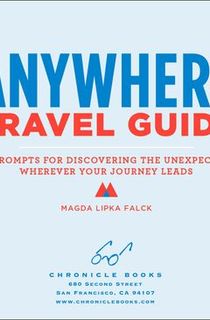 Anywhere Travel Guide
For the adventurer in your life, give them this creative travel guide complete with 75 exploration-inducing prompts that will work anywhere in the world. Ranging from whimsical to sentimental, the prompts in this book will help your traveler live in the moment and make any trip more memorable.
And the best part? This book doesn't have to be limited to only one use—the prompts will be just as exciting in every city they visit!