Are you looking for your next perfect beach read? Do you need a book to take on a trip with the intention of reading it once you've arrived, only to zip right through it on the plane and spend the rest of your vacation thinking about it? Are you just looking for another title to add to that teetering stack of books on your nightstand, or do you want something that will keep your book club talking all evening long?
No matter the circumstance, this list has a little something for everyone: sweeping historical dramas, tales of resilience, generational power struggles, and explorations of grief that range from the heart wrenching to the comical.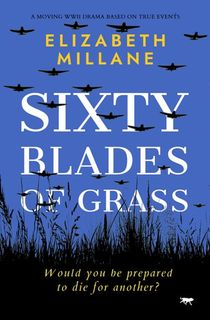 Sixty Blades of Grass
Millane's novel explores the treacherous terrain and uncertainty of war, and examines the value that we put in family, and trust. Rika and her father are struggling to live under the reign of Nazi tyranny. Their lives have already been disrupted by the conflict, but things are only going to become more complicated for them.
Rika is a Dutch Resistance fighter living in Nazi-occupied Holland. She channels her defiance into her artwork, incorporating subtle clues to guide other members of the Resistance to Nazi prisoner transit, as well as concentration camps. She's dedicated to the underground movement, but fears that her father doesn't share the same passion for their country's freedom from the Nazi's rule. Rika worries that her German-born father is living a deceitful double life, working for the Germans occupying their country.
Euphoria
In Euphoria, a young man becomes involved with a powerful couple, and his passionate affair threatens to destroy them all. When Andrew Bankson joins an expedition to New Guinea, he doesn't know that he'll become entangled with Nell Stone, and her husband, Fen.
Inspired by the life of cultural anthropologist Margaret Mead, King's fictional novel follows Andrew, Nell, and Fen into uncharted territory—both physical and emotional.
A Perfect Heritage
A Perfect Heritage is the perfect read for fans of the musical War Paint. Athina Farrell is at the top of the Farrell family, the makeup moguls responsible for a cult classic product, The Cream. The Cream has been a staple of the makeup market for over half a century. Despite current financial and brand struggles, Athina believes that her way of doing things is the only way.
This view is exacerbated when Bianca Bailey comes to turn the company around. She's tasked with the onerous job of bringing The Cream, and the entire brand, into the twenty-first century. Athina and Bailey don't see eye to eye on their approach and vision for the company. There's only room for one of them at the top, and both are determined to make that place theirs.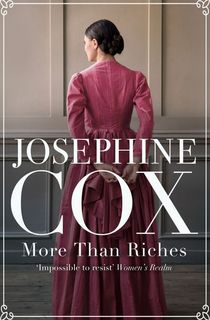 More Than Riches
Rosie's life has never been particularly easy. She's known sorrow and pain from a young age, having lost one parent to a train accident, and helping the other manage their debilitating injuries. She thinks that she's found a bright spot in the darkness in her true love, Adam, but that joy is dampened when Adam is sent away by the army.
Rosie does her best to keep her spirits up, but it becomes more difficult as Adam never answers her letters. With no one else to turn to, Rosie is drawn to Doug, Adam's charismatic and handsome friend. Rosie falls under Doug's spell, and soon finds herself pregnant and married to him. Determined to carve out a life for herself and bloom, Rosie's new reality is rocked when she receives a shocking letter from Adam.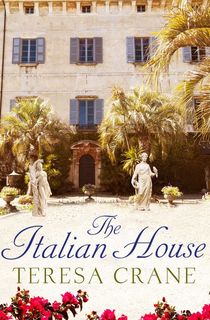 The Italian House
Carrie Stowe's days run like clockwork. She lives a regular life. She has a regular job, and lives in a regular home. But her husband is more than a little overbearing, and Carrie is looking for a way out. When her Uncle Henry dies, Carrie's regular existence is turned upside down. She travels to Tuscany to claim the home that her grandmother left her.
It should be a simple trip, but when Carrie arrives, she finds it full of family secrets. To her great surprise, someone else is already in residence: her long lost cousin, Leo. Carrie has her curiosities and suspicions about Leo and his presence, and her concerns only grow deeper as she finds and reads her grandmother's diary.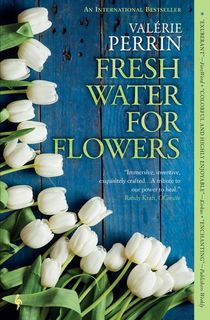 Fresh Water for Flowers
They say that if you do what you love, you'll never work a day in your life. Violette Toussaint doesn't exactly do what she loves, and as the caretaker at a cemetery, her place of work isn't a particularly cheerful one. She lives alone in the small town of Brancon-en-Chalon, and despite her unusual job and a checkered past, Violette has carved out a comfortable life for herself. She attends funerals, and notes each of them in her diary.
Violette operates at the messy cross-section between life and death, and has become enmeshed in the community, witnessing the townspeople at some of their most painful moments.
When a young man from Marseille arrives and asks for his mother's ashes to be placed on a distinguished lawyer's grave, Violette's life is thrown for a loop. Why does this young man want his mother's ashes spread there? And what connection, if any, does he have to Violette's difficult history?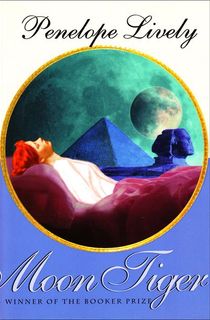 Moon Tiger
Claudia Hampton has spent her entire life acting courageously, as an agent of change. In her youth, she worked as a war correspondent, and went on to become a well-known historian. Like everyone, she has regrets—things that she would've liked to accomplish, and choices that she may have liked to change. Now, in a losing battle with cancer, Claudia is determined to turn out a mammoth of a final work.
Claudia's final project, her attempt at writing a history of the world, takes the reader through her long and well-lived life. The history of Claudia's world is affected by her failing health, and the entrances and exits of those close to her.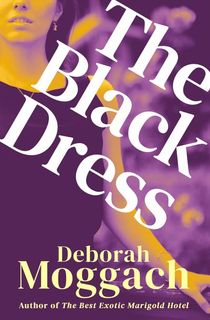 The Black Dress
There's a distinct difference between being alone and being lonely. Unfortunately, Pru happens to feel both. She's mourning her husband. He isn't dead, though—he's left her. Pru is drifting aimlessly, in a holding pattern of grief and mourning over the loss of her previous life. When Pru goes to a friend's funeral, she accidentally finds a cathartic outlet. The atmosphere allows her to work out her complicated feelings while being surrounded by kind people.
In an outlandish stroke of brilliance, Pru buys a black dress and begins to attend other funerals, using them as an unofficial support group. She begins to slowly heal, mourning and thrilling in her anonymity. But can she heal before this unusual solution is called into question?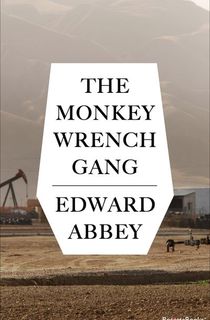 The Monkey Wrench Gang
This satirical novel questions just how far people will go to protect the things that they value—and the effectiveness of their methods. Returning a changed man from the Vietnam War, George Washington Hayduke III comes back to a horrific shock. The home that he's known and loved is in danger of being overtaken by an industrial corporation.
Determined to leave the land that he grew up in unscathed, George begins to work with a ragtag team of environmental activists.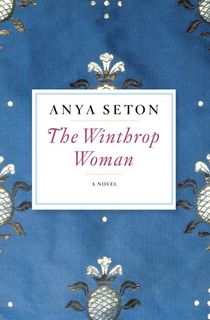 The Winthrop Woman
While it was often difficult for women to strike out and find their own happiness in the seventeenth century, Seton's novel examines the daring actions taken by one such woman.
Elizabeth Fones marries into the powerful Winthrop family, becoming the wife of the governor of the Massachusetts Bay Colony. Her life changes drastically as she leaves the only home that she's ever known, making the dangerous trip across the Atlantic, and becoming one of the only women in the colony.
In this new environment, Elizabeth strives to make a home and a life for herself, despite her husband's powerful position, and the risks that she faces in the budding colony.