The Great White North has given a lot to the world, including ice hockey, poutine, and a disproportionate number of Saturday Night Live stars. But that's not all that our northern neighbors have brought to the table—they've also made some remarkable contributions to the world of literature.
Below, you'll find some of the best Canadian authors, from Alice Munro to L.M. Montgomery, whose books have impacted readers across the globe. Pull up a chair, munch on some maple syrup candies, and read the night away, eh?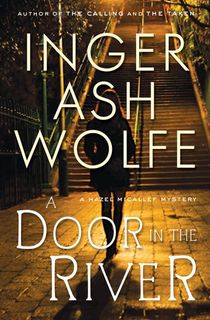 A Door in the River
Inger Ash Wolfe's A Door in the River is a mystery-thriller novel set in his native Ontario. His 60-something heroine, Detective Hazel Micallef, is called to an Indian reservation, where a man has allegedly died of a bee sting. But the smart and perceptive Hazel isn't buying it, and the discovery of a bizarre murder weapon—plus gamblers who bet on human lives—throws her into a frightening web of crime. The ensuing mystery is perfect for fans of Kate Atkinson and Gillian Flynn, who praised River as "twisty, sharp, and very, very creepy."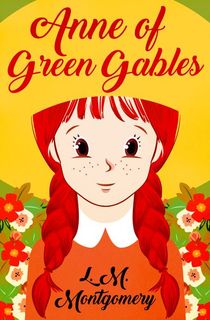 Anne of Green Gables
Few children's novels are as enduring and beloved as Anne of Green Gables, which was first published back in 1908. The series opens just as plucky orphan Anne arrives, by mistake, at the home of Matthew and Miralla Cuthbert—two siblings who thought they'd adopted a boy. Despite the error, they welcome Anne into their life on Prince Edward Island (Montgomery's own birthplace) and the fictional town of Avonlea. It's here that Anne comes-of-age, finding friendship, family, love, and her place within the world.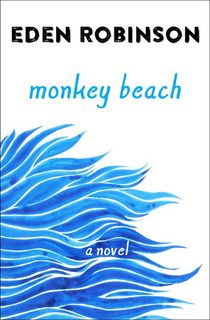 Monkey Beach
Lisamarie Hill's brother is missing, and presumed drowned—but she can't accept that until she looks for him herself. As she searches for him in the Canadian wilds, Lisamarie must come to terms with her own volatile childhood growing up in the Haisla Indian reservation.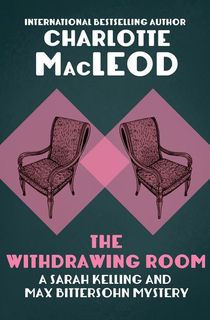 The Withdrawing Room
Canadian-born Charlotte MacLeod spent much of her life in New England, the setting of this screwball cozy mystery. When Sarah Kelling's boarding-house develops an alarmingly high mortality rate, she must reunite with her former sleuthing partner, Detective Max Bittersohn, to find answers. But in searching for a potential killer, the duo develops feelings that go a little beyond your standard friendship—and which might into grow a much more permanent partnership. In MacLeod's deft hands, their investigation and camaraderie make for a fast and fun read.
Related: 10 Mystery Books Starring Husband and Wife Detective Teams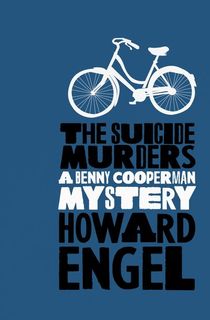 The Suicide Murders
Howard Engel's mystery novel has a simple but compelling hook: What if a suicide wasn't a suicide at all? It's up to Benny Cooperman, a somewhat squeamish Canadian PI, to determine whether a cheating husband truly shot himself—or if someone else pulled the trigger. Aside from writing books, Engel is also one of the founders of Crime Writers of Canada.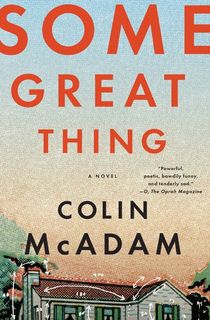 Some Great Thing
McAdam's novel takes readers back to the 1970s as Ottawa slowly comes into its own. Blue collar Jerry and wealthy Simon are key players in the city's growth—though their backgrounds, private lives (particularly their romantic relationships), and belief systems couldn't be more different. Their paths intertwine when Jerry, now the city's leading developer, sets out to build a new subdivision on the land Simon is so determined to protect. Poignant but also funny, Some Great Thing is a story of class, family, purpose, and the lengths to which we'll go to achieve our dreams.
Hateship, Friendship, Courtship, Loveship, Marriage
Alice Munro is one of the best living short story writers, and Hateship, Friendship, Courtship, Loveship, Marriage is an astounding showcase of her talent. In this 2001 collection, Munro explores the complicated bonds between men and women: A young girl successfully (and deceptively) plays matchmaker in the titular tale; a widow grapples with her husband's recent death—and the freedom that comes with it—in another. Meanwhile, "The Bear Came Over the Mountain" is a famous and notable standout, having been adapted into the film Away from Her. Each story demonstrates Munro's understanding of human relationships and mastery of short fiction, which earned her the 2013 Nobel Prize in Literature (the first, and currently the only, Canadian writer to do so).
The Handmaid's Tale
Recently adapted into the highly successful Hulu series, The Handmaid's Tale is a classic that should be on everyone's required reading list. Atwood sets her story in the dystopian future when women have been stripped of their reproductive rights (something that hits a little too close to home these days). With its astute commentary on gender politics, religion, power, and mob mentality, The Handmaid's Tale is a disturbing and unforgettable novel by one of Canada's greatest literary voices.
Related: 20 Books Like The Handmaid's Tale
Life of Pi
Life of Pi spins a surrealist tale about an Indian boy who survives a shipwreck—and then lives aboard a lifeboat with a Bengal tiger for 227 days. The winner of the Man Booker Prize, it's a magical and entirely compelling story of resilience and hope that has become a beloved modern classic around the world.
Featured photo: Hermes Rivera / Unsplash