Originally published in 1952, Pulitzer and Nobel Prize-winning author John Steinbeck considered East of Eden to be his greatest work. "It has everything in it I have been able to learn about my craft or profession in all these years," he said. "I think everything else I have written has been, in a sense, practice for this."
It should come as no surprise, then, that East of Eden is an ambitious and far-reaching book, chronicling the fictional histories of two families living in California's Salinas Valley. The book extends backward as far as the Civil War and forward to the end of World War I, detailing several generations of both families, and how their fates intertwine. Throughout, Steinbeck also indulges in much of the philosophizing for which he was known, specifically meditating heavily upon the Biblical story of Cain and Abel.
So, what is one to do after finishing such a powerhouse book? Fortunately, there are plenty of other volumes out there that can offer similar scope and power, such as these 10 titles drawn from around the world and throughout the years.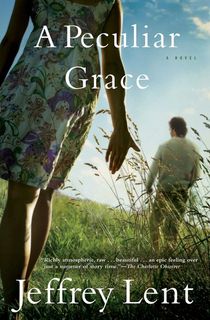 A Peculiar Grace
In a starred review, Publishers Weekly called Jeffrey Lent's novel of family secrets and legacies a "transcendent story about the healing power of love and art," while Booklist describes it as "lustrous – rich in supple dialogue and finely patterned imagery."
Telling the story of a man who lives alone on his family farm in Vermont, creating art and tending to his father's collection, and how he is forced to confront his own desires and dreams when a young vagabond arrives on his doorstep, that same Booklist review says that A Peculiar Grace echoes "the rhapsodic specificity and gravitas of Steinbeck."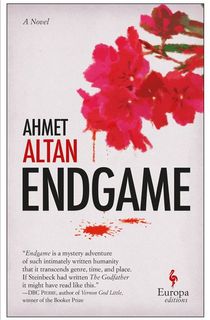 Endgame
"If Steinbeck had written The Godfather it might have read like this," Man Booker Prize-winning author DBC Pierre says of Turkish writer Ahmet Altan's enthralling 2017 novel Endgame. The book follows an unnamed author who has always lived in the city as he retires for what he expects to be a quiet life in a small village.
Instead, he finds himself embroiled in mystery, implicated in murder, and surrounded by suspicion. Of course, in such a sinister scenario, even our own unreliable narrator's accounts of what is happening may not be entirely trustworthy…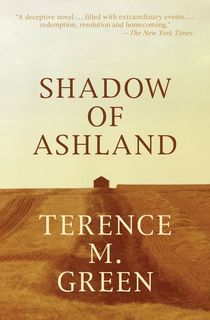 Shadow of Ashland
A finalist for the World Fantasy Award, Terrence M. Green's "deceptive novel" that is "filled with extraordinary events" (New York Times) has been described as "a love story, time travel epic, ghost story, labor history, road novel and a bank heist, all with the added touch of Steinbeckian metaphysics" (The Edmonton Journal).
When Leo Nolan's mother dies in 1984, he begins receiving letters sent by her absent brother, postmarked 50 years before. On a quest to find out how and why the letters are arriving now, he begins a trip to Ashland, Kentucky – a trip that will take him not only across the country, but also back to 1934.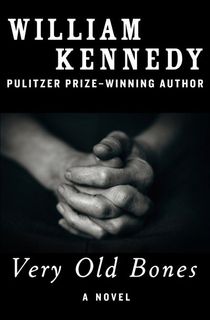 Very Old Bones
William Kennedy's massive eight-book Albany Cycle has been called one of the most ambitious projects in modern historical fiction. In this "immensely gratifying" (The Boston Globe) volume, he chronicles the history of the Phelan family, an Irish-American clan that has defined the city as much as it has defined them.
Stretching from 1887 through 1958, this sprawling and ambitious novel explores the lives, loves, secrets, and scandals of one of fiction's greatest families, who "can claim a place beside O'Neill's Tyrones and Steinbeck's Joads" (Library Journal).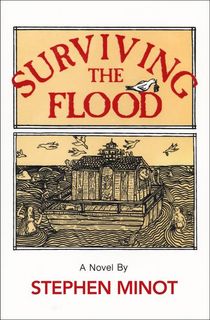 Surviving the Flood
Central to much of East of Eden is its exploration and interpretation of the Biblical story of Cain and Abel. Such Biblical interrogation —and even revision—is not unusual in works of great literature. Take, for instance, Stephen Minot's Surviving the Flood, which retells the tale of Noah's Ark from the point of view of Noah's youngest son, Ham.
Of course, everyone already knows the story of the great flood but there are, according to Minot's Ham, elements "that the Official Version of the story has left out."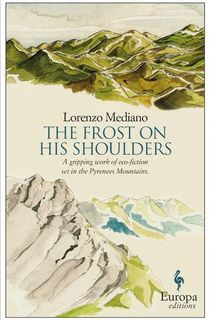 The Frost on His Shoulders
"The sort of romance to stir the coldest of hearts." That's what The Irish Times said about this "satisfying" book that "fuses a traditional rural folk tale with the kind of political allegory popular around the time of the Spanish Civil War" (Wall Street Journal).
Set in 1930s Spain, this unforgettable work of eco-fiction sees an aging teacher in an isolated Pyrenees valley attempting to reconstruct a grisly tragedy from the past in a story that "offers both passionate, romantic derring-do and a vivid picture of class-driven mob hysteria" (Wall Street Journal).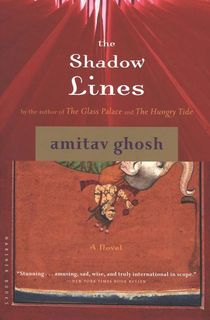 The Shadow Lines
Born in Calcutta and educated around the world, Amitav Ghosh followed up his New York Times bestselling debut with this "stunning novel" (New Republic) following two families, one Bengali and one English, as their lives intersect and split across generations.
From the outbreak of World War II to the modern day, this "amusing, sad, wise, and truly international in scope" (New York Times Book Review) book shows how different – and how similar – we truly are, while also showing how the political intersects with the personal in ways that are both comic and tragic in turns.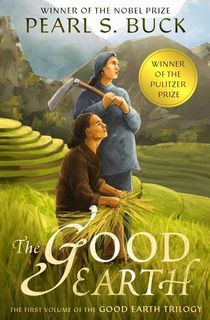 The Good Earth
Winner of the Pulitzer Prize, this New York Times bestselling novel about the life and family of peasant farmers in early 20th century China is the first volume in an acclaimed and ambitious trilogy by Pearl S. Buck.
An Oprah's Book Club choice, this beloved novel has the advantage that, when you're finished reading it, you don't have to abandon the story of Wang Lung, his wife O-Ian, and their children. The story continues in Buck's acclaimed follow-ups, Sons and A House Divided.
Beach Music
Pat Conroy has been called "America's preeminent storyteller," and this generations-spanning work from the author of Prince of Tides and The Great Santini cements his legacy. See for yourself why the Los Angeles Times Book Review calls this tale of an American expatriate living in Rome and exploring his family's legacy "blockbuster writing at its best."
From the ruins of ancient Rome to the horrors of the Holocaust, Beach Music is "astonishing" and "stunning" (Washington Post Book World) and "clearly Conroy's best" (San Francisco Chronicle).
One Hundred Years of Solitude
Chronicling the history of the fictional town of Macondo and the Buendia family that calls it home, Nobel Prize winner Gabriel Garcia Marquez's masterpiece is "the first piece of literature since the Book of Genesis that should be required reading for the entire human race" (New York Times Book Review).
That may be high praise, but One Hundred Years of Solitude is unquestionably one of the most significant and influential works of modern letters, and one that should be a no brainer for those who seek the kinds of soul-searching, generation-spanning work represented on this list.