The Pulitzer Prize category for Fiction was established in 1948, replacing the Pulitzer Prize for the Novel category and awarding acclaim and $15,000 dollars to American authors of outstanding fiction. There have been 70 winners of this esteemed award to date, building a glittering hall of fame for an incredible array of novels.
(Math whizzes will notice those numbers don't add up to the current year—and that's because the committee occasionally declines to declare a winner from the finalists. That isn't because none of the books are deserving of the prize; this happens when none of the finalists received a majority of the vote.)
The winners of the Pulitzer Prizes are generally announced each April, but any time is a good time to look back on all of the novels that claimed the honor before. Here is a complete list of the Pulitzer Prize winners for Fiction.
Related: 35 Must-Read Modern Classics
1948: by James A. Michener
In the midst of World War II, a young marine develops feelings for a lovely Tonkinese girl, meanwhile the prejudices of a Navy nurse are confronted by an aristocratic Frenchman. Before the stunning tropical scenery of the South Pacific, soldiers prepare for war.
1949: by James Gould Cozzens
On a Florida airbase in 1943, a tense racial incident takes place. Over the next three days, a variety of characters react to the event, as the pall of war looms over their heads.
1950: by A. B. Guthrie
A sequel to the novel , Dick Summers returns to the West to guide settlers on a journey across the frontier to Oregon.
1951: by Conrad Richter
Sayward Luckett and her family of American pioneers struggle to till and shape their plot of wilderness into civilization in the 19th century.
1952: by Herman Wouk
A mutiny unfolds aboard a U.S. Navy ship in the Pacific seas during World War II, highlighting the moral dilemmas of war.
1953: by Ernest Hemingway
A Cuban fisherman navigates the gulf stream, killing and ultimately losing a giant Marlin.
1955: A Fable by William Faulkner
In the French trenches of World War I, a mutiny rises among the regiment.
1956: by MacKinlay Kantor
A story of how the South implemented a brutal prison with a concentration camp likeness in the Andersonville Fortress during the Civil War.
1958: by James Agee
On the way home to Knoxville, Tennessee, Jay Follet dies in a car accident which has resounding and devastating effects on a young family.
1959: by Robert Lewis Taylor
An adolescent boy travels with his father from Kentucky to California for the gold-rush in 1849.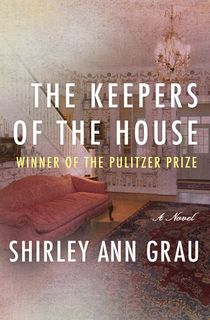 1960: Advise and Consent by Allen Drury
This novel follows Washington D.C.'s corruption and ambition, from vicious smear campaigns to the machinations of a seasoned Senator.
1961: To Kill a Mockingbird by Harper Lee
Amidst the rampant prejudice of the south, a young girl, Scout, comes of age. Meanwhile, her father Atticus, a noble local lawyer, fights for a wrongly accused black man.
Related: Books Like To Kill a Mockingbird
1962: The Edge of Sadness by Edwin O'Connor
Picking himself up from the devastation of his alcoholism, Father Hugh Kennedy returns to Boston to repair his priesthood. Along his journey, he finds himself entangled in the chaos of the Carmody family.
1963: The Reivers by William Faulkner
The young Lucius priest and his family friend Boon Hogganbeck travel to Memphis so Boon can court a prostitute, Corrie, for marriage. Little do they know, they have a stowaway.
1965: The Keepers of the House by Shirley Ann Grau
The Howland family has accumulated wealth and acclaim in the South for seven generations, but when a mixed-race heritage comes to light, Abigail stands to defend her family at all costs.
1966: The Collected Stories of Katherine Anne Porter by Katherine Anne Porter
A compilation of stories including "Flowering Judas," "Pale Horse, Pale Rider," and "The Leaning Tower."
1967: The Fixer by Bernard Malamud
In 1911, a Jewish man, Yakov Bok, travels to Kiev to make a living, ultimately shedding his heritage to work as a handyman for a member of an anti-semitic group. But when a young Russian boy is found ritualistically murdered, Yakov is left with the blame.
1968: The Confessions of Nat Turner by William Styron
A fictional imagining of the real-life Virginia slave revolt of 1831, led by Nat Turner.
1969: House Made of Dawn by N. Scott Momaday
As Abel, a young Native American, returns from war, he finds himself torn between a life full of the history of his people connected deeply to the earth, and the modern and seductive world of industrial America
1970: by Jean Stafford
A compilation of short stories centered around the ideas of loneliness, freedom, and the desperate need to belong.
1972: by Wallace Stegner
Wheelchair-bound ex-historian Lyman Ward begins to write the story of his grandparents' contributions to the growing civilization of the western frontier. But as a tale of four generations unfolds, Ward learns more about himself than he bargained for.
1973: by Eudora Welty
As her father faces death, Laurel McKelva Hand returns to New Orleans. After her dad's passing, Laurel ventures even further into her past, traveling with her young stepmother to Mississippi and seeking a deeper understanding of her family history.
1975: by Michael Shaara
This dramatic fictional recreation of the Battle of Gettysburg explores the conflicting hopes of the two warring armies, and the four most brutal days of the Civil War.
1976: by Saul Bellow
Charlie Citrine's obsessive adoration of literature entangles him in a friendship with poet Von Humboldt Fleisher. However, upon the poet's death, Charlie spirals down a path of self-implosion.
1978: by James Alan McPherson
A collection of short stories which spans the intricacies and differences of black and white Americans.
1979: by John Cheever
61 short s tories, including an exploration of city life in "The Enormous Radio," and a dive into the enigmatic suburbia in "The Housebreaker of Shady Hill."
1980: The Executioner's Song by Norman Mailer
Gary Gilmore gained notoriety after robbing and murdering two men in 1976. Upon his conviction, he insisted that he would be promptly executed, kicking off a fight against a system that seemed intent on keeping him alive as long as possible.
1981: A Confederacy of Dunces by John Kennedy Toole
As the educated but lazy Ignatius J. Reilly seeks employment, he finds himself in the middle of comic antics with a cast of varied characters.
1982: Rabbit Is Rich by John Updike
This book follows after Rabbit, Run and Rabbit Redux, picking up ten years later as Harry Angstrom works as a chief sales representative for Springer Motors. Life is going swell—until his wayward son Nelson and an old love come back to haunt him.
1983: The Color Purple by Alice Walker
Celie has grown up in a poor and abusive home in rural Georgia, trying to protect her sister Nettie even as Celie continues further down a path of devastating violence. But as she writes letters to Nettie, who is away on a church mission, she discovers herself through God, her husband's mistress, and her stepson's wife.
1984: Ironweed by William Kennedy
Ex-ballplayer Francis Phelan experienced tragedy like no other when he dropped his infant son, causing the young boy to die. Years later in 1938, Phelan is a gravedigging bum trying to make peace with his past.
1985: Foreign Affairs by Alison Lurie
In London, two American scholars—Vinnie Miner and Fred Turner—find themselves in the middle of unexpected love affairs.
1986: Lonesome Dove by Larry McMurtry
A pair of old Texas Rangers set out on one last journey, encountering outlaws, Indians, and their fair share of working girls.
1987: A Summons to Memphis by Peter Taylor
Phi llip Carver receives a phone call from his family back in Tennessee, begging him for his help bringing an end to their father's remarriage. Trudging back home to the south, Philip is overwhelmed by his complicated family and his rocky past.
1988: Beloved by Toni Morrison
Sethe escaped to Ohio to claw her way out of the slavery she was born into. But freedom is fleeting, as the memories of the farm she worked out haunt her—as well as the ghost of her baby that died during her captivity.
1989: Breathing Lessons by Anne Tyler
Ira and Maggie Moran set out on a road trip from Baltimore, Maryland to Deer Lick, Pennsylvania, bound for the funeral of a friend. Along the journey, the two of them reflect upon the ups and downs of their marriage.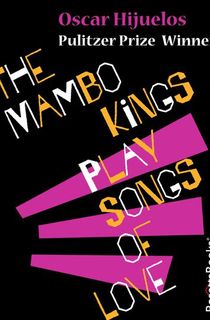 The Mambo Kings Play Songs of Love
1990: by Oscar Hijuelos
Brothers Nestor and Caesar Camillo leave Cuba in 1949 to become famous mambo musicians. This novel follows them on their journey through dance halls and clubs in search of that musical fame.
1991: by John Updike
This follow up to Rabbit is Rich follows Harry Angstrom through the trials of middle-age, from the erratic behavior of his son to the decision of his wife to return to work.
1992: by Jane Smiley
In this 21st Century reimagining of , an Iowa farmer attempts to divvy up his farm amongst his three daughters. But a dark and tragic string of events soon unfolds at this decision.
1993: by Robert Olen Butler
This collection of stories all relate back to the aftermath of the Vietnam War, and how the conflict made a mark on the lives of the Vietnamese.
1994: by Annie Proulx
After newspaper reporter Quoyle's abusive and disloyal wife Petal Bear dies, he and his two unstable daughters move in with his aunt. Together the three generations try to cobble together some sense of a normal life.
1995: by Carol Shields
A fictionalized autobiography of Daisy Goodwill Flett, an ordinary woman with an extraordinary life.
1996: by Richard Ford
In this sequel to , Frank Bascombe struggles for normalcy in the wake of his divorce and crumbling career. Over the Fourth of July holiday, Frank is thrown into the peak strangeness of his new life.
1997: by Steven Millhauser
Though Martin Dressler starts as a lowly helper in his father's cigar store, he quickly rises to the top. However, he is torn constantly between foggy fantasies and reality, his ambition melting into madness.
1998: by Philip Roth
Seymour "Swede" Levov finds great successes in life throughout postwar America. But when the turbulent times of the 1960s hit, all could be lost.
1999: by Michael Cunningham
The lives of three women unfold and intertwine: Virginia Woolf, writing ; Clarissa Vaughan, planning a party in honor of a friend dying of AIDS; and Laura Brown, feeling suffocated in the Los Angeles suburbs.
2000: by Jhumpa Lahiri
This collection of stories follows characters pursuing love that transcends cultural and geological barriers.
2001: by Michael Chabon
In the loom of World War II, comic books thrive in America. Two boys seek to capitalize on the craze, dreaming up wild and heroic tales.
2002: by Richard Russo
Empire Falls is a blue-collar town full of simple comforts and lifelong feuds. At the center of it all is Miles Roby, stuck slinging burgers at the Empire Grill and living the ultimate ups and downs.
2003: by Jeffrey Eugenides
In 1974, during a spring at the girl's school, Grosse Pointe, Calliope Stephanides slowly comes to find that she may not be a typical girl. Her discovery takes the story back to the early 1920s in a village in Asia Minor, centering around two lovers and a genetic mutation.
2004: by Edward P. Jones
This novel follows farmer Henry Townsend, a former slave who has been taken under the wing of the most powerful man in Manchester County.
2005: by Marilynne Robinson
Gilead centers around three generations of a family, from the turbulent Civil War to the 20th century, exploring the spiritual battles that persist in America.
2006: by Geraldine Brooks
A retelling of Louisa May Alcott's , from the perspective of the absent father, March, as he heads off to fight for the Union in the Civil War.
2007: by Cormac McCarthy
This novel follows a father and son through a hopeless post-apocalyptic landscape. Their journey takes them through ultimate tendernesses and severe depravity.
2008: by Junot Díaz
Oscar wants more than anything to one day become the Dominican equivalent of J.R.R. Tolkien—and of course, ultimately find love—but the curse that's been hanging over his family for generations may have other ideas.
2009: by Elizabeth Strout
In a collection of 13 stories, a retired school teacher stands at the center of stories about growth, despair, hope, and love.
2010: Tinkers by Paul Harding
As an old man slips closer to death, he travels back through his past to relieve the glories and failures of his New England youth.
2011: A Visit From the Goon Squad by Jennifer Egan
An aging punk rocker turned record executive, Bennie, and his troubled employee, Sasha, start down a path of redemption and destruction as their paths come to light.
2013: The Orphan Master's Son by Adam Johnson
Pak Jun Do finds himself in the position of a professional kidnapper, doing what he must to stay alive. But he's willing to risk it all for the woman he loves, rising as an enemy to Kim Jong Il.
2014: The Goldfinch by Donna Tartt
After the death of his mother, 13-year-old Theo Decker is taken in by family friends. However, as he grows older a painting he clung to as a boy drops him in the center of the criminal art world.
2015: All the Light We Cannot See by Anthony Doerr
In the harrowing wake of World War II, a blind French girl and a German boy struggle to survive in occupied France.
2016: The Sympathizer by Viet Thanh Nguyen
A French-Vietnamese army captain flees Saigon for America. While building a life among Vietnamese refugees in America, the communist double agent reports back to his superiors in Vietnam.
2017: The Underground Railroad by Colson Whitehead
Young slave Cora is a misfit even amongst her peers on the Georgia plantation. So when the new slave Caesar encourages her to join him on the Underground Railroad, she jumps at the chance.
Related: The Complete Oprah's Book Club List
2018: Less by Andrew Sean Greer
In an attempt to avoid the awkwardness of attending his ex-boyfriend's wedding, failed novelist Arthur Less accepts every literary invitation on his desk. The journey that follows takes him across the world on wild adventures, ultimately exploring love.
2019: The Overstory by Richard Powers
This novel centers around trees, unfolding fables of the natural world from antebellum New York to 20th century Pacific timber wars.
2020: The Nickel Boys by Colson Whitehead
A spare and devastating exploration of abuse at a reform school in Jim Crow-era Florida that is ultimately a powerful tale of human perseverance, dignity and redemption.
2021: The Night Watchman by Louise Erdrich
Based on the extraordinary life of the author's grandfather, this novel examines the fight to resist the displacement and eradication of several Native American tribes in the 1950s.
2022: The Netanyahus by Joshua Cohen
"No one writing in English today is more gifted than Joshua Cohen. Every page of The Netanyahus—an historical account of a man left out of history, a wickedly funny fable of the return of the repressed—crackles with Cohen's high style and joyride intelligence." —Nicole Krauss
2023: Demon Copperhead by Barbara Kingsolver
"An Appalachian David Copperfield. . . . Demon Copperhead reimagines Dickens's story in a modern-day rural America contending with poverty and opioid addiction. . . . . Kingsolver's novel sweeps you along just as powerfully as the original does." —New York Times
And: Trust by Hernan Diaz
"A rip-roaring, razor-sharp dissection of capitalism, class, greed, and the meaning of money itself that also manages to be a dazzling feat of storytelling on its own terms… Important and timely. But the uniquely brilliant way in which Diaz tells that story, as meticulously researched as it is narratively exhilarating, makes it a novel not just for the present age but for the ages." —Vogue