Alice Walker's The Color Purple was a landmark work that examined the challenges faced by Black women, particularly in the South. The book interwove poetic prose with African American vernacular and allowed its female characters a depth that hadn't always been offered to them in previous works.
If you're looking for novels that explore the effects of racism, colonialism, and womanist issues, this list has something for you. While these narratives offer a range of perspectives and take place in varying eras and countries, they all showcase the indomitable spirit of Black women.
Related: Revisiting The Color Purple: A Discussion with Alice Walker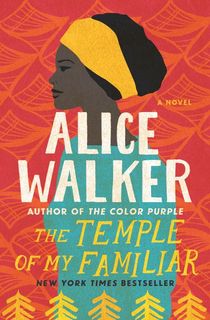 The Temple of My Familiar
Written with the same mastery as The Color Purple, this book weaves six individual narratives into a fascinating study in ancestry, colonialism, and the value of exploring and understanding your roots. The book travels from South America to the United States, tracing multiple generations. It examines the impact of American culture, and the effects of colonialism on the African community.
Zedé grows up with little awareness of her poverty, and therefore, no shame of it. Her daughter, Carlotta, is a bright young woman who thrives when they move to San Francisco. Suwelo, a history professor, grapples with his divorce from his wife, Fanny. Fanny meets Carlotta in a women's therapy group. The second in The Color Purple Collection, this book has traces of the original characters, Celie and Shug, drawing them into this sprawling world.
Related: 9 Must-Read Alice Walker Books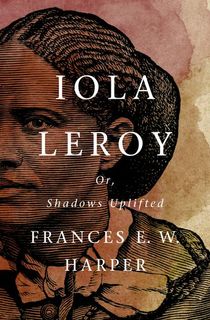 Iola Leroy
When a young woman with a fair complexion and blue eyes is discovered to be half Black, she's thrust into a harsh, different life. Raised in the North, Iola Leeroy was raised in comfort, with passing privilege—a privilege enacted when someone's traits or features allow them to pass in society for a race other than their own. Iola's mother was an emancipated slave, wed to her former slave master, a Mississippi planter. When Iola's father dies, his relatives sell Iola and her mother back into slavery.
Sold to a cruel, abusive man, Iola is trapped until her emancipation by the Union Army. Written during the Reconstruction era, this novel turns a critical eye toward the struggles that emancipated slaves faced in trying to establish, or in some cases, reestablish, their lives in the wake of the Civil War.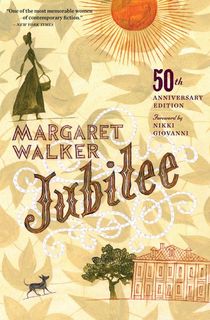 Jubilee
Based on the life of Margaret Walker's great-grandmother, this novel is set in the Antebellum South, and observes its pre-war opulence, its downfall, and its changes in the aftermath of the Civil War. Vyry, the daughter of a Black slave woman and a white plantation owner, is raised as a slave on the plantation, tending to the wealthy and well-respected Dutton family.
Split into three parts, this book offers a perspective on daily life for a young female slave, and the transition to living as a free person in the South. Vyry suffers the consequences of rebellion when she tries to escape. She witnesses the Dutton's downfall during the Civil War, and is emancipated, only to be entwined in the system of sharecropping that trapped many freed Black people after Emancipation. While Vyry is subjected to these trials, she holds on to an unbreakable spirit.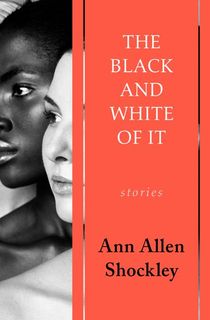 The Black and White of It
These twelve short stories examine the realities of the living as gay woman in an interracial relationship. Originally published in the 1980s, many of the points raised by Shockley's works are still relevant today, such as the struggle for acceptance, and the concern with respectability politics in the Black community. These stories offer snapshots in the lives of women in different eras, ranging from the Civil War Era to the Civil Rights Movement.
Related: 13 Classic LGBTQ Novels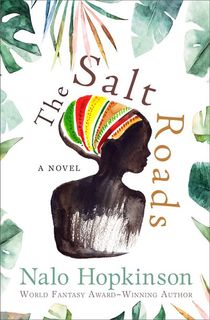 The Salt Roads
This book follows a Genin fertility goddess, Lasirén, as she moves through different periods of history. Whether she's invoked or not, she helps Genin women in need, often possessing their bodies.
Mer and Tipingee are slaves on a sugar plantation on the island of St. Domingue. When they deliver a stillborn baby, they pray to Lasirén. The goddess appears to Mer, and tasks her with clearing the salt roads. Mer is just the first of many Genin women who Lasirén helps to find freedom.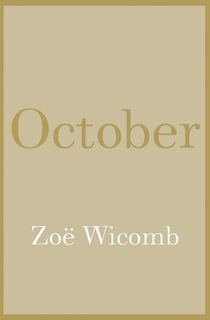 October
When Mercia Murray finds herself stranded in Scotland by her partner, she's forced to reassess her life plan. Her life has been in Glasgow for the last twenty-six years, but her family and her roots are in Namaqualand, South Africa.
In the midst of this shake-up, Mercia receives a letter from her brother Jack, asking for her help with his son. Mercia returns to South Africa for the first time in twenty-six years and finds her family in a dire state.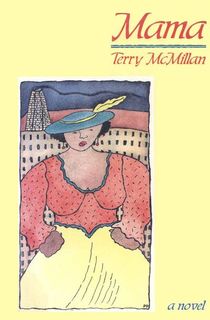 Mama
Mildred Peacock is a mother of five living in the stifling town of Point Haven, Michigan. While life for an African American woman faced its own unique challenges in 1964, Mildred is also trapped in an abusive marriage.
Tired of his behavior, Mildred leaves her husband and takes on the task of raising their children on her own. While Mildred struggles to support herself and her five children, her love for them remains unerring.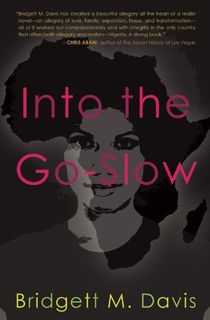 Into the Go-Slow
We all deal with grief in different ways, but Angie is finding it difficult to move on from her sister's passing. Ella died suddenly four years ago in Nigeria, and with little explanation. Angie is determined to resolve the feelings around her sister's death by retracing Ella's last steps.
Angie makes her way from Detroit to Lagos, and grapples with their shifting landscapes in the wake of the Black Power Movement. Angie delves into the culture that interested Ella and tries to gain a greater understanding of her sister in Lagos' bustling lifestyle.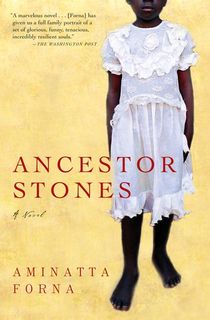 Ancestor Stones
There are heirlooms that people are set to inherit that they may not want—fur coats, cabinets full of porcelain figurines, antique dolls that seem like they may be haunted. Abie finds herself in such a circumstance when she's offered her family's coffee plantation in Sierra Leone. She chooses to leave her life in London and return to her roots, taking the business on.
Abie is guided on this venture by her aunts, Asana, Mariama, Hawa, and Serah—half-sisters who all have the same father. As the two generations mingle, their sprawling family history offers Abie wisdom, and gives the reader an understanding of the fluctuating society from the 1920s through the 1990s.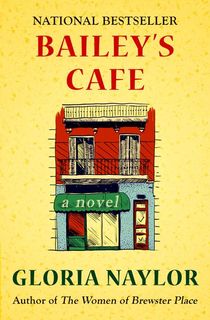 Bailey's Cafe
Sometimes we frequent establishments for the atmosphere more than their wares. Bailey's Café is one such establishment. The food isn't particularly tasty, but the customers find solace in one another. Many are considered social outcasts—prostitutes, nymphomaniacs, pimps—and are considered to be part of society's underbelly. Each chapter recounts the life of a different customer, giving honest and unfiltered accounts of the difficult choices that people face as they travel through life.
Related: 30 Must-Read Books by Black Authors