In 2015, Kristin Hannah's historical fiction novel The Nightingale hit bookstands and people all over the world began falling in love with her story about two sisters during World War II. Soon enough, the powerful story became a New York Times bestseller and was named Wall Street Journal's Best Book of the Year. Any one who has read the story can see why—the stories of Vianne and Isabelle in German-occupied France shined a light on the roles of women during times of war in a way that few books before had done.
If you are looking for more historical fiction that focuses on women and war, you're in luck—we've picked a bunch of books like The Nightingale, so you can keep on reading.
Related: 10 Authors Like Kristin Hannah
The Light Over London
When Cara Hargraves finds the diary of a gunner girl from WWII, she's excited to delve into exciting, romantic adventures—but soon enough, she realizes war stories rarely end well.
The diary belonged to Louise Keene, who was just 19 in 1941. Louise joined the British Army while she waited for the war to be over so she could be with the man she loved, RAF pilot Paul Bolton. But when Paul stops responding to her letters, Louise learns that she may not get her happy ending.
The Winemaker's Wife
Inès has just married Michel, the owner of famous Champagne house Maison Chauveau. She had thought their marriage would be pure bliss, but when the Nazis infiltrated France, those dreams were dashed. Her marriage is being tested as Michel pulls away to help the French resistance, though Inès is lucky to not be in the same danger as Celine, the half-Jewish wife of one of her husband's employees. Their stories are connected to the present through Edith, a grandmother who has been waiting to pass it on to the next generation.

Related: The Nazi Threat Grows Stronger in This Intoxicating Historical Fiction Novel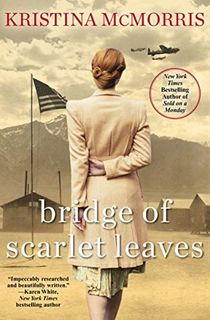 Bridge of Scarlet Leaves
It's 1941, and violinist Maddie Kern has fallen in love with Lane Moritomo, her brother's handsome best friend. Maddie expects that their families won't approve of their cultural differences—Lane is the son of Japanese immigrants—but when Pearl Harbor is bombed the day after their marriage, the couple needs to worry about much more than their families. Maddie follows her husband when he is sent to an internment camp, where Lane does everything he can to prove his faith to America.
Related: 10 Empowering Books with a Strong Female Protagonist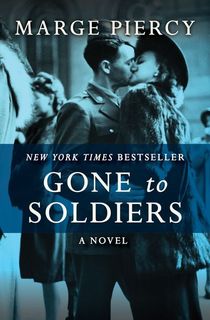 Gone to Soldiers
Split among 10 different points of view, Gone to Soldiers examines World War II from a wide range of people. Much of the focus is on the women of the war effort, from Bernice, who goes against her father's wishes and becomes a fighter pilot, to Naomi, a Jewish woman who flees Paris to live with family in Detroit. Meanwhile, Naomi's twin sister Jacqueline has joined the resistance against the Nazis. As the Los Angeles Times wrote, it's "The most thorough and most captivating, most engrossing novel ever written about World War II."
Related: 20 Historical Fiction Books About Life During World War II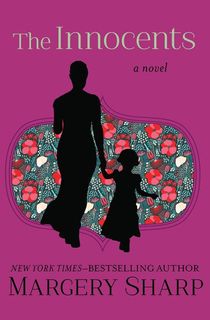 The Innocents
In the early 1940s, American parents Cecelia and Rab Guthrie have left their daughter, Antoinette, with an old spinster friend in England while they go on holiday. But when World War II breaks out, they are forced to return to the states without their daughter. Antoinette is just a toddler when this occurs, and one with special needs at that—she doesn't speak, is unusually clumsy, and easily frightened. But Antoinette's new caretaker seems to understand her like no one before—which makes things even more difficult when Cecelia is finally able to return for her daughter years later.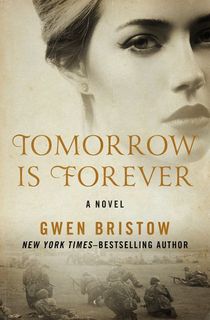 Tomorrow Is Forever
Elizabeth Herlong has lived with her husband in Hollywood for the last 20 years, but the news from the Second World War in Europe is forcing her to remember her past. Worse still, she fears for her 17-year-old son, who soon will be old enough to be drafted. Then her husband introduces her to Erich Kessler, a German screenwriter with whom he's been working. Elizabeth can't help but feel as though she knows Erich, and realizes that the past has caught up with her in a way she never expected.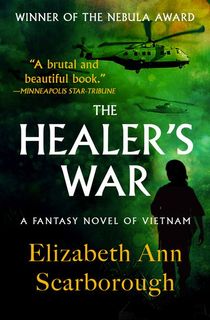 The Healer's War
Unlike many of the other books on this list, The Healer's War features touches of fantasy and magic in its story. Though Vietnam War nurse Lt. Kitty McCully knows she has a responsibility to help those who are injured, she's disturbed by the behavior of her colleagues, many of whom are uncaring, or worse, outright racist. Then McCully receives a gift from a dying Vietnamese man: an amulet that allows her to see a person's "aura." The unusual present soon leads to an adventure McCully could never have expected, with a one-legged boy and an unhinged soldier for her companions.
Winter Garden
Sisters Meredith and Nia whitson have grown up hearing their mother, Anya, tell parts of a Russian fairy tale, but never the whole story. On their father's deathbed, he makes their mother promise that she will tell it once more—and this time, she will finish it. So begins the story of Anya's life in war-torn Leningrad, more than half a century ago. Meredith and Nina finally learn all the tragic details of their mother's life, and a secret that makes them question everything they thought they knew about their heritage.
The Wartime Sisters
Two estranged sisters, each with their own secret, are together once more when they both wind up at the Springfield Armory in the beginning of the Second World War. While one of the sisters is a war widow and works in the Army factories, the other is enjoying a life of relative comfort as an officer's wife. Rancor grows between the sisters, and their secrets are finally revealed when someone from their past suddenly reappears.
Lilac Girls
American Caroline Ferriday is enjoying her post at the French consulate—but her life takes a turn when Germany invades Poland and then heads toward France. At the same time, Polish teen Kasia is working for the underground resistance movement, and German doctor Herta has taken a job in the government—a decision she quickly comes to regret as she realizes she must work with Nazis. The three women's lives intersect when Kasia is sent to a concentration camp for women, and Caroline and Herta both work to help those who deserve justice.