Christian fiction books have long been a cornerstone of the literary world. From classic fantasy novels like The Chronicles of Narnia to historical romance bestsellers like Redeeming Love, Christian authors have used their faith to inspire incredible novels.
What is considered Christian fiction?
Christian fiction books usually have storylines that mirror Christian theology. They may also follow characters who become Christian, or overcome a crisis of faith. The books in this genre come in a wide variety and range from romantic to poignant, mysterious to action packed.
Whether you're already a follower or you're looking to broaden your understanding of the largest religion by population, consider the following selections from Christian fiction.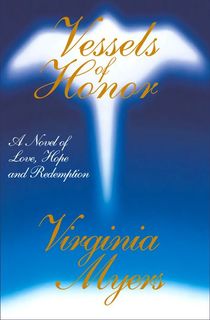 Vessels of Honor
Books featuring a member or leading figure of the Church such as a pastor or deacon are popular in Christian fiction. The insight of a person balancing being a model of the religion and being human is fascinating and entertaining, simultaneously.
Here the reader gets to know Father Leffingwell. He was seemingly retired but gets pulled back into the service of the Church. He tends to parishioners who are struggling with the mundane to the heartbreaking while dealing with a very ill son of his own. Father Leffingwell is not perfect, just like those who he seeks to help, and that can be a comfort in facing the ups and downs of life together.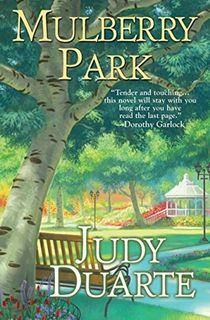 Mulberry Park
A child's faith can be unwavering and pure. And when this type of faith is witnessed, it can be inspiring for an adult. This is the premise of the relationship that develops between seven-year-old Analisa and a grownup, world-weary Claire.
This relationship does not start off in person. Analisa writes a very heartfelt letter and leaves it in a tree in Mulberry Park. And while this letter is not meant for Claire, she is the one who stumbles upon it and decides she just has to write back. This decision will have consequences that benefit not only Claire and Analisa, but all the regulars of Mulberry Park.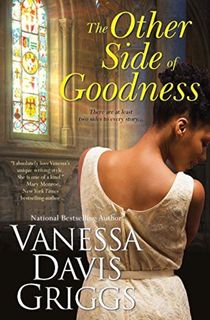 The Other Side of Goodness
Power and greed have long lured us human beings into doing things that we know aren't right. In this book, the lure of high political office is hard to resist for Lawrence Simmons. He is in the middle of a critical campaign and cannot afford any impropriety.
As the daughter of this politician, Paris understands what's involved with winning but she cannot understand how her adoption of a little girl can possibly impact her father. As her father and husband throw up roadblocks to the adoption, Paris uncovers a scandal and a woman who will fight the uphill battle for doing what's right instead of what's convenient.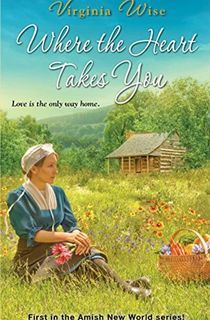 Where the Heart Takes You
Take a trip back in time to when German settlers came to America to start the first Amish community. Since this occurs in the eighteenth century, there are many obstacles in establishing this new community and finding strength is essential to survival.
Jacob thought his life was just beginning in America when his son was born. After losing his wife, he feels like his life is over. Greta suffers the loss of her father on the way to the settlement and ends up taking over the care of twins whose parents also perished on the voyage. Jacob has his hands full already, but feels compelled to help his new and somewhat frustrating neighbor, Greta. Will this relationship give them the strength needed to carry on?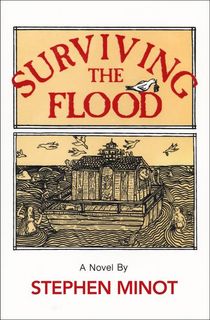 Surviving the Flood
This book pulls from the Bible as its source of inspiration and re-imagines one of its most oft told stories Noah's Ark is the subject of prior retellings, Christmas ornaments and even a real life duplicate as a museum in Kentucky. But this version is quite unique.
Meet Ham. He is the youngest of three and the son of Noah. And he wants to set the record straight. He claims that the real events of the building of said ark have not been fully revealed. Especially the part where Noah's own family balks at the idea of an ark.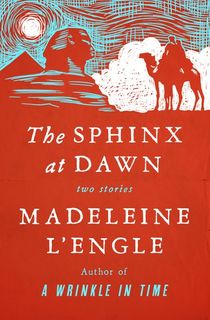 The Sphinx at Dawn
These short stories center on a young boy named Yeshohuah who is on his own in Egypt learning a lot about the world and himself in the process.
The first of two tales starts with Yeshohuah taking care of a rich boy's camel. This boy named Pakko is arrogant and greedy and goes on to steal the only things of value that Yeshoshuah owns. But in that loss, Yeshoshuah finds the meaning of what is truly valuable. The second tale involves a Sphinx that poses riddles to the boy and the answers themselves foreshadow the life that the young Jesus will go on to lead.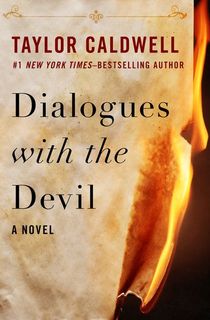 Dialogues with the Devil
Who better than the major figures of Christianity to discuss the fate of humanity? Usually, Lucifer and the Archangel Michael are discussed with some distance, but Taylor Caldwell imagines getting inside their heads.
Here, the reader is immersed in the thoughts of these figures with the device of letter writing. The letters by Lucifer, Michael and Gabriel allow for the discourse on man. Is man really worthy of an afterlife? Is there really free will? The one thing that we can all agree on is that this book presents multiple opinions that may just have you questioning your own.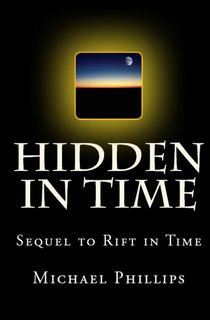 Hidden in Time
Action adventure in Christian fiction? You bet. If you're a fan of archaeology and treasure hunts, then you'll be glad to make the acquaintance of Adam Livingstone.
This Indiana Jones-ish character is on a mission to find the real Ark of the Covenant. And everything seems to be standing in his way including forces of evil, naysayers and red herrings. Is Adam on a fool's errand, or will he just manage to pull off the unthinkable?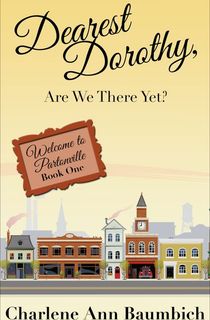 Dearest Dorothy, Are We There Yet?
Dorothy is eighty-seven years young and just getting started. She lives in Partonville and knows every one of its residents. They each have their own trials and triumphs but through it all they have each other.
Get to know Dorothy as she hilariously helps her friends, new and old, navigate life in a small town, whether that means saving a farm or convincing a newcomer to stay. If you like a cozy read infused with humor and people coming together, this is just one of a series.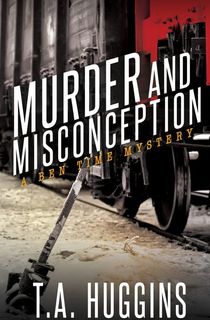 Murder and Misconception
Testing of one's faith is a common theme in Christian literature and it is a feature in this book as well. Ben has been working the railroad for a long time and has seen a lot of things. But when a train master is found dead in the railyard, Ben is puzzled as to how and why.
Add to that confusion the fact that the accused murderer, a fellow locomotive engineer, has always given Ben a hard time about his faith. That doesn't make it easy for Ben to want to find out the truth of what really happened to the train master, but it doesn't stop Ben from doing the right thing. But will he be successful in uncovering who the real murderer is in time?