Curious George first appeared by another name—H.A. Rey, the character's creator, drew the adorable animal in his story Cecily G. and the 9 Monkeys, naming him Fifi. Together with his wife Margret Rey, the two renamed the character Curious George and began writing the series of beloved children's books we know and love today, with the first book being published in 1941. Fun fact: In the U.K. Curious George was called Zozo, so as to avoid comparisons with then-King George VI.
H.A. Rey was born on September 16, 1898, and so every September, libraries and teachers (and parents teaching at home!) are encouraged to celebrate Curious George's birthday by having a "Curiosity Day" party. The party can be on any day in September. Bonus points if you dress up in book character costumes!
Of course, at Early Bird Books, we know that the best way to spark curiosity is through reading. Below are all of our favorite Curious George books—scroll through with your child and pick out a new favorite.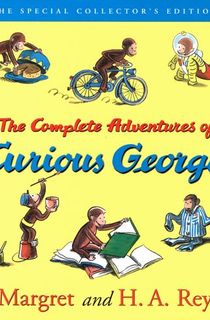 The Complete Adventures of Curious George
The seven original Curious George books were a collaboration between husband-and-wife team H.A. and Margret Rey—H.A. was usually responsible for the ideas and illustrations, while Margret worked on the plot and writing.
This collection of the original books starts with Curious George, in which he found by The Man in the Yellow Hat, and later stories in which he Takes a Job, Rides a Bike, Gets a Medal, Flies a Kite, Learns the Alphabet, and Goes to the Hospital.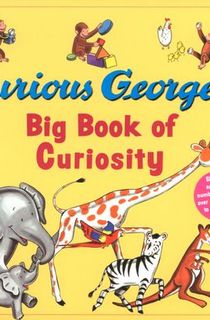 Curious George's Big Book of Curiosity
Perfect for toddlers, this book explores many concepts and introduces lots of new words on each page. Young children will love learning about counting, shapes, family, jobs, emotions, colors and much more as they see Curious George exploring all these new ideas right along with them.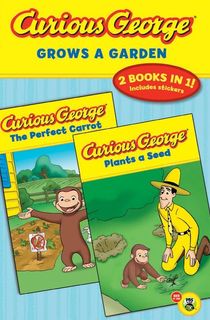 Curious George Grows a Garden
This set of two stories is based on the popular animated Curious George series. In Curious George Plants a Seed, everyone's favorite monkey has to make a few planting mistakes before his green thumb starts to kick in. In Curious George The Perfect Carrot, George learns how to grow a beautiful prize carrot, and then unselfishly uses it to help his neighbor Bill find his lost bunnies.
This set also includes fun facts about supporting locally grown food, a bean sprout planting activity, and a delicious recipe for carrot muffins!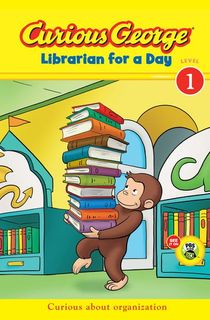 Curious George Librarian for a Day
Curious George is bananas about books. But when Mrs. Dewey leaves him in charge of the library, he realizes there's a lot more to being a librarian than loving books!
Little learned will enjoy helping George with activities about organization, classification, alphabetization and more—and with a little luck, Curious George will be able to shelf all the books before Mrs. Dewey comes back.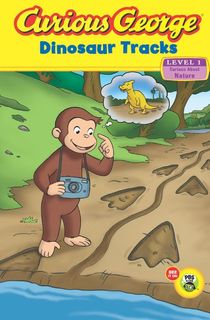 Curious George Dinosaur Tracks
On this adventure, George is taking pictures of animal tracks and the wild animals that made them—if he's lucky enough to find them. When he stumbles on some extra large footprints, George thinks there might be a dinosaur nearby. He hopes to lure the dinosaur out with food...but soon finds that the real culprit behind the tracks is not what he thought!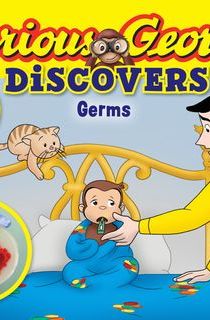 Curious George Discovers Germs
This interactive adventure includes clickable Did You Know facts and Test It Out activities for little learners who are curious about germs, their bodies, and how to stay healthy.
George has a cold, and to get better as soon as possible, it's straight to bed for him! But as he sleeps, he dreams all about the inside of his body, learning what germs are, how they make us sick, and how to stay away from them and get better.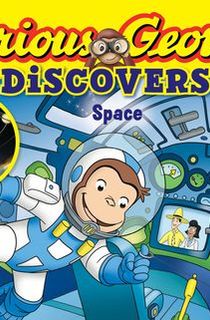 Curious George Discovers Space
Up, up and away! Curious George heads to the international space station in this thrilling adventure, where he learns about space travel, gravity, the solar system, and Mars. Featuring lots of facts, real photos, plus experiments and activities, this book is idea for sparking curiosity about the entire universe.
Related: Educational Books for Kids to Keep Reading Skills Sharp