In the publishing world, fall has often been considered the time of year to release fiction that's more serious in nature with meatier themes. The bright and breezy beach book, usually read in solitude, gives way to the deliciously, deeply textured reads to be discussed as book clubs come back together.
Need a suggestion for yours? Don't worry, we've included some lighter reads, too! Read on.
For Those with a Flair for the Dramatic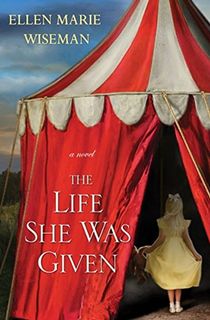 The Life She Was Given
When Lilly Blackwood finally gets to leave the confines of Blackwood Manor in 1931, she goes far beyond its fences to places never seen or even dreamt of in a new life with a traveling circus. Both exciting and punishing, the circus offers her relationships that will transform her forever.
In present day, Julia Blackwood has bad memories of growing up at Blackwood Manor and always felt trapped there, despite the wide-open spaces and enormous house. When she inherits the estate she enthusiastically left behind, she returns to not only her own ghosts but a mystery involving her family's hidden skeletons as well. Your club will delight in the themes of family, secrets and the allure of running away (with or without the circus).
For Those Interested in Global Affairs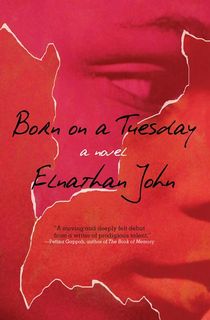 Born on a Tuesday
Dantala is a young man struggling to survive in Nigeria amidst unrest. He is loyal to his friends and to anyone who can offer him the means to make it through another day. Caught quite literally and figuratively in the middle of the political fighting of his region, Dantala finds solace and support from a local sheikh and his mosque.
All is well until there is fracturing within the mosque itself, leaving Dantala to finally choose sides and reckon with exactly for whom and for which values he is willing to make a stand with the potential for irrevocable costs. As the discussion of this book may violate the rules to never discuss religion and politics at the table, perhaps sticking to a local coffee shop as a venue might be best.
For Those Interested in a Contemplative Life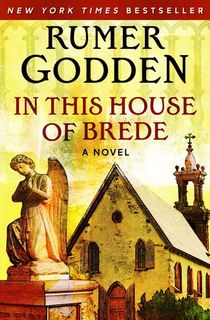 In This House of Brede
Philippa may have been the last person voted "most likely to become a nun" by her elite British family and friends, especially after having spent years as a successful, financially independent and professional woman. Yet, she finds herself joining a nunnery where she meets women who are far from perfect and learns to lean on her new Sisters and her faith to find healing for herself.
Played by the incomparable Diana Riggs in the 1975 movie version, consider hosting a double feature with Godden's other famous work Black Narcissus featuring Deborah Kerr after your book discussion.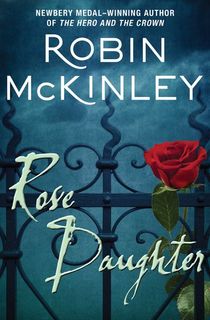 Rose Daughter
"Beauty and the Beast" really is a tale as old as time and has been reimagined in multiple versions over the years. In fact, McKinley returns to this world after first re-telling it in her novel Beauty.
This time the author draws out the smallest of details to paint pictures of Rose tending to flowers and plants as well as the Beast. Throw in Rose's sisters and a difficult choice that Rose and the Beast must make together, and you have a more grown-up version of the classic that would pair nicely with a nice glass of Syrah.
For Those Counting Down to Halloween
Plain Bad Heroines
In the mood for ghost stories? This gothic tale combines the past and present via a mysterious, snarky narrator who speaks directly to the reader. Be prepared to be transported to the early 1900s campus of the all-girls school Brookhants (pronounced Brook-haunts), where young women inexplicably befall terrible fates.
Just as you settle in there, you are brought back to the very present days of hashtagging and Insta-worthy photos of the stars making a movie about the school and the lives of the girls there. Will those involved in re-creating the past be doomed to follow in the footsteps of those ill-fated girls?
For the Back-to-School Mom Crowd
Yoga Pant Nation
As this may be the first book club of the season, why not start the school year off with a bang with Jen Dixon, unconventional heroine of Class Mom and You've Been Volunteered? She is room parent again (this time of her son's fifth grade class) and ready to field any elementary school calamity that comes her way—provided she can do it in yoga pants.
Jen says out loud the things many moms are thinking but holding back and does the things that...well, only Jen can do. It might be fun to schedule this book's discussion right after the first PTA meeting of the year.
For Lovers of Big Little Lies and Nine Perfect Strangers
Apples Never Fall
This is the latest from an author who has tapped into the wants and desires of many book clubs across the world. She has a knack for setting into motion a precarious set of circumstances and seeing what her characters will do with them.
This often leads us as readers to wonder what we would do as well and thus, into the juiciest of book club discussions. Follow the grown-up Delaney siblings as they try to find their seemingly misplaced matriarch and uncover the clues as to why she may have disappeared in the first place.
The City Baker's Guide to Country Living
You may want to host this book club meeting with lots of cozy throws, pumpkin spice muffins and some hot apple cider. This scrumptious story introduces us to chef Livvy, who arrives in a small Vermont town to assist at the local inn to escape her big city troubles and finds that this town is more than an escape. It may actually be her future.
Mix in the beautiful descriptions of yummy recipes and Hallmark-like visions of life in a small town, and this book will leave you warm and fuzzy and ready for sweater weather.