'Tis the season to be jolly—but it's also the season to hole up indoors with the ones you love. And a great book, too, for when you need your own space...
With so much going on, it can be hard to not lose your sanity or your taste for carols, stocking stuffers, and latkes. But when it comes to maintaining your sense of calm and your holiday spirit, our recommended reads are as effective as a strong cup of eggnog. From a witty Victorian romance set during a Christmas charade to a collection of essays about the joys of Hanukkah, the following holiday books will see you through the final chaotic weeks of the year.
Related: 10 Christmas Novels for Scrooges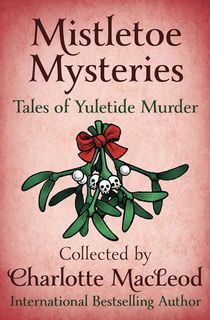 Mistletoe Mysteries
Light the fire and prop your feet up—these Christmas whodunits will keep you reading throughout a long winter's night. Curated by mystery legend Charlotte MacLeod, this collection is a smorgasbord of Yuletide murder, mischief, and mayhem from some of the genre's greatest talents. In Peter Lovesey's tale, an ex-policeman finds himself inside a strange home on Christmas Eve—and what he sees there proves the rumors of a haunting may actually be true. Sharyn McCrumbs "A Wee Doch Doris" taps into the eerie magic of Scottish superstition, while Mary Higgins Clark delivers a story about a husband whose blabbermouth leads to the theft of his winning lottery ticket. These entries, and twelve others, all come together to not only offer top-notch twists and turns, but to expose the darker side of "the most wonderful time of the year."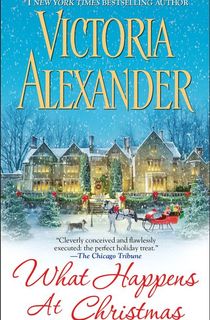 What Happens At Christmas
At Christmas parties in Victorian England, you're more likely to hear talk of marriage than of St. Nicholas or religious traditions. In fact, the entire purpose of Lady Camille Lydingham's fête is to turn her guest of honor, Prince Nikolai Pruzinsky, into her fiancé. But when your methods are as out-of-the-box as hers—every other attendee is an actor posing as a member of Camille's "impressive, respectable family"—it only makes sense that the event itself becomes just as unusual. When dredged-up secrets and a surprise appearance from a first love cause the soirée to get out of hand, will the propriety-obsessed Nikolai be dissuaded from asking Camille for her own hand? Deliciously witty, swoon-worthy, and with the perfect setting, this romantic romp makes for a "splendidly sexy holiday gift" (Booklist).
Related: The 12 Best Christmas Books to Read All Season Long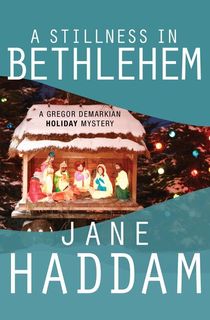 A Stillness in Bethlehem
In the Vermont town of Bethlehem, Christmas isn't just a holiday—it's a central pillar of the community. The biggest part of the annual festivities is a two-week-long pageant, which rakes in enough tourists and cash to keep the tiny Bethlehem afloat. But this year, the birth of Jesus is commemorated by the death of true crime writer Tish Verek: Newly arrived from New York City and eager to stir the pot, she orders an injunction to stop the pageant. And though somebody puts an end to her before she can put an end to the fun, Tish still amassed a roster of enemies during her brief stint in Bethlehem. Whose hate evolved into a murderous rage, and what drove them to such do such an un-Christian deed? Only ex FBI man Gregor Demarkian can answer that question, put the killer behind bars, and put the "merry" back into Christmas...
The Battle for Christmas
Scrooges will find a sense of kinship with Stephen Nissenbaum, whose Pulitzer Prize finalist shines an unforgiving light on the less-than-genteel origins of Christmas. Far from the celebration of charity, togetherness, and good tidings that it is today, the occasion was once so mired in paganism—from drunken debauchery to rowdy acts of violence—that 19th-century Puritans banned it from their calendars. It wasn't until the publication of Victorian writings by Charles Dickens, Washington Irving, and Clement Moore that December 25 became the consumerist, family-oriented extravaganza we now associate with Santa and "Jingle Bells." Nissenbaum tracks this gradual evolution, noting how the most popular traditions arose, to create a comprehensive history of Christmas that's even more surprising than a bearded stranger sliding down your chimney.
Seven Days of Us
If you leave your family holiday parties with new grey hairs, take heart—the Birches' family gathering is way worse. The entire clan is spending the holidays together for the first time in years, though not necessarily by choice. Thanks to Olivia's recent stint in virus-stricken Liberia, they must all suffer through a seven-day quarantine in their old English manse. But while Olivia struggles to readjust to her first world surroundings (and to deal with the consequences of a secret romance), the remaining Birches are also facing their own demons: Her food critic father, Richard, is reminiscing about his past when his love child—the product of his war correspondence days—reaches out. Meanwhile, Olivia's mother hides an Earth-shattering secret and her younger sister, Phoebe, has doubts about her recent engagement. Weyfield Hall may be a large place, but is it big enough to contain all four Birches and their respective dramas? Hailed as "sharply funny" by People, Seven Days of Us has the endearing ensemble cast of Love Actually, plus the feels and humor of The Family Stone.
A Redbird Christmas
The author of Fried Green Tomatoes at the Whistle Stop Cafe does what she does best—tugs at our heart strings—with this Christmas tale centered around the friendships of a dying man in the twilight of his life. Eager to leave the cold of Chicago behind, Oswald T. Campbell decides to spend his last holiday season in Alabama's Lost River, where a variety of eccentrics have a profound effect on his perspective: There's Frances, a clever widow with matchmaking on the mind, and Patsy, a crippled orphan girl from a trailer park. But it's an animal rescue who truly steals the show—a wounded red cardinal named Jack that everyone, particularly Oswald and Patsy, comes to love. Though Oswald has only just arrived in Lost River, his connections with his ragtag band of neighbors make him feel more at home than Chicago ever did. With its feel-good vibes and final Christmas miracle, this charming Flagg novel is destined to become a staple holiday read.
Mr. Dickens and His Carol
In this "truly imaginative and beautifully written ghost story" (Washington Independent), Samantha Silva explores the origins of the most beloved tale of the season. But before A Christmas Carol found enduring global fame, it just was a tiny thorn in Charles Dickens' side. Frustrated by greedy relatives and the failure of his latest novel, the famous author is not in the jolliest of spirits. But he isn't the only one plagued by visions of doom, not miracles, during the holidays—his publishers also fear they're headed for financial ruin. To save both their skins, they strike up a bargain: If Dickens can manage to produce a bestselling Christmas story, they won't call in his debts. It's a proposition for which Dickens is both grateful (he'd lose everything otherwise) and resentful (he can't seem to put words on paper these days). A serendipitous encounter during one of his London walks brings him to the muse he's needing, inspiring him to reach into his own past to write a masterpiece that will hopefully save his future...
How to Spell Chanukah
Emily Franklin's collection includes personal essays about the weird and wonderful joys of Hanukkah (or Chanukah...or Hannukah...or—the list really goes on). This Is Where I Leave You author Jonathan Tropper, Adam Langer of The Salinger Contract fame, and 16 other writers offer their thoughts and reflections on the Jewish holiday, running the gamut of subjects: There are light-hearted pieces on Christmas-related jealousy and the adverse effects of eating too many latkes. Meanwhile, other entries delve into personal family memories, proving "there are as many ways to celebrate Chanukah as there are ways to spell it." Poignant at times and hilariously snarky at others, Franklin's book is a must-read for anyone wanting to deepen their appreciation of these very special eight days on the Jewish calendar.