The weather is getting colder, the lights are going up, and Santa Claus is headed this way! And while we love the tradition of reading Twas the Night Before Christmas every Christmas Eve, there are plenty more books you can enjoy all throughout the holiday season.
These 12 Christmas books cover all kinds of genres, and goes beyond the obvious entries from Dr. Seuss and Charles Dickens. Whether you're a fan of puzzles, thrillers, classics, or are even a bit of a Scrooge, we guarantee one of these Christmas books will be perfect for you. Plus, this list is perfect if you need some present ideas—after all, books make the greatest gifts!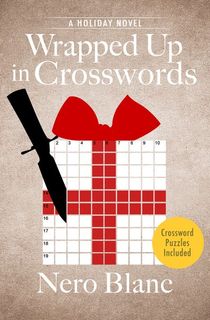 Wrapped Up in Crosswords
Mischief is afoot in this cozy mystery book about crossword editor Belle Graham and her PI husband, Rosco Polycrates. While Belle is putting together a holiday-themed crossword contest, her husband and two of his friends don Santa suits to collect presents for a toy drive.
Unfortunately, a couple of escaped convicts also decided to dress up as Kris Kringle, causing an unfortunate case of mistaken identity. Will the mix-up be solved by Christmas—and will you be able to complete all four of the downloadable crossword puzzles included in this ebook?
If you love classic Christmas books...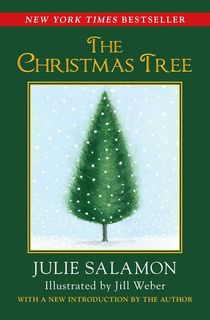 The Christmas Tree
This classic tale is a New York Times bestseller, and for good reason. While searching for the next Christmas tree for Rockefeller Center, the chief gardener comes across a beautiful old Norway spruce on the grounds of a convent.
When he inquires about the tree, Sister Anthony is reluctant to let it go—she's known the spruce since she was sent to the convent as a young orphan, and watched it grow alongside her. But as a fierce blizzard approaches and the tree becomes imperiled, Sister Anthony realizes it should be enjoyed by as many people as possible.
If you're looking for something steamy...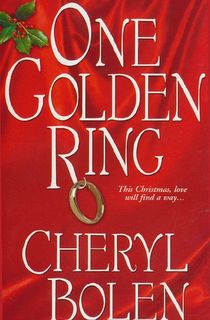 One Golden Ring
Chestnuts aren't the only thing heating up this Christmas. In this spirited Regency romance, Lady Fiona Hollingsworth will do whatever it takes to rescue her brother from those who have taken him hostage. This includes offering herself in marriage to the richest man in England, Nicholas Birmingham, in order to secure the funds for her brother's ransom.
Normally, Nicholas would be outraged by such an offer. But in this case, he's been harboring feelings for Fiona, and cannot bring himself to turn her away. And from the moment they're married, both are swept up in this "sinfully sexy Regency" (Booklist).
If you're looking for something sweet...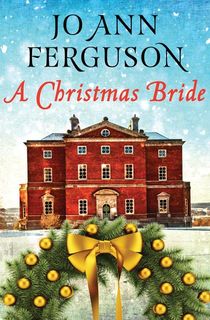 A Christmas Bride
For a Christmas romance that's a little less likely to make you blush, go with this sweet Regency romance. Timothy Crawford is supposed to present his fiancee, Serenity Adams, to his grandmother in less than 24 hours. There's just one problem: she doesn't exist.
However, fate is on his side when he rescues a woman from an overturned carriage—a beautiful woman with no memory of the accident, or who she is. When Timothy asks "Serenity" to play the part of his betrothed, she has little choice but to accept. And though she knew her choice was risky, she never thought one of the risks was falling in love.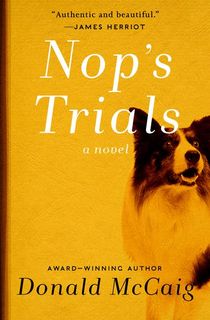 Nop's Trials
On Christmas Day, livestock farmer Lewis Burfholder takes his black-and-white border collie, Nop, out to feed their sheep. Sadly, the holiday is ruined when Nop never returns home—two criminals have taken him, thinking they can sell the dog for a few hundred dollars. As "beautiful and gripping as any thriller" (James Herriot), Nop's Trials show us the strength of the bond that can exist between humans and dogs.
If you love a holiday whodunnit...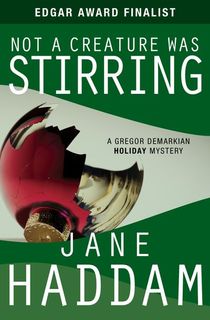 Not a Creature Was Stirring
Not many people would miss Robert Hannaford I, the patriarch of a wealthy Philadelphia family known for their embezzling, gambling, and other unpleasant behavior. But when former FBI agent Gregor Demarkian reluctantly accepts a dinner invitation from Robert, he shows up to find that his host has been murdered. Now, he has little choice but to determine which member of the Hannaford clan is responsible for his death.
If you're a fan of childhood classics...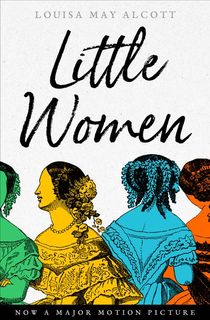 Little Women
An iconic novel of American girlhood, Little Women is much more than a Christmas book, though it does famously show the girls spending the holiday without presents, along with all the other trials life throws their way. Set against the backdrop of the Civil War, Little Women is an excellent introduction to historical fiction for young readers, and the perfect thing to re-read before seeing Greta Gerwig's adaptation.
If you want a real Christmas adventure...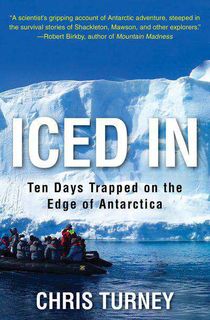 Iced In
For some people, Christmas is a time of warmth, love, and gifts. In 2013, it was very much the opposite for earth scientist Chris Turney. He was aboard the Akademik Shokalskiy when the ship became trapped in densely packed sea ice off the coast of East Antarctica, leaving him and 71 others stranded 1400 miles away from civilization.
In this gripping memoir, Turney recalls the terror of being trapped for 10 days with his wife, children, and dozens of other crew members. "A classic adventure tale of a fight for survival...Brings a chill to the spine" (Herald Sun).
If you love chilling thrillers...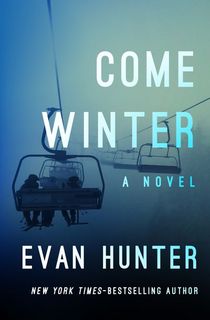 Come Winter
This sequel to (spoilers ahead!) is chilling in more ways than one. After Sandy, David and Peter committed a horrific crime while on vacation with their families, they're bound together for life. Now, days before Christmas, the trio is in their early twenties and spending the holidays with one another in an exclusive ski resort. But an interloper is determined to find her way into their circle and tear them apart, setting the stage for "an unforgettable exploration into the nature of evil" (Burlington Free Press).
If you identify with Ebenezer Scrooge...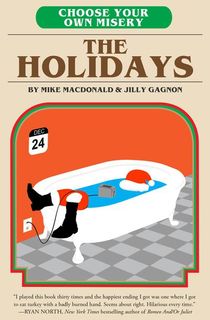 Choose Your Own Misery: The Holidays
If you thought the Grinch who stole Christmas had a point, this is the book for you. Created by two alumni of satire news site , this cleverly crafted ode to Choose Your Own Adventure books is ideal for anyone who would rather avoid others around the holidays (or any time).
Try your best to avoid Christmas completely, but watch out—you'll probably end up tagging along to your sister's boyfriend's family celebration. "An ideal choice for holiday haters and readers who enjoy David Sedaris's hysterically funny take, " (Library Journal).
If you love Christmas movies...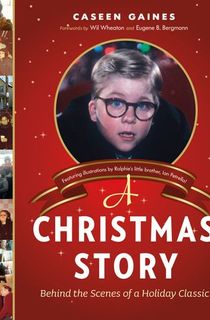 A Christmas Story
For some of us, it doesn't really feel like the holidays are here until the 24-hour marathon of A Christmas Story has begun. And for those people, there's no better Christmas book than this behind-the-scenes look at the making of the classic film. According to Parade, it's "the definitive book about Bob Clark's 1983 classic holiday film. Filled with untold stories, unreleased photographs, and much more."
If you like short stories...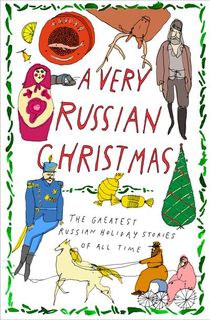 A Very Russian Christmas
Fans of shorts stories will love this collection of Russian Christmas tales from some of the country's greatest authors from the nineteenth and twentieth centuries. Read inspiring fable-like tales from Tolstoy; poignant stories from Dostoevsky; carefully crafted words from Chekhov; a surprisingly sweet story from Klaudia Lukashevitch; incredible anecdotes from Mikhail Zoschechenko, who remembers celebrating Christmas in Russia when it was illegal, and many more classic Russian works.
Featured photo: Emma Matthews Digital Content Production / Unsplash