As readers, we always wish we could get to know legendary writers on a more personal level. And while they're sadly unavailable for afternoon chats, we can learn about their childhoods and love lives, their failures and successes, through their biographies. If done well, these books can begin to feel like private conversations—a one-on-one in which you're the confidante, and the subject slowly reveals everything about his or herself.
The following writer biographies do exactly that. Carefully researched and filled with fascinating anecdotes, they're windows into the souls of some of the world's most renowned novelists—from Ernest Hemingway to the Brontë sisters.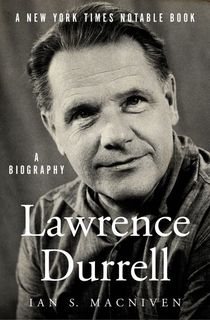 Lawrence Durrell
Lawrence Durrell was a world traveler, political commentator, and prolific writer of many beloved books. To do him justice, biographer Ian MacNiven traveled over a period of twenty years from India to California, interviewing hundreds of individuals and visiting all but one of the many places Durrell lived.
The result is an intimate portrait of a literary titan that was awarded a prize by the French city of Antibes for the year's best study on Durrell. Not convinced yet? Read an excerpt of this biography here.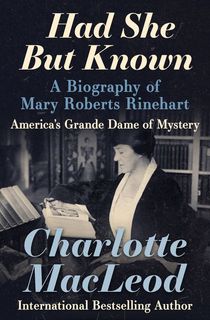 Had She But Known
Mary Roberts Rinehart was the American incarnation of Agatha Christie—though time hasn't been quite so kind to her legacy. Still, her contributions to the mystery genre cannot be overstated: Her novels The Door and The Circular Staircase introduced "the butler did it" trope and a new school of mystery writing, respectively.
Charlotte Macleod, a whodunit master in her own right, pays tribute to Rineheart in Had She But Known, recounting the author's life and accomplishments—including her role in the creation of Bob Kane's Batman.
Related: How Mary Roberts Rinehart Got Her Start—and Invented a New Kind of Mystery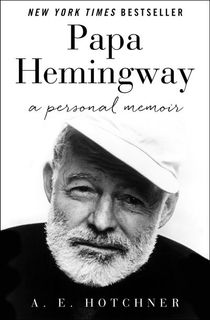 Papa Hemingway
For fourteen years, A.E. Hotchner and one of his closest friends travelled the world together. To Hotchner, that friend was named "Papa," but to the rest of the world he was Ernest Hemingway. During their outings, Hemingway would divulge his private thoughts, feelings, and personal memories—including his encounters with literary greats and his wild adventures in Pamplona. Hotchner shares these anecdotes and musings in this memoir-slash-biography, giving readers a glimpse inside the mind of one of the most preeminent writers of the 20th century.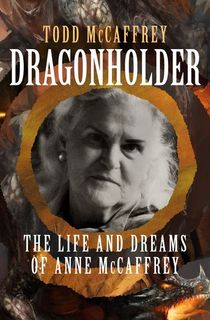 Dragonholder
While sci-fi and fantasy readers associate Anne McCaffrey with the Dragonriders of Pern series, her son knows she was so much more than that. He tells her story in Dragonholder, an intimate biography that explores everything from her childhood and alleged "Second Sight" to how she coped with the tension between mothering and writing in the 1960s. It was this collection of experiences that set her down the path to the trailblazing success of The White Dragon, the first female-authored science fiction and fantasy book to hit the New York Times bestseller list. Overall, Todd's book is a must-read for SF/F readers and McCaffrey's fans—written by her biggest fan of all.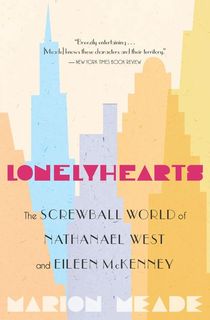 Lonelyhearts
Best known for Miss Lonelyhearts and The Day of the Locust (both of which became successful films), Nathanael West was a deeply cynical man who found inspiration in the writings of Oscar Wilde. His wife, Eileen McKennedy, was even more admired during her lifetime—the unassuming Midwestern girl who became the heroine of My Sister Eileen ("the demure Sex and the City of its time," according to The New York Times).
Together, they flitted between Hollywood and literary social circles, schmoozing with the brightest and most famous until their deaths in 1940. Marion Meade's dual biography, Lonelyhearts, covers every ounce of glamour, comedy, and tragedy.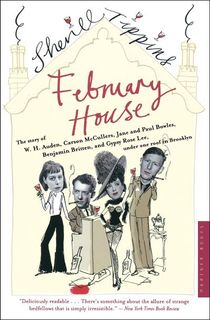 February House
From 1940 to 1941, an eclectic group of young writers shared a home in Brooklyn Heights. Though it was essentially a nonstop banger, the arrangement produced some of the most iconic books by Carson McCullers, Gypsy Rose Lee, and W.H. Auden—all of whom were residents.
Sherill Tippins' biography is an invitation inside their Middagh Street home, as it details all the dramas and literary successes that occurred under its roof.
Related: 5 Must-Read Carson McCullers Books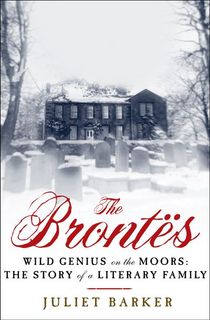 The Brontës
The lives of one of the most famous literary families are shrouded in myth: Was Reverend Brontë truly as cruel as people say, and was the brother a total drunk? Most of all: Is there any truth to the stereotypes surrounding Emily, Anne, and Charlotte? Author Juliet Barker separates the fact from the fiction in her biography—an eye-opening labor of love that's drawn from the family's personal documents and never-before-shared information.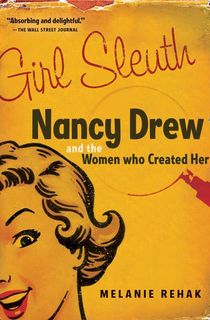 Girl Sleuth
Everyone is familiar with teenage crime-solver Nancy Drew, but few know her real-life origin story. Melanie Rehak's Edgar Award-winning biography rectifies this oversight, shedding light on Nancy's forgotten female creators. Once the seed of an idea in publisher Edward Stratemeyer's mind, the iconic "girl sleuth" was brought to life by his daughter, Harriet, and journalist Mildred Benson, who assumed the pseudonym Carolyn Keene. Like her fictional mystery adventures, Nancy's journey to the page is full of fascinating surprises and turns (she could've been named Stella Strong!) that make for an entertaining read.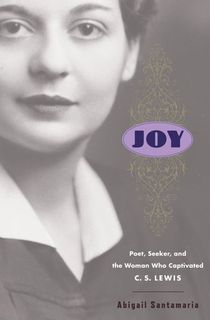 Joy
Joy Davidman's claim to fame is her marriage to C.S. Lewis, but she's more than just a famous wife. A child prodigy, she completed graduate school at just 20-years-old, then wrote several acclaimed poetry collections and novels. Her relationship with The Chronicles of Narnia author began after her divorce from writer William Linsday Gresham—though this second marriage, too, would end prematurely, due to Davidman's fatal illness. Abigail Santamaria's book brings Davidman's story out of the shadows of her husband's legacy, showing how she was his intellectual equal.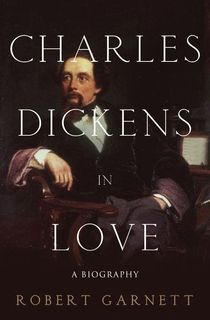 Charles Dickens in Love
Charles Dickens has written some of the most influential books in English literature, and many of these novels were inspired by his greatest loves: Maria Beadnell captured (and broke) his heart as a young man. The loss of his 17-year-old sister-in-law—the inspiration behind Oliver Twist's Rose Maylie—never truly left him. Finally, there was Ellen Ternan, perhaps the love of his life, who was the first person named in his will. Robert Garnett's biography examines these pivotal relationships, painting a unique portrait of the author through the women he loved so dearly.
This post is sponsored by Open Road Media. Thank you for supporting our partners, who make it possible for Early Bird Books to continue publishing the stories you love.