When did beach reads become synonymous with glossy fiction and mass-market paperbacks? Just because you're shedding the extra layers in your clothing doesn't mean you have to do the same with your reading material.
If you like heavyweight reads that challenge your mind and worldview, here's the summer reading list for you.
Dead Wake: The Last Crossing of the Lusitania
A renowned crafter of narrative nonfiction, Erik Larson builds drama and suspense through historical realities and truthful portraits of his subjects. Dead Wake recalls the tragic sinking of luxury ocean liner Lusitania by a German U-boat during WWI, an event that led the U.S. on course to enter the war.
Though this page-turner is rooted in fact and research, it reads more like an A-grade thriller even non-history buffs can get into.
The Books of Ages
From historian Jill Lepore comes an unconventional and critically-acclaimed biography of Benjamin Franklin's sister, Jane.
Relying on rarely accessed material like Jane's letters and family heirlooms, Lepore paints a picture of what it was like to be a woman in the time of Ben Franklin … in fact, not just any woman but his sister—and the ways in which their lives diverged.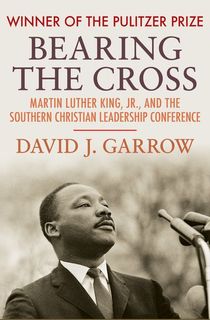 Bearing the Cross
This monumental biography delves into the life of the great American civil rights hero, detailing a portrait of a man beyond his vision and frailties.
Based on extensive research and more than 700 interviews with King's associates and opponents, historian and professor David Garrow traces King's life from his beginning as a young pastor through to his premature death, while giving the readers a glimpse into life behind closed doors.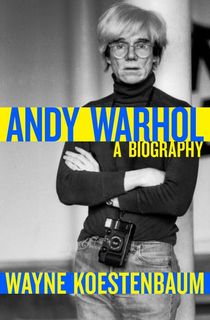 Andy Warhol
A celebrity. A con artist. A visionary. Call him whatever you will; Andy Warhol remains one of the most incendiary figures at the center of American cultural obsession.
Wayne Koestenbaum doesn't just write, he engages with Warhol's life and art through a poetic yet precise inspection of the artist's aesthetic vision, the pain that informs his greatness, and the hidden sublimity of his provocative films.
The Secret History of Wonder Woman
"Suffering Sappho!" Wonder Woman with her indestructible bracelets, red corset, and the Lasso of Truth is inarguably one of the most popular female superheroes, but behind her elaborately coiffed hair lies a fascinating and strange history of the man who created her.
William Moulton Marston was a feminist and psychologist who invented the lie detector test. He was also a polyamorist with a bondage fetish. Delve into the pleasantly weird life of the creator of Marvel's first feminist icon.
The Big Short
For those who loved the Academy Award nominated film, read the book that started it all.
Published in 2011 from the author of Moneyball and The Blind Side, this chronicle of the failure of the big banks benefits from Lewis' character driven reporting makes for a great read no matter your level of interest in the SEC.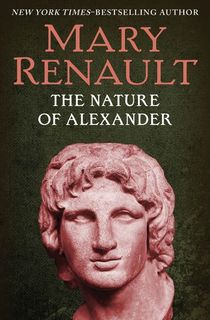 The Nature of Alexander
During his time, Alexander the Great was mentored by Aristotle, defeated the Persian Empire, named more than 70 cities after himself (and one after his horse), and never lost a battle. That is quite an impressive feat, one might say.
In this rendering of his life, Mary Renault's work provides a fresh look at a man whose legend has remained larger than life for more than 2,000 years.
This Changes Everything
The latest book from author and social activist Naomi Klein is a clarion call for us to address one of the most pressing issues of our time–the climate crisis. Many critics are already calling it a required reading, the manifesto for our current environmental movement.
Klein offers an alternative, if not undoubtedly controversial, diagnosis that points to capitalism as the true aggressor of the crisis. She distills the climate discourse into one probable argument: The heavy weather raining on us soon is the least of our problems; it's the unchecked "free market" that holds our environment hostage to its economic interests.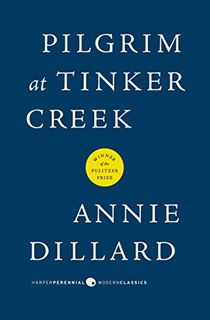 Pilgrim at Tinker Creek
In the spring of 1973, Annie Dillard brought a journal along with her as she explored the area just outside Virginia's Roanoke Valley, where Tinker Creek runs through. It turned into a one-year exploration, as she observed and mused on the stretch of nature surrounding her.
Get lost in Dillard's use of lush imagery throughout her literary journey, as you enjoy the landscape of the beach around you.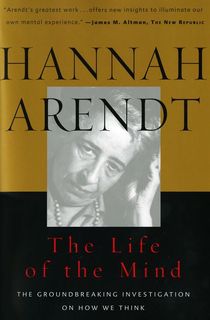 The Life of the Mind
What could be a brainier beach read than a book on how your mind works? Often viewed as historian and philosopher Hannah Arendt's greatest work, this rich analysis is "a passionate, humane intelligence addressing itself to the fundamental problem of how the mind operates" (Newsweek).