Some of history's greatest spy fiction writers—including John le Carré, Ian Fleming, and Graham Greene—were spies themselves, and drew on that experience when writing their famous fictional spy books. But when you read some of the remarkable true stories in the great spy books listed below, you may begin to wonder if le Carré and his compatriots left the good parts out of their novels. When it comes to spy stories, the truth is often stranger—and even more compelling—than fiction.
Related: Graham Greene Paints a Vivid Portrait of The Quiet American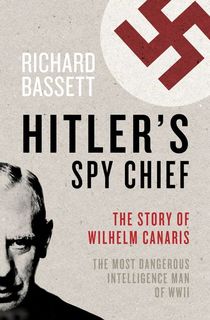 Hitler's Spy Chief
If this book was just about the head of the Abwehr (Nazi Germany's secret service), that would be more than enough intrigue to keep us turning the pages. But Wilhelm Canaris was more than just a high-ranking Nazi spy. He was also a de facto double agent who subverted Hitler's efforts from within—and even plotted to assassinate the infamous Nazi leader.
Related: 10 Books You Won't Believe Are Based on True Stories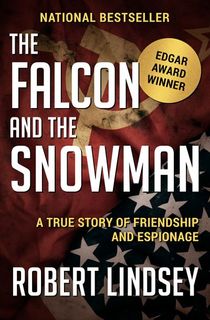 The Falcon and the Snowman
We think of espionage as a highly specialized, professional field. But as modern-day leakers show us, anyone can be a spy. That was true even back in the Cold War, when two unlikely (and, apparently, unpatriotic) friends discovered how easy it was to sell American secrets to the Soviet Union. Lindsey's spy book follows their story of amateur espionage in all of its strange, drug-addled glory.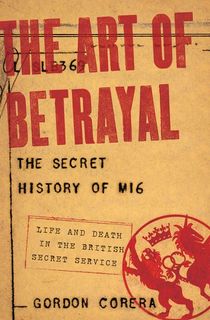 The Art of Betrayal
MI6 is one of the world's most famous spy agencies. It has employed real-life spies like John Le Carré and, in the world of fiction, it gave James Bond his license to kill. Corera's book is the indispensable history of the organization, and it does a fantastic job examining how things have changed from the shoot-from-the-hip early days through Cold War paranoia and modern-day tech surveillance.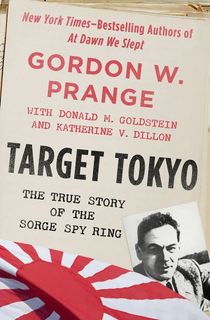 Target Tokyo
Richard Sorge is one of the most important spies you've never heard of. Sorge spent the 1930s disguised as a Nazi journalist, but he really worked for Moscow. He ran a spy ring from the German embassy in Tokyo, all while keeping a high profile as a hard-partying man about town. The authors of this book bring Sorge's story back to life and show how this bold spy–who worked under his real name–managed to evade capture for years while doing serious harm to the Axis war effort.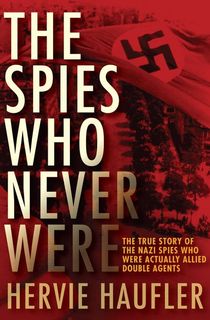 The Spies Who Never Were
The Spies Who Never Were is the remarkable story of Nazi Germany's spy network in Britain. Germany's secret service placed spies all over Britain after the fall of France, but it was the British who had the last laugh: they captured and turned every single one of the spies, creating a complete network of double agents and disrupting the Nazis' intelligence system from within.
Related: MI6 Recruits a Bumbling Salesman in Our Man in Havana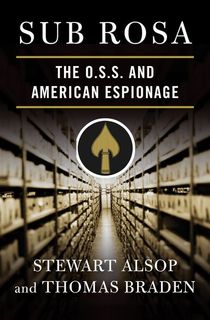 Sub Rosa
This is a thrilling insider's history of the intelligence operation that gave birth to the CIA. The Office of Strategic Services, or OSS, was formed during World War II to coordinate espionage activities in German-occupied nations. Paratroopers Stewart Alsop and Thomas Braden were recruited by legendary U.S. Maj. Gen. William "Wild Bill" Donovan, widely regarded as the founding father of the CIA, to participate in the pivotal activities of the OSS. In Sub Rosa, these remarkable men share their experiences and provide a history of the OSS's extraordinary missions to France, Germany, Casablanca, Burma, and more to gather information and take down the Third Reich.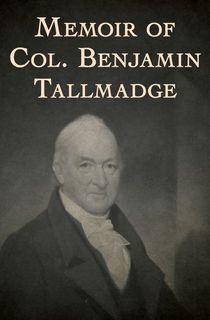 Memoir of Col. Benjamin Tallmadge
There are a lot of great spy books in the history section, but there are remarkably few autobiographies being produced by spies themselves (it's as if they want to keep a low profile–go figure). One exception to the rule is Benjamin Tallmadge's memoir. After the British took New York in the American Revolution, Tallmadge–on General George Washington's orders–infiltrated the city and established a spy ring that helped Washington win the war.
Liar, Temptress, Soldier, Spy
Spies became popular figures in 1960s fiction, but real-life spies have been around far longer than that. Abbott's brilliant book reveals the story of four lesser-known female spies who were involved in the American Civil War. This book has all the intrigue of a Bond novel, but it's also a fresh and fascinating look at a world of espionage that you may not have known existed.
Related: Summer School: 11 Fascinating Nonfiction Books for Teens
A Spy Among Friends
Kim Philby pulled off what was perhaps the greatest betrayal in the history of espionage. While heading Britain's counterintelligence against the Soviet Union during the height of the Cold War, Philby was leaking every valuable piece of information back to Moscow. He even managed to fool his two greatest friends: Nicholas Elliott, a fellow secret agent, and James Jesus Angleton, the head of CIA counterintelligence. Drawing on personal papers and never-before-seen British intelligence files, A Spy Among Friends tells the stunning true story of ultimate betrayal.
The Triple Agent
In 2009, the CIA thought they had the perfect double-agent: a top al-Qaeda operative who had been feeding the CIA information about Osama Bin Laden's terrorist organization. But Humam Khalil al-Balawi was planning something of his own, and when the CIA went to meet him, he detonated a suicide bomb that killed seven CIA operatives. Warrick's book tells the compelling story of how al-Balawi became a terrorist and how he was able to deceive the CIA.
The Winter Fortress
In 1942, the Allies and the Nazis were racing to produce the atomic bomb. Whoever possessed it first would have unthinkable power. To procure the last remaining ingredient, the Nazis turned to Norway, where the Vemork plant produced the heavy water they needed. Based on a trove of top-secret documents and never-before-seen diaries and letters, The Winter Fortress chronicles the perilous Allied mission to the remotest region of Norway to undermine the Nazis' plan.
Related: 7 Alternate History Books
The Billion Dollar Spy
The CIA had attempted for years to recruit Russians and turn them into valuable double agents, to no avail. Then came a singular breakthrough, at the height of the Cold War: Adolf Tolkachev, an engineer in a Soviet military design bureau. Tolkachev handed over tens of thousands of pages of top-secret technology secrets to the U.S. This is a gripping portrait of the man so disillusioned with the Soviet state that he risked everything to turn on his homeland.
Spycraft
When we think of undercover operations, we sometimes think of exploding alarm clocks, invisible ink, and ejector seats. Some of this is Hollywood magic, of course, but secret technology has played a key role in espionage for generations. In this fascinating spy book, the authors take a deep dive into the history of the CIA's secret technology, which over the years has helped American operatives fight everything from the Cold War to the War on Terror.
Agent Zigzag
Agent Zigzag is a pretty wonderful nickname, but the story of Eddie Chapman's spy career is even cooler than that. Chapman, released from an English prison, signed up to spy for the Germans—but he soon surrendered and was turned by British counterintelligence agency MI5. Chapman's story is wilder than any pulp spy novel, and Macintyre does a brilliant job of bringing it to life.
Blind Man's Bluff
Spy work isn't all cocktail parties and midnight dead drops. A great deal of espionage happens beneath the surface of the ocean, where brave spies tap underwater cables and steal enemy secrets. This is the definitive book on a lesser-known but essential aspect of American espionage operations.
Strangers on a Bridge
Rudolf Ivanovich Abel was the leader of Soviet espionage efforts in the United States when he was caught by American counterintelligence. But in America, everyone deserves a fair trial, so Abel was provided with a talented and dedicated attorney named James B. Donovan. Ultimately, Donovan protected his client—and negotiated the release of an American U2 plot, Francis Gary Powers, from the Soviets. If this story sounds familiar, it may be because this 1950s spy classic was adapted for the big screen as the acclaimed Tom Hanks movie Bridge of Spies.
This post is sponsored by Open Road Media. Thank you for supporting our partners, who make it possible for Early Bird Books to continue publishing the book stories you love.
Keep Reading: The Best Nonfiction Books of All Time