What is your book club reading this winter? Whether your group closed out 2022 on a high note or you're just joining a new book club in order to facilitate that resolution to read more in the new year, it's time to start picking out the books you'll be reading and discussing throughout the cold winter months.
Fortunately, we've selected some of the best reads for book clubs this winter, all waiting for your group to gather at the coffee shop, library, or your living room to talk them over…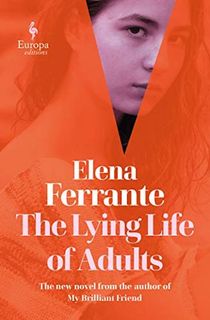 The Lying Life of Adults
The latest from acclaimed author Elena Ferrante, who Time magazine once named one of their 100 most influential people, ELLE Magazine hailed The Lying Life of Adults as "the literary event of the year" when it was published in 2020.
Now a hit Netflix series, this international bestseller about coming of age in Naples is a stunning reminder of the author's power and complexity, and it's sure to give your book club plenty to talk about. Named one of the best books of the year by The Washington Post, NPR, O, The Oprah Magazine, Kirkus Reviews, and many more, this potent book set in a divided Naples will sweep you off your feet and keep you reading long into the night.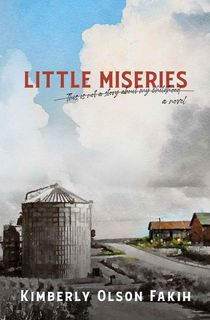 Little Miseries
Subtitled "This is Not a Story About My Childhood," Little Miseries is a story about growing up in Minnesota in the '60s and '70s, a Midwestern Gothic about tragedies both large and small, about the things that grown-ups say (and don't say) to and around their children, and about the ways children absorb far more of what's going on around them than we probably ever realize, even and especially when they don't yet have the tools to fully process it.
All these things come together in an unforgettable book that deals in both domestic drama and bloody crime – and the places where both overlap.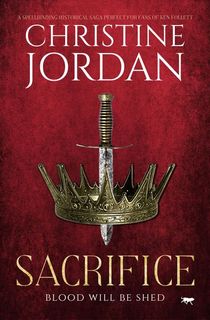 Sacrifice
The first book in Christine Jordan's Hebraica Trilogy, Sacrifice introduces readers who love historical sagas to Zev and Arlette. Zev is the son of a butcher in 12th century England. He loves Arlette, but she is already betrothed to someone else.
However, a murder that is blamed on the local Jewish population leads Arlette into danger, and the love Zev feels for her may be the only thing that can help save her as events are manipulated to drive a wedge between the Christian and Jewish inhabitants of the region.
Based on actual history, this "spellbinding" saga has been called perfect for fans of Ken Follett or Game of Thrones.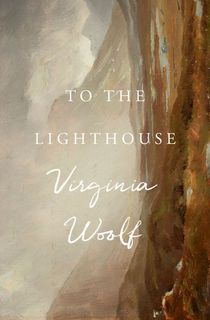 To the Lighthouse
Not every book that's perfect for your book club selections must be recent. Classics, after all, are classic for a reason. To the Lighthouse was originally published in 1927, but this thoughtful and introspective novel has been named one of the 100 best English-language novels of the century by both the Modern Library and Time magazine.
Following one family's stay in a summer house on the Isle of Skye in the early 20th century, Virginia Woolf's timeless classic shows that the quotidian joys and tragedies of everyday life are as real as the larger stuff of melodrama – and as timeless as the book itself.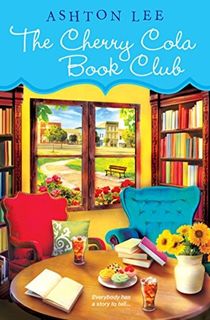 The Cherry Cola Book Club
What could be better for a book club to read than a book about a book club? Of course, the first volume in Ashton Lee's Cherry Cola Book Club series is about much more than just a book club.
Filled with charm, warmth, and Southern wit, this tale of a small library in Cherico, Mississippi – and one local librarian's struggle to keep the doors open – is an unforgettable story about community, friendship, and the enduring power of literature in our lives. And once you finish, you won't have to abandon your new friends in the Cherry Cola Book Club, since there's several more books waiting in the series…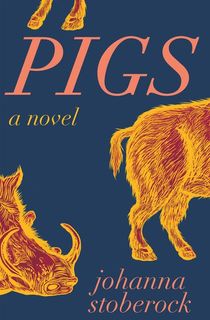 Pigs
There's a lot going on behind the relatively unassuming cover of Johanna Stoberock's novel. "Unlike anything else you've read this year" (Seattle Review of Books), Pigs tells the story of four children who live on an island where all the world's garbage eventually arrives. There, they sort it and feed it to the pigs. However, when a fifth child washes up in a barrel, everything begins to change.
"Stoberock explores the toll on the planet of everything we casually throw away and an economic system that suppresses the hopes, dreams, and desires of so many," (Booklist) in this complex and deeply allegorical book that is sure to give your book club so much to discuss.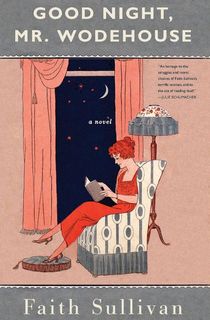 Good Night, Mr. Wodehouse
You don't have to take our word for this one. Even Publishers Weekly called it an "inspiring novel, which should find its way onto the reading lists of book clubs." Centered on the newly widowed Nell Stillman, the book takes place in Sullivan's invented town of Harvester, Minnesota, exploring "small-town life through the eyes of an intelligent, generous narrator who fights off gossip, pettiness, and tragedy with compassion, perseverance, and forgiveness" (Minneapolis Star-Tribune).
As much a book about the transformative power of reading as it is about a strong and independent woman, Good Night, Mr. Wodehouse is a perfect entry point into this author's "inviting world" (Wall Street Journal).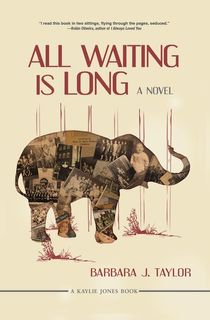 All Waiting Is Long
Picking up sixteen years after the close of her celebrated debut novel, Barbara Taylor's All Waiting is Long follows the Morgan sisters, Lily and Violet, as they "navigate the adversities of their reality on a sea rough with the unrealistic expectations of well-intended idealists both religious and secular" in this "thought-provoking book club discussion cornucopia" that is "saturated with the 1930s milieu" (Booklist).
Against a backdrop of eugenicist thought and the mores of a bygone era, this "suspenseful and intricate" (Publishers Weekly) novel tells an unforgettable story about sisterhood and family in a changing world.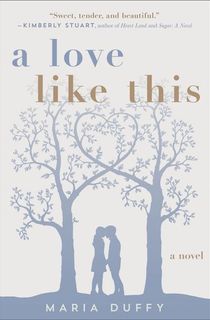 A Love Like This
The Irish Examiner has called bestselling author Maria Duffy "fresh, zany, and, at times, laugh out loud funny." A Love Like This is a great place to see what all the fuss is about.
Chronicling the lives of two very different people who are born on the same day, in the same hospital, and are destined to connect one day in an enduring love, "a touch of mystery and some beautifully rendered explorations of human connection" mark this "thoughtful" (Publishers Weekly) novel of romance and tragedy, fate and determination.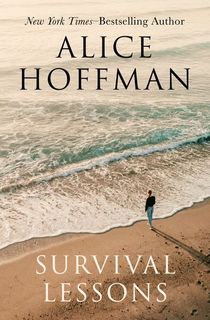 Survival Lessons
Let's face it, the last few years have been tough for just about all of us. So, what better time than now for your book club to pick up Alice Hoffman's Survival Lessons, a book she wrote to, in her own words, "remind myself of the beauty of life, something that's all too easy to overlook during the crisis of illness or loss."
That's something we could probably all use a little of right now, and this book by one of America's best-loved writers may just be the antidote to the current moment that your book club needs.