The best children's books stay alive in our minds long after we've graduated to more mature genres. Many of them also live on in movies and television shows—Winnie-the-Pooh being a prime example. Since A.A. Milne first introduced the series in 1926, young readers have fallen in love with the fictional teddy and his group of funny, furry friends.
The 2018 release of Christopher Robin—the live-action adaptation starring Ewan McGregor—has reminded us that our love for Pooh & Co. has outlasted our childhoods and carried over into our adult years. Below, you'll find eleven other children's books that bring us back to the days of bedroom stories featuring Pooh Bear and his pals in the Hundred Acre Wood.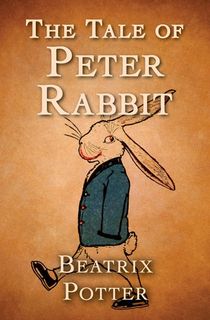 The Tale of Peter Rabbit
One of the best-selling books of all time, The Tale of Peter Rabbit was originally written for a five-year-old boy named Noel Moore. But Beatrix Potter's idle project eventually became a literary sensation, once it made its way to a publisher's desk in 1902 (a journey that was jump-started by Noel's supportive mother). More than that, Potter made the revolutionary decision to capitalize on the story's popularity through merchandising. Her strategy was a huge success: We can confirm that we once owned Peter Rabbit-themed tea sets, stuffed animals, and games. The book was also adapted into a film starring James Corden, Sam Neill, and Margot Robbie.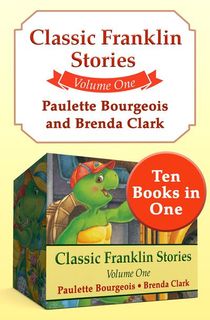 Classic Franklin Stories Volume One
For decades, Franklin the Turtle has helped children comes out of their shells. He's been around since the mid-1980s, encouraging young readers to take on life's many challenges—from going to school to making new friends—despite their fears. Thanks to him, we could bravely overcome our childhood obstacles and be more prepared for the larger ones ahead.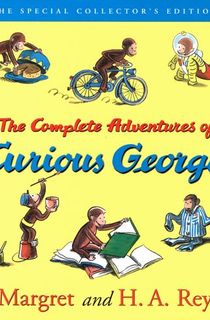 The Complete Adventures of Curious George
In 1941, Curious George entered the literary scene as "a good little monkey" who was "always very curious." That curiosity tends to get him in quite a bit of trouble—though the Man in the Yellow Hat is always there to rescue him. This seven-book collection follows George's adorable antics after he arrives at a big-city zoo and finds a home with his human companion.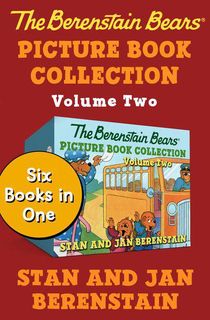 The Berenstain Bears Picture Book Collection Volume Two
The Berenstain Bears is a series that has touched generations of little readers—almost six, to be exact. For nearly 60 years, Papa Bear, Mama Bear, and their brood of little grizzlies have been teaching children important life lessons—without squandering the fun. This collection features six Berenstain picture books, including holiday-themed tales, a back-to-school story, and more.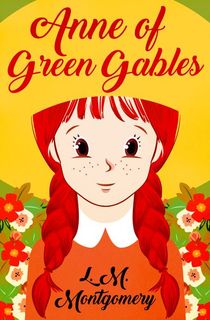 Anne of Green Gables
Marilla and Matthew Cuthbert thought they'd adopted an orphan boy, so imagine their surprise when the red-haired Anne Shirley shows up at their door. Though she isn't exactly what they wanted, the precocious and imaginative eleven-year-old soon charms her way into their hearts and home. L.M. Montgomery's series spans Anne's entire life, includes 17 books, and has inspired countless adaptations—even a Japanese anime series.
It's hard to sum up Anne's impact on readers, both young and old, but few other heroines have been such a long-standing role model. In fact, we still want to be her.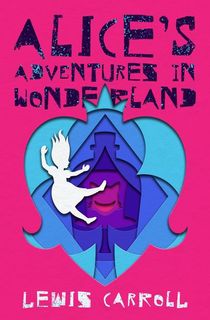 Alice's Adventures in Wonderland
Seven-year-old Alice is shocked to find a coat-wearing, pocket watch-holding rabbit. Curious, she follows him to his rabbit hole—and well, the rest is history. The book is now a treasured classic whose characters have become major cultural touchpoints: We smile "like a Cheshire cat" and are "mad as a hatter"—all thanks to the brilliant mind of Lewis Carroll. From creative retellings to big screen adaptations, we love the story of Alice's adventures in whatever form it's told.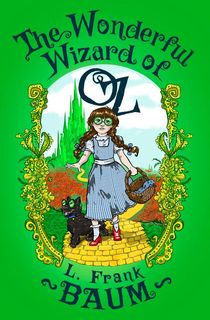 The Wonderful Wizard of Oz
In Baum's classic tale, a twister whisks Dorothy Gale off to the magical land of Oz. Per the suggestion of the Good Witch, she travels a yellow brick road to find the Wizard, whose powers can send her back to Kansas. Of course, she encounters an eclectic group of misfits—and the Wicked Witch of the West—along the way. We probably spent as many days reading Baum's original tale as we watched it onscreen (and spent just as many Halloweens wearing sparkly slippers).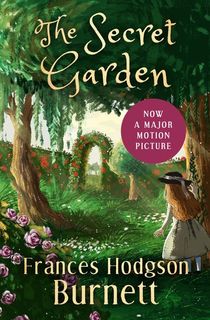 The Secret Garden
When Mary is the only Lennox to survive a cholera outbreak, she's sent to live with her wealthy but emotionally distant uncle. At first, she's miserable—though the discovery of a beautiful garden soon lifts her spirits. They soar even higher when she befriends 12-year-old Colin, her long-lost and disabled cousin. Through their love, friendship, and the unique magic of the garden, Colin eventually regains full use of his legs.
A Bear Called Paddington
Another beloved bear like Pooh, Paddington made his debut in this 1958 classic before starring in his own book series, TV shows, and movies. We first meet him when he arrives in London from Peru, a note clipped to his coat (Michael Bond's nod to World War II child refugees). After finding him, the Brown family gives him a new home—and begins the wildest adventure of their lives. Nowadays, Bond's troublemaking but well-meaning teddy is a staple of British kids lit.
The Lion, the Witch and the Wardrobe
The book that kicked off Lewis' bestselling fantasy series, The Lion, The Witch and The Wardrobe offered our first tour of a magical world found in the most unexpected of places. When the youngest Pevensie sibling, Lucy, climbs through an old wardrobe, she enters Narnia—a land populated by amazing creatures and an evil queen. Decades after its publication, Lewis' hidden universe of war, witches, and talking animals still enthralls audiences around the globe.
The BFG
The BFG—the "big friendly giant," that is—isn't like others of his kind. He doesn't want to crush tiny humans and eat them for dinner. Instead, he wants to befriend them! Roald Dahl arguably has written more nostalgic books than any other author, but his story of a kind-hearted, misunderstood giant—and his friendship with a young orphan girl—has an extra special place on our shelf.