What does it mean for a book to be cool? It's a tough term to define, but sometimes you just know it when you see it. Sometimes, a writer's reputation precedes them, or the novel was the subject of controversy and drama that couldn't help but make it seem more alluring as a result.
Others shook up the literary world at their time or have evolved into terrifyingly prescient reads. However you define it, we have chosen ten extremely cool books that everyone should have on their bookshelves.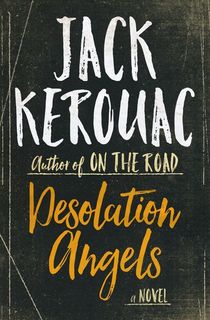 Desolation Angels
Jack Kerouac defined the Beat Generation, the ever-so-cool young rebellious writers of America's post-war era who rejected traditional storytelling in favor of boundary pushing ideas and radical experimentation with the written word. Written while Kerouac's much more famous novel On the Road was in the process of publication, 1965's Desolation Angels centers on a fictionalized version of the author named Jack Duluoz as he hitch-hikes his way across the world.
Related: 16 Relatable Jack Kerouac Quotes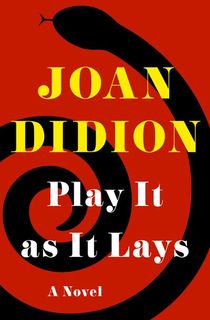 Play It as It Lays
Few writers have defined cool as much as Joan Didion. Her New Journalism approach to the counterculture of the '60s, from The Doors to the Manson murders to San Francisco hippies, helped to shape our understanding of the times. While it's her essays that have continued to capture the public imagination, Didion's novels shouldn't be overlooked.
1970's Play It as It Lays is one of the definitive Hollywood books of the era, a clinical yet scathing indictment of the growing selfishness and nihilism of the era. Told in fragments, the book explores the life of Maria, a former actress and Hollywood wife dealing with a mental breakdown, separation from her daughter, a suicidal best friend, and the surreal madness of California.
Eve's Hollywood
In 1970s Hollywood, there was no cooler woman than Eve Babitz. The writer, artist, muse, party girl, and critic was something of a local legend. She was photographed nude with Marcel Duchamp. She designed album covers for iconic rock bands. She dated men like Jim Morrison, Harrison Ford, and Ed Ruscha.
Eve's Hollywood, her effortlessly chic first book, was rediscovered in the late 2010s and instantly became a cult classic, thanks to her loving and outrageous depiction of L.A. Where writers like Didion saw the city as a desolate wasteland, Babitz saw it as a seductive land of potential and delectable pleasures. You will too once you read Eve's Hollywood.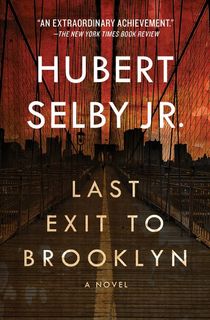 Last Exit to Brooklyn
Hubert Selby Jr., author of Requiem for a Dream, was never one to shy away from taboo topics. Last Exit to Brooklyn takes a wholly uncompromising look at the lower-class New York of the '50s, defined by drug use, violence, rape, sex work, and alcoholism.
Upon release, poet Allen Ginsberg declared that the novel would "explode like a rusty hellish bombshell over America and still be eagerly read in a hundred years." It certainly caused some controversy, with the book being put on trial in the U.K. for obscenity, where it was found guilty after the judge said that women "might be embarrassed at having to read a book which dealt with homosexuality, prostitution, drug-taking and sexual perversion."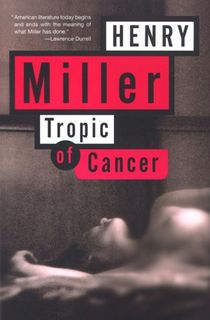 Tropic of Cancer
Now hailed as an American classic, Tropic of Cancer, Henry Miller's most famous novel, was initially banned for 27 years due to what was seen as obscene content. It took a historic court ruling against the country's archaic ideas of censorship to see it earn a release.
This mixture of memoir and fiction is indeed extremely graphic, but Miller is unapologetically honest about the human experience, especially as it pertains to that ever-tricky topic of sexuality. Norman Mailer declared it to be "one of the ten or twenty great novels of our century." Read it and see what all the fuss is about!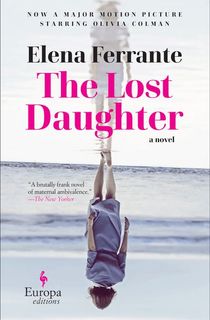 The Lost Daughter
The mysterious Italian author Elena Ferrante continues to enthrall readers with her perceptive and often discomfiting examinations of womanhood and its smothering expectations. While her Neapolitan quartet is her most famous work, her standalone novels are also worth your time.
The Lost Daughter follows Leda, a middle-aged divorcée who latches onto a young family during her holiday, all while looking back on her days as a young mother and her dissatisfaction with parenthood. This novel is dark and often tough to read in its raw honesty on issues that many women feel ashamed to admit out loud, but therein lies its genius. Catch up on the book before the new film adaptation, directed by Maggie Gyllenhaal, drops on Netflix.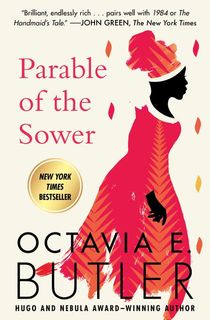 Parable of the Sower
Some sci-fi and dystopian novels have a habit of being annoyingly right about our future, but few are as terrifyingly prescient as Octavia E. Butler's Earthseed duology. In the no-longer-so-distant future of 2025, American society has broken down thanks to climate change, economic crashes, and radical political shifts.
The wealthy live in walled-off communities in California, safe from the horrors of the outside world, but not for long. The new President is promising to "make America great again" and Lauren Olamina and her family are trying to survive chronic water shortages. It all sounds a touch too familiar, right? Butler remains one of the most crucial and invigorating voices in sci-fi, and Parable of the Sower is a must-read, even—or especially—as it feels uncomfortably urgent.
Related: 11 Powerful, Essential Books Like Octavia Butler's Parable of the Sower
Inherent Vice
Thomas Pynchon's reputation precedes him. The notoriously private award-winning author's work is often dizzyingly complex, but Inherent Vice is a remarkably accessible read that's also funny as hell. Doc Sportello is a perpetually stoned private eye in California in the dying era of hippies and free love. His ex old-lady Shasta Fay asks him to investigate her new boyfriend, but when she disappears, he falls into a conspiracy involving Nazi bikers, coke-addled dentists, secretive gangsters, maritime law, and policemen who just want to be actors.
Has Doc uncovered a major corruption scandal or have the drugs gotten to his already troubled brain? Imagine if Robert Marlowe was mashed up with Cheech and Chong and you're halfway there with Inherent Vice, which was also turned into a brilliant comedy by Paul Thomas Anderson.
Just Kids
Patti Smith is an undisputed musical legend, a singer and songwriter whose work defined the burgeoning New York City punk movement of the mid-1970s. But before she was fronting the Patti Smith Group and releasing some of the greatest albums ever recorded, she was a starving artist new to the city who had an intense friendship with the photographer Robert Mapplethorpe.
Just Kids is the memoir of Smith's time with Mapplethorpe, from their first meeting to their respective artistic rises and Mapplethorpe's death from AIDS. It should surprise nobody that Smith's prose is as lyrical and beautifully moving as her song-writing, earning this memoir a National Book Award. Even if you're not a fan of her music, Just Kids is a must read.
The Outsiders
Written by Susan Hinton when she was still a high school student, 1967's The Outsiders is widely credited as creating what we would later come to know as the YA genre. The book details the war between two rival gangs in Tulsa during the '60s: the working class "greasers" and the wealthier "Socs," with narrator Ponyboy Curtis struggling to decipher what's right and what's wrong amid this turmoil.
Over 50 years since its publication, The Outsiders is still a beloved book, one that remains frequently challenged and outright banned in American schools because of its depiction of violence, underage drinking, and swearing. Francis Ford Coppola even adapted it into a wonderful coming-of-age drama that starred a few up-and-coming stars like Rob Lowe, Matt Dillon, and Tom Cruise.