It's simple to write off popular writers as overrated, or overexposed, or another example of how the middlebrow rises to the top. Hype is tough to ignore and easy to be put off by. But some writers are popular for a reason, whether it's with millions of sold books or shelves full of awards.
Believe it or not, it's possible to be popular and good, and we've got eight examples that prove it.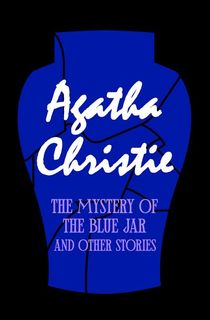 The Mystery of the Blue Jar
According to Guinness World Records, Agatha Christie is the best-selling fiction author of all time. Her novels have reportedly sold a staggering two billion copies worldwide, and for good reason. Her detective stories, often featuring Hercule Poirot and Miss Marple, are iconic examples of the genre that have influenced basically every crime writer of the past century.
It could easily be argued that, without Agatha Christie, the whodunit wouldn't exist. As with all authors this prolific, picking a starting point is hard, but you can't go wrong with her short story collections that offer bite-sized mysteries.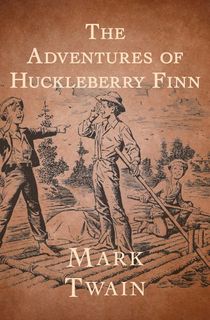 The Adventures of Huckleberry Finn
William Faulkner called him "the father of American literature." He's widely considered to be the greatest humorist in American literary history. He's the bane of many high school students. He's also, to this day, one of the most banned and challenged authors in American schools. Mark Twain's reputation greatly precedes him, and 1884's Adventures of Huckleberry Finn is frequently referred to as one of the all-time great American novels.
The story of a naive young boy fleeing abuse and befriending an enslaved man on the run named Jim is still heavily debated by academics to this day. Some see it as the era's most scathing satire of racism while others feel its use of racial stereotypes negate its earnest intentions. Wherever you stand on the issue, it's a work that is indelibly part of American literary history.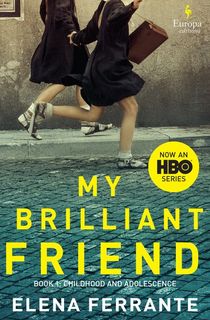 My Brilliant Friend
The identity of the beloved Italian author Elena Ferrante is one of modern literature's great mysteries. Little is known about her life or inspirations, although plenty of people have spent a long time trying to figure out who she really is. That doesn't seem to matter though. Not when the work speaks for itself, and it does that so effortlessly well.
Her four volume saga known as the Neapolitan Novels follows two women born in Naples in 1944, tracing their complicated friendship well into their adulthood. Describing the series, which kicks off with My Brilliant Friend, just doesn't do Ferrante justice. Her writing is so keenly perceptive, so raw and honest about the perils of womanhood, that it ends up being enthralling to read, almost addictive.
The Stand
What is there to say about Stephen King that hasn't been repeated by millions of his fans over the past fifty years? His books have sold more than 350 million copies and are omnipresent in modern pop culture. Nobody has done more for horror of the past century than King, who has the sales and awards to back it up. Picking but one King novel is impossible, but for our money, 1978's The Stand is his masterpiece, and the greatest representation of what King can do at the height of his powers that nobody else can.
The ultimate battle between good and evil wages after a deadly pandemic wipes out 99% of the world's population. The survivors must choose which side of the war they are on but the stakes are higher than even that grand declaration can describe.
The Witness
Dismiss Nora Roberts at your peril. The supreme queen of romance is one of the most prolific and best-selling authors of the past few decades. She has more than 200 books to her name, and that doesn't even count the 50+ books in her Eve Dallas crime saga written under the name J.D. Robb. Her storytelling is sturdy, endlessly appealing, and pure catnip for those who love romance of all kinds.
It can be daunting to pick just one of her books, but we've gone with The Witness, a prime example of her romantic suspense prowess and the perfect example of a starter book for those new to her work. Abigail has spent over a decade running from her dark past, living on the outskirts of a small town in the Ozarks surrounded by the most sophisticated security systems money can buy. Her reclusive life intrigues Brooks Gleason, the local police chief, and he finds herself drawn to her as her past catches up with her in dangerous ways.
Interview with the Vampire
It's tough to overstate how wildly influential Anne Rice's work is to the vampire genre. Without her long-running Vampire Chronicles series, our favorite creatures of the night would be very different indeed. Rice, who has sold over 150 million books, managed to reshape the bloodsucking monsters into deeply emotional and romantic beings, ones whose stories span centuries.
Her first novel, 1976's Interview with the Vampire, paved the way for what was to come. It's a popular book that more than lives up to its hype, beautifully written and almost hypnotic with its prose, telling the story of the tortured Louis de Point du Lac, a vampire who has forever struggled with his loss of humanity and thirst for blood.
Related: 8 Scariest Vampires in Literature
White Teeth
While still studying at Cambridge University, Zadie Smith was already making a name for herself as a writer to watch. Her debut novel, White Teeth, was published amid a flurry of hype, having been bought by its publisher before she'd even finished writing it. It became an immediate bestseller and multi-award winner before being adapted into a TV series.
That kind of gargantuan hype is tough to live up to, but Smith did it and she remains one of Britain's most celebrated authors. Time Magazine included the novel, which tells the story of two wartime friends and Britain's relationship with immigrants from the Commonwealth, in its list of the 100 Best English-language Novels from 1923 to 2005. And for what it's worth, we included the novel on our list of the best books of the 21st century.
His Dark Materials
In the UK, Philip Pullman is considered an undisputed legend of young adult fiction thanks to his densely layered and sophisticated tales of adventure, philosophy, and boundary-pushing ideas. The His Dark Materials trilogy, which is made up of Northern Lights (or The Golden Compass in the U.S.), The Subtle Knife, and The Amber Spyglass, remains revolutionary.
Set in an alternate world where all humans have daemons, the plucky young Lyra Belacqua comes of age as she discovers an epic battle beyond the heavens involving man's desire to take on the powers of God himself. Considered controversial and anti-Christian by some, Pullman's work has remained beloved by generations of readers young and old alike.