No one wrote a thriller like Tom Clancy. He first became famous with The Hunt for Red October and then Patriot Games, both of which featured Clancy's trademark character, Jack Ryan. The "Ryanverse" is so popular that Alec Baldwin, Harrison Ford, Ben Affleck and Chris Pine have all played the cunning Marine/CIA Agent/President on the big screen, and now John Krasinski is starring as Jack Ryan on a television series with the same name.
If you love Tom Clancy and are looking for even more thrillers like his, take a spin through the list below. From gunmen to secret agents to more than one president's life at stake, this list covers it all.
Related: 7 Action-Packed Suspense Books That'll Frighten and Thrill You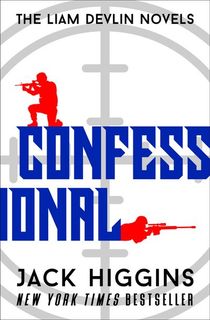 Confessional
From the author Tom Clancy called "the master" comes Confessional, a thriller about Irish gunman Liam Devlin. Devlin has been asked by British Intelligence to take out Cuchulain, a KGB-trained assassin who has been terrorizing Northern Ireland for more than 20 years. If Devlin fails, Cuchulain may succeed in killing his most shocking target yet: the pope.
Related: Jack Higgins's Most Famous Thrillers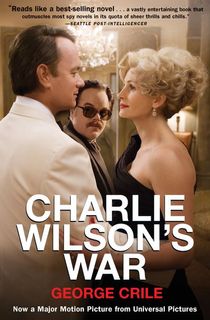 Charlie Wilson's War
Though it reads like a novel—and is captivating enough to have been turned into a movie starring Tom Hanks in 2007—this story is completely true. In the early 1980s, congressman Charlie Wilson and CIA operative Gust Avrakatos bent a lot of rules to pull off one of the most successful covert operations in American history. By getting money and weapons into the right hands, the men played a key role in helping Afghan "freedom fighters" resist the Soviet invaders.
Related: 15 Nonfiction Spy Books More Thrilling Than John le Carré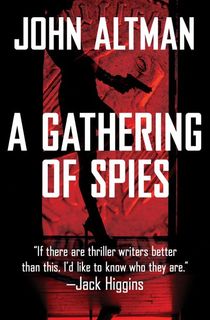 A Gathering of Spies
Undercover agent Katarina Heinrich is the stuff American nightmares are made of in this WWII thriller. After spending years married to a Princeton scientist and hiding in plain sight, Heinrich has finally gathered the atomic bomb intel she needs to return to Germany and tilt the odds in their favor. Enter Professor Harry Winterbotham, an MI5 agent who has been tapped by the Allies to stop Heinrich before she can fulfill her mission.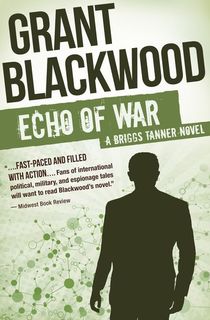 Echo of War
Any true fan of Tom Clancy is likely familiar with Grant Blackwood as the author of two books in the Jack Ryan, Jr. series, including 2016's best-selling Duty and Honor. Blackwood brings the same fast-paced action in Echo of War. CIA Agent Briggs Tanner is tasked with going to the Alps to rescue the former CIA director's wife, who has been kidnapped by bioterrorists hoping to get their hands on a deadly biological weapon.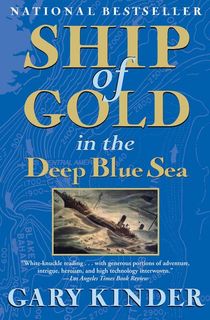 Ship of Gold in the Deep Blue Sea
Described as "Titanic meets Tom Clancy technology" by People, this true tale tells the story of the 1875 wreck of the SS Central America and its discovery over a century later. More than 400 people died and 21 tons of gold were lost at sea, and it wasn't until engineer Tommy Thompson used cutting-edge sonar technology and a robot of his own design that the remains were found—he finally located the wreck, including gold and steamer trunks full of artifacts, in 1989. While there's no terrorists or gunfights in this historical account, it's all the more thrilling for the fact that it actually happened.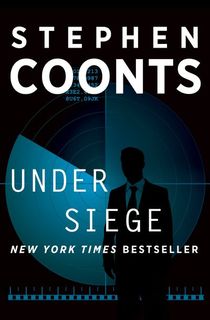 Under Siege
The unhinged Colombian drug lord Chano Aldana has been extradited to the U.S. for a trial, but he didn't come alone—Aldana brought along a troop of hit men, and they have their sights set on the president of the United States. With the capital in danger and the president's life at stake, fighter pilot Jake Grafton needs stop Aldana's men before they can do irreparable damage. And while he does have help from an undercover agent and investigative journalist, the clock is ticking.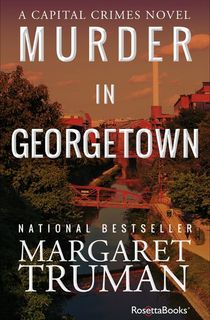 Murder in Georgetown
A corpse has been found in Washington's C&O Canal, and the city is rocked to realize it's none other than Valerie Frolich, the senator's daughter who was starting a promising career as an investigative journalist. When Washington Post reporter Joe Potamos is put on the story, he soon realizes Frolich's death wasn't an accident or random crime—her murder is tied to bribery, kidnapping and international espionage. And though Potamos continues to put the pieces together, he knows whoever killed Frolich will try to keep him from publishing the truth.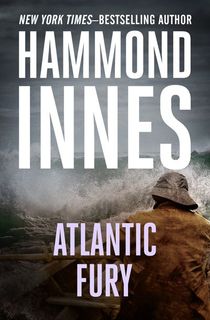 Atlantic Fury
Iain Ross's family believes he was lost at sea during the war, but his brother Donald soon finds out he's been living under a dead man's name at a British army outpost on the island of Laerg. Based on the Hebridean island of Hirta, the island is inhospitable, and the impending winter means the soldiers must soon evacuate. But Iain won't leave just yet—he's looking for something in the island's rocky cliffs, and he's willing to risk his own life and everyone else's to get it.
Related: 9 Mystery and Thriller Books by International Authors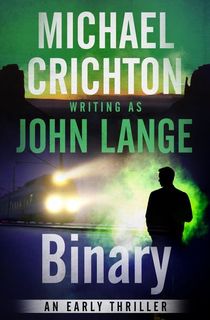 Binary
The president is a target again in this thriller from Michael Crichton. Criminal mastermind John Wright is a radical millionaire who has an insane plan to attack the Republican National Convention with the deadliest nerve gas known to man. If he pulls it off, he'll have murdered hundreds of innocent people and the Commander-in-Chief. The only person who can stop Wright is John Graves, a U.S. federal agent who's had Wright in his sights for a long time. Graves will only have one chance to foil Wright—and for the country's sake, he better not mess it up.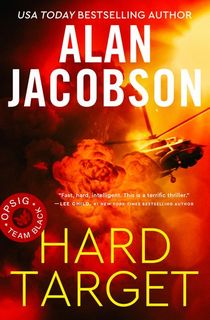 Hard Target
Alan Jackson, the best-selling author of the , has crafted yet another electrifying thriller. It's election night and the new president-elect's helicopter has just been blown up—thankfully, he wasn't inside when it happened. But it would be foolish to assume his would-be assassins shouldn't be taken seriously. They have a deeper reach than the FBI Joint Terrorism Force has ever encountered, and their plan is to completely overturn the U.S. political system.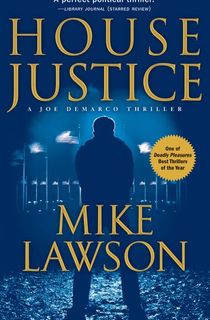 House Justice
D.C. insider Joe DeMarco has just been given a new mission: Figure out who leaked the sale of missile technology in Iran to a reporter, causing the CIA's own spy in Tehran to be blamed, tortured and killed. DeMarco's assignment is further complicated by the fact that he once had a fling with the reporter who broke the story, and she refuses to give up her source. DeMarco's hunt for the mole leads him deeper into the underbelly of U.S. intelligence operations—and deeper into danger.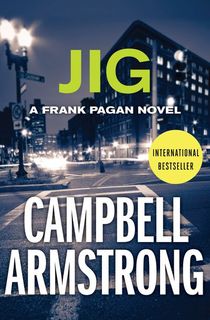 Jig
When a ship in service to the Irish Republican Army transporting millions of U.S. dollars is hijacked, the terrorists send "Jig," an assassin known for both his dancing skills and his refusal to harm the innocent, to recover their money. But Jig isn't the only one on the case—detective Frank Pagan is on Jig's trail, and he thinks there's a good chance the theft was an inside job. Soon enough, Jig and Pagan will be forced to work together to solve the mystery.
If you've already read Jig, try one of the other books in Armstrong's Frank Pagan novels—you can read them in any order.
This post is sponsored by Open Road Media. Thank you for supporting our partners, who make it possible for Early Bird Books to continue publishing the book stories you love.
Featured photo: Andrew Palmer / Unsplash