As the coronavirus quarantine continues, we're all looking for ways to stay connected with the world. And at Early Bird Books, we believe the best way to reach out is through stories. That's why we're continuing to offer free ebooks to download, launched a special ebook giveaway, and created the #TogetherInStories 3 Minute Reading Series.
Every Tuesday and Thursday evening, Early Bird Books is sharing book readings from some of our favorite authors. From mysteries to fantasy to thrillers, these writers are bringing you snippets of their best-loved works. Below are just a few of the videos we've shared so far—you can watch all of them on our Facebook page or YouTube channel!
Slipping Into Darkness, by Peter Blauner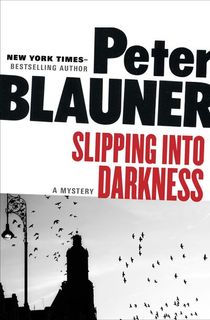 Slipping into Darkness
"One of the best books I've read in a long, long time" (Stephen King).
If you enjoy suspenseful reads, this book is for you. Here, New York Times bestselling author Peter Blauner reads from his crime mystery thriller, Slipping Into Darkness. Detective Francis X. Loughlin thought he solved the murder of Allison Wallis twenty years ago. But when her blood shows up in another crime scene, he questions everything he thought he knew about the case.
Related: 31 Psychological Thriller Books That Mess With Your Head
The Gospel of Sheba, by Lyndsay Faye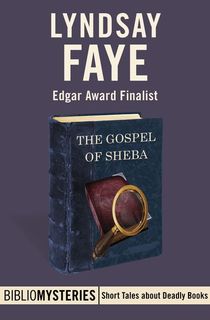 The Gospel of Sheba
"Lyndsay Faye is a superstar-caliber writer." —Matthew Pearl, bestselling author of The Dante Club
Fantasy meets mystery in The Gospel of Sheba, a novella from the international bestselling author of Jane Steele. Edwardian librarian A. Davenport Lomax doesn't believe in faeries and spirits. But when he meets a man who says he has found a book written by the Queen of Sheba herself—a book that holds the answers to a thousand demonic mysteries—Lomax gets pulled into another world.
Related: Editor's Picks: Our Favorite Stories to Read Under Quarantine
Rides a Stranger, by David Bell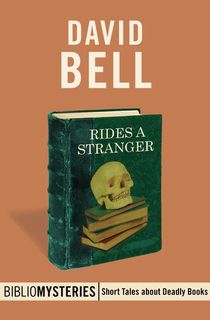 Rides a Stranger
"One of the best of the new voices of his generation." —Thomas F. Monteleone, author of Eyes of the Virgin
Don grew up believing he was above reading his father's dime paperback and cheap suspense novels. But soon after his father's funeral, Don gets drawn into a murder investigations—and quickly finds himself ensnared in a thriller story of his own.
This post is sponsored by Open Road Media. Thank you for supporting our partners, who make it possible for Early Bird Books to continue publishing the book stories you love.