Though most of the world is practicing social distancing, we're still #TogetherInStories. That's why we're giving away free ebooks, sharing videos of our authors reading their books, finding the best literary board games, and, as always, suggesting great stories for you to read.
Here, the editors and staff of Early Bird Books (and our sister sites, The Lineup, Murder & Mayhem, A Love So True, The Archive, and The Portalist) are recommending our favorite engrossing books. Whatever genre of book you like to read, we've got the perfect story for you.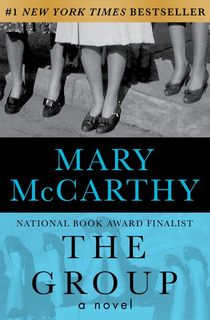 The Group
Recommended by: Kaytie Norman, Editor
One of the most controversial books of the 1960s, The Group follows eight young women who have just graduated from Vassar in 1933. Their attempts to make their way in the world are at turns terrifying, heartbreaking and hilarious, thanks to McCarthy's incredible wit. If you decide to read this book—and I highly recommend that you do—make sure a friend reads it with you. By the end, you'll be dying to discuss McCarthy's sharp language, what it must have been like to be a woman in the 1930s, how much things have (and haven't) changed, and which one of you is the most like Lakey.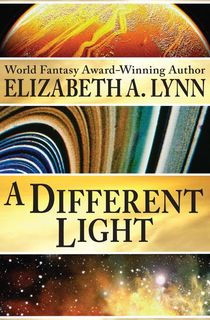 A Different Light
Recommended by: Philip Rappaport, SVP, Publisher
A lyrical, poignant novel about an artist's vision that I put into many customers' hands in my bookstore days. It remains one of my favorite stories from the new wave of queer science fiction and fantasy published in the late 1970s. At a time when many writers were grappling with the coming out experience, in Lynn's hands, being a bisexual, pansexual, gay, lesbian character… simply was no big deal.
Related: 10 Classic LGBTQ Novels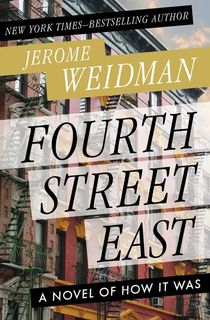 Fourth Street East
Recommended by: MacKenzie Stuart, Editorial Assistant
In times of uncertainty, there's something comforting about a classic coming-of-age novel. Though the protagonist is facing the winds of change, you know they'll land on their feet in the end. That's exactly what you can expect from Jerome Weidman's Fourth Street East. This tale of a boyhood spent in 1920s Manhattan is poignant, witty, and, and best of all, the ultimate nostalgic read to sweep you away.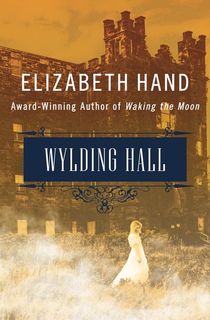 Wylding Hall
Recommended by: Matthew Thompson, Executive Editor
I'm a big fan of Elizabeth Hand and this is one of her most haunting works—an atmospheric narrative steeped in music and supernatural menace. The English estate Wylding Hall is home to rich interiors, excellent acoustics, and the kind of dark magic that keeps buyers at bay. It's the perfect spot for sixties acid-folk group Windhollow Faire to hole up for a spell and record their album.
And while they do crank out a stellar record, it comes at a cost: lead singer Julian Blake vanishes into the gloom of the estate and is never heard from again. Years later, the surviving members of Windhollow Faire reconvene with a documentary crew to try and make sense of the episode. Each has their own version of what happened that summer. Will the truth be revealed? Or will Wylding Hall take on yet another eternal lodger?
Related: The 15 Best Horror Books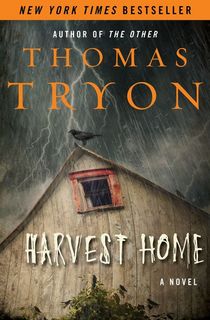 Harvest Home
Recommended by: Matthew Thompson, Executive Editor
City dwellers: I know you're itching to get back to the land. I know I am, and the family at the heart of Thomas Tryon's pastoral horror classic certainly feels the same way. Tired of city life, Ned Constantine, his wife, Beth, and their daughter, Kate, leave New York City and relocate to Cornwall Coombe, Connecticut.
At first, all is sylvan: sturdy farmhouses, fertile fields. But an ancient darkness courses through the soil of this agrarian village, and the Constantines are about to find out how tightly-knit the farming community truly is. Rich with moonlit rituals and small-town dread, Harvest Home is the perfect creepy read for fans of Ari Aster's Midsommar, the 70's cult horror flick Wicker Man, or Stephen King's "Children of the Corn".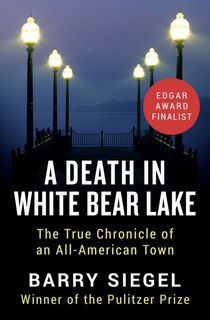 A Death in White Bear Lake
Recommended by: Kelsey McConnell, Staff Writer
A Death in White Bear Lake by Barry Siegel is unlike any true crime book I've ever read. The way this story unwinds is so emotional that every page feels like a knife to the chest. Siegel's work not only focuses on the terrible crimes committed, but on the failings of the justice system and the pain endured by the people left behind.
In 1962, young mother Jerry Sherwood put up her newborn son Dennis for adoption. It wasn't until Jerry Sherwood went looking for Dennis twenty years later that the stomach-churning truth was revealed: Dennis died at only four years old. This heartbreaking true crime narrative, which was an Edgar Award finalist, chronicles Jerry's determined search for the truth about her child's death.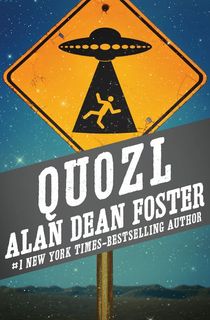 Quozl
Recommended by: Betsy Mitchell, Sci-Fi & Fantasy Consultant
The other day, in hopes of escaping the relentless drumbeat of cable news, I asked my husband if we could watch a calming nature video, maybe something involving rabbits? He waved me off, but thinking about rabbits reminded me of Alan Dean Foster's novel Quozl, which would make an equally satisfactory diversion right about now.
Earth is invaded—not by a warlike race, but by the gentle rabbit-like aliens called Quozl. For many years they live in isolation, but when they are inevitably discovered by humans, the fun begins. Foster weaves his trademark humor into a well-crafted story of first contact—guaranteed to take your mind off your troubles!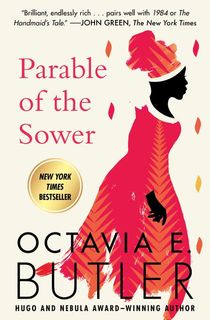 Parable of the Sower
Recommended by: Carolyn Cox, Managing Editor
I read Parable of the Sower by Octavia Butler for the first time in early 2016. At the time, it was profoundly unsettling. The years since have unfortunately proved it to be prescient. Lauren Olamina is a 16-year-old hyper-empath in 2024 Los Angeles. The Olaminas live in a gated compound, but Lauren knows the chaos of the rest of America won't be held at bay forever. Against the wishes of her family, Lauren prepares herself for a world that is about to change — and when disaster does arrive, she doesn't deny it.
Lauren, like many of us during this pandemic, grieves for normalcy and the comfort of her old life. But she confronts her new circumstances with clarity, and offers an example for readers of how to form a community during unsettled times. 2020 has reminded me that, as Lauren says, "the only lasting truth Is change." I don't think there's a more important book to read right now.
Related: 14 Groundbreaking Female Science Fiction and Fantasy Authors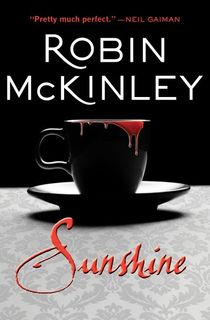 Sunshine
Recommended by: Kelsey McConnell, Staff Writer
In Robin McKinley's Sunshine, a cataclysmic event called the Voodoo Wars changed the world forever. Rae Seddon is just trying to reclaim some peace and quiet when the Others—particularly some sneaky vampires—come for her. But there's one vampire that isn't quite like all the other demented, blood-thirsty creatures. And Rae herself might not know it yet, but she's not like all the human girls, either.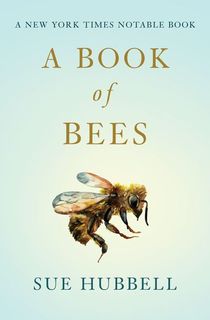 A Book of Bees
Recommended by: Catherine Phelan, Senior Editor
Lately, I've been escaping into the quiet of an Ozark bee farm with modern-day Thoreau Sue Hubbell as my companion. This quiet, unpretentious guide to beekeeping raises the big questions of life carefully and tenderly. Hubbell and her husband, after a life in academics, moved to the Ozarks in the early 1970s. There, Hubbell found a new way of life—one that persisted even after her divorce. In these strange days, there's no alternate life quite as appealing as that of a woman who has found her own way.
Related: Inspiring Nonfiction Books About Nature and Animals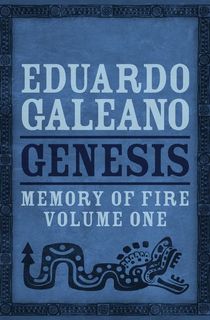 Genesis
Recommended by: Catherine Phelan, Senior Editor
This sweeping, immersive history is unlike anything I've ever read. The first in a trilogy, Genesis explores the many creation myths of North and South America and the beginnings of the "Old New World." Galeano, a literary giant of Uruguay akin to Colombia's Gabriel García Márquez, takes full advantage of his command of language to weave myth and history in one tale full of winners and losers, and all of the people in between. I'll be burrowing between the pages of Faces and Masks next!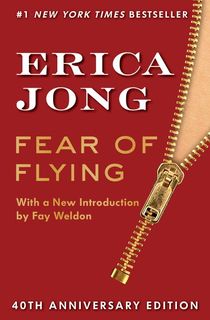 Fear of Flying
Recommended by: Carolyn Cox, Managing Editor
I return to Fear of Flying every few years, usually during major life changes. The novel follows Isadora Wing during a visit to Austria with her husband, a psychoanalyst. When she falls for a free-spirited Brit, Isadora risks her marriage and security. The affair leads Isadora to consider the motivations behind her romantic and sexual adventures, and to develop a new intimacy with herself.
Reading about Isadora's own persistent solitude, and how she comes to terms with her isolation, has helped me during the hardest periods of my life. In the surreal loneliness of the last few weeks, I've found myself returning again to the comfort, clarity, and humor offered in Fear of Flying.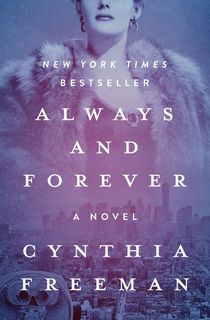 Always and Forever
Recommended by: Kaytie Norman, Editor
Few things sweep me away like a well-written historical romance, and Cynthia Freeman was a master of the genre. The story takes place post WWII, and Brooklyn-born Kathy Ross has traveled to Hamburg, Germany to help refugees. It's there that she meets—and falls deeply in love with—an American doctor named David Kohn.
But David, whose parents died in the Holocaust, can't return her love...and Kathy ends up marrying David's cousin instead. Along with a beautiful love story, Freeman fills the pages with plenty of historical detail and captivating characters. If you pick it up, you won't be able to put it down until you've finished.
Related: 7 of the Best Feel Good Books to Add to Your TBR List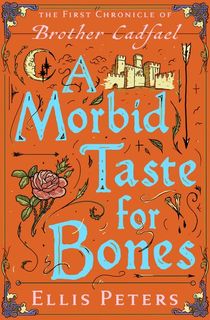 A Morbid Taste for Bones
Recommended by: Matthew Thompson, Executive Editor
In search of a sweeping historical mystery series to disappear into for a while? Ellis Peters' masterful Cadfael Chronicles series is sure to do the trick. Set in 12th-century England, the 20-book series follows a crime-solving Welsh Benedictine monk by the name of Brother Cadfael. A Morbid Taste for Bones kicks off the series; it follows Brother Cadfael on a mission to collect holy remains from the Welsh town of Gwytherin.
But when a vocal opponent of the move turns up dead in the woods with an arrow in his chest, Cadfael sets out to find the true culprit. Expertly threaded with historical detail and boasting a good-hearted protagonist sleuth, Peters' Cadfael Chronicles series is a thrilling literary escape from these uncertain times.
Related: 8 Light Thriller Books to Make You Glad You're Social Distancing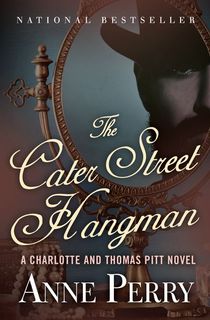 The Cater Street Hangman
Recommended by: Kelsey McConnell, Staff Writer
Anne Perry's The Cater Street Hangman has a little bit of everything that gets me hooked on a book—mystery, suspense, and simmering romance. This novel is the first in Perry's celebrated Victorian crime series. It tracks a string of chilling assaults on members of the British upper class. When the maid of the genteel Ellison household becomes the latest victim, one of the daughters of the house, Charlotte, works tirelessly to solve the mystery. Meanwhile, the cunning Inspector Thomas Pitt launches his own investigation. At first, the pair clash; but their connection soon shifts from antagonistic to romantic.
Perry's historical atmosphere is detailed and lively, locking the characters in a unique time and place. I read with rapt attention—both for the growing attraction between Charlotte and Thomas and the creeping sense of danger on the gas lamp-lit streets.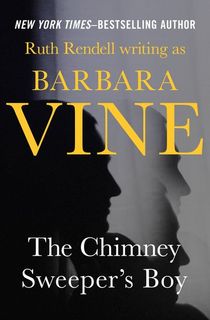 The Chimney Sweeper's Boy
Recommended by: MacKenzie Stuart, Editorial Assistant
Whenever I'm in the mood to be spooked, Ruth Rendell always manages to deliver. Psychological suspense and mind-bending plot twists? Check and check. For those readers who are likewise looking for a chilling new read, The Chimney Sweeper's Boy is the perfect book to get lost in. After author Gerald Candless's death, his loyal readers are clamoring to know more about him—and who better to write his biography than his own daughter?
But as Sarah Candless digs into her father's past, a disturbing new reality sets in: from her father's real name to his childhood upbringing and everything in between, everything "Gerald" told her was as fictional as the books he wrote. Sarah is soon forced to choose between family loyalty and airing the truth—whatever that might be.
Related: 31 Psychological Thriller Books That Mess with Your Head