Anyone who has read very much of it knows that some of the best prose around is happening in nonfiction. From personal essays to political ones, cultural criticism to travelogues, these 10 books represent some of the best essay writing of the last century, spanning continents and languages, tackling subjects that range from political unrest to pulp fiction—and everything in-between.
So, if you're ready to expand your mind and change your outlook, add these essay collections to your TBR list today!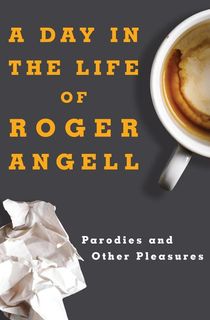 A Day in the Life of Roger Angell
While you may not recognize Roger Angell's name, you probably know who he is. The stepson of legendary author E. B. White, Angell has worked for the New Yorker in various capacities for decades, including as a frequent contributing writer.
He has written about all sorts of subjects, especially baseball, and this unique collection pulls together a variety of his best-loved pieces, including his famous Christmas poems, a variety of parodies, and a "tense correspondence over a short fiction contest that pays only in baked goods."
Related: "Your Horoscope," by Roger Angell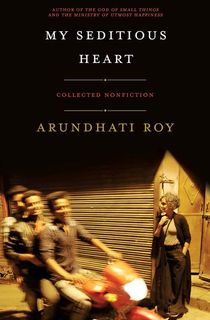 My Seditious Heart
A New York Times bestseller and Booker Prize winner, Arundhati Roy is many things, and in My Seditious Heart she proves that among those is an "electrifying political essayist" (Booklist).
Collecting essays from two decades of her life, this "lucid and probing" (Time Magazine) book presents a lifetime of battling for social and political justice and human rights, from American capitalism to the Hindu caste system and beyond. "The scale of what Roy surveys is staggering," writes The New York Times Book Review. "Her pointed indictment is devastating."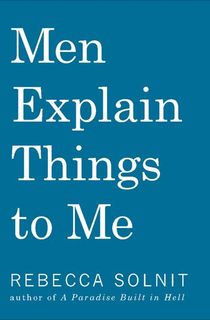 Men Explain Things to Me
In these "personal but unsentimental essays" (The New York Times), National Book Critics Circle Award-winning author Rebecca Solnit provides the perfect "antidote to mansplaining" (The Stranger).
From the title essay, which explores why men talk over women and what the ultimate cost of that is, to essays about Virginia Woolf and marriage equality, Solnit's unsparing prose has been called "essential feminist reading" by The New Republic – and simply "essential" by Marketplace.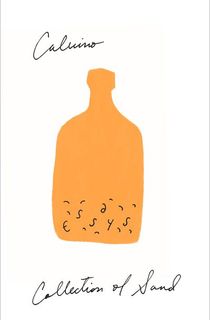 Collection of Sand
Newly translated into English for the first time by Martin McLaughlin, this "brilliant collection of essays" and travelogues, the last piece of new writing published by the legendary Italo Calvino before his death, "may change the way you see the world around you" (The Guardian).
From antique maps to Japanese gardens, Calvino takes us on a tour of the world, but also of his own mind, in the process heightening our appreciation of the visual world around us.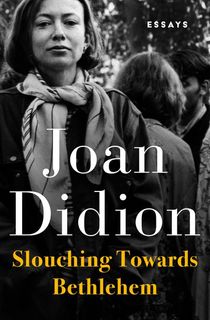 Slouching Towards Bethlehem
In her first work of nonfiction, one of America's most "dazzling" prose stylists (The New York Times) also establishes herself as a singular voice on American culture, painting a vivid portrait of a nation in the midst of tumultuous change.
First published in 1968, Slouching Towards Bethlehem has become a modern classic, hailed as "a rare display of some of the best prose written today in this country" by the New York Times Book Review. No wonder Time Magazine chose it as one of the 100 best and most influential nonfiction books to date.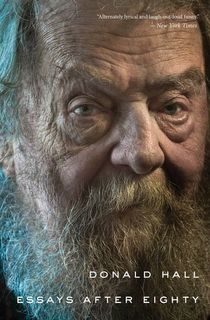 Essays After Eighty
A former Poet Laureate of the United States, Donald Hall has "wrought his prose to a keen autumnal edge" in his waning years, according to The Wall Street Journal. This collection of essays written, as the title implies, after he turned 80, sees Hall reflecting on his life, on his career, on writing itself, and on the view out his window.
"Alternately lyrical and laugh-out-loud funny" (The New York Times), these essays show that Hall has never lost his deft touch, nor his passion for life and all of its mysteries, whimsies, and wonders.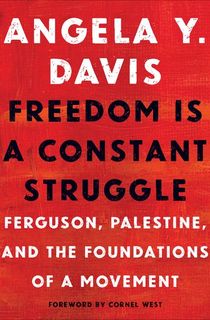 Freedom Is a Constant Struggle
Author of such classic works as Women, Race, and Class, Angela Y. Davis made a name for herself as an activist and scholar with a penetrating insight into social issues.
In this new collection of essays, she tackles some of the most pressing issues that affect our present moment, from the Black Lives Matter movement to Palestine and beyond, calling upon us all to imagine a better world – and do the important work required to make it possible.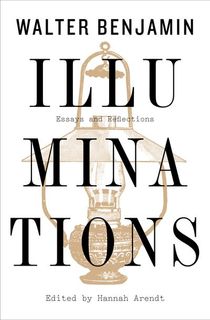 Illuminations
A German cultural critic who has been called one of most original thinkers of the 20th century, Walter Benjamin fled Germany in 1932, as the Nazi party rose to power, and died in exile before the end of the second World War.
Hannah Arendt, herself one of the most influential political theorists of the modern age, hand-assembled this collection of some of Benjamin's most famous and most important essays, including his legendary "The Work of Art in the Age of Mechanical Reproduction" to form this unforgettable book from a unique mind.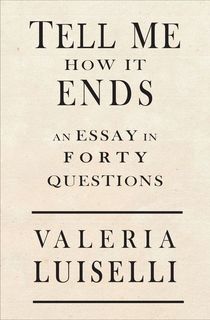 Tell Me How It Ends
An American Book Award Winner and a finalist for both the Kirkus Prize and the National Book Critics Circle Award, this "essay in forty questions" is a "moving, intimate" account of serving as a translator for undocumented children facing deportation (The New York Times Book Review).
As a volunteer worker, Luiselli translated these forty questions from a court form to ask undocumented children who were under threat of deportation. By structuring her writing around them, she helps to put a vitally human face on children who are thrust into an often-uncaring system in this book that is, "Worth of inclusion in a great American (and international) canon of writing about migration" (Texas Observer).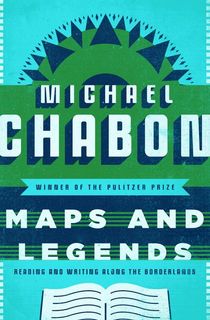 Maps and Legends
The Pulitzer Prize-winning author of The Amazing Adventures of Kavalier & Clay "makes an inviting case for bridging the gap between popular and literary writing" (O, The Oprah Magazine) in this appreciation of everything from pulp fiction to comic books, horror to westerns.
By writing about the stories that move him, speak to him, and inspired him to write, Chabon also talks about his own identity as an author, and what storytelling means to all of us, whether he's writing about Superman or Sherlock Holmes.
Related: 12 Michael Chabon Books You Won't Be Able to Put Down