Are you looking for a classic short story to start your spooky season? Maybe you'd like a sweeping historical drama? Or are you that friend that bypasses Thanksgiving completely and is already prepping for Christmas?
No matter what kind of reader you are, this fall book club book list has something for everyone.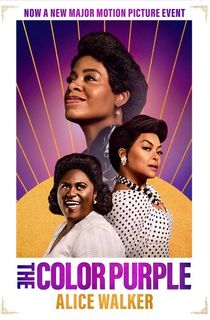 The Color Purple
Alice Walker's classic book is being adapted into a movie once more, making now the perfect time to revisit the story. Celie has grown up in a poor area of rural Georgia, trying to protect her sister, Nettie, when she can. When Nettie leaves to become a missionary in Africa, Celie is left alone, and married off to an older, brutal man.
Trying to find a way to escape her harsh life, Celie begins to write letters directly to God. These letters span twenty years, following Celie's rare joys and countless struggles, and detailing the people who come in and out of her life. While many of the letters from Nettie are hidden from Celie by her husband, this distant support will be some of the most important in Celie's life.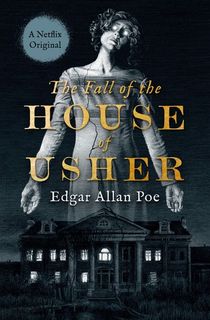 The Fall of the House of Usher
Though this is a short story, perhaps your book club could use a super-quick read before the holidays! Plus, it's definitely worth visiting this tale if you're watching the new adaptation on Netflix.
When a young man answers a childhood friend's request to visit him, he has no way of knowing what horrors await him. Roderick Usher has sent for his old friend to come and visit him in his hour of need, and when that friend arrives, he's instantly ill at-ease.
The outside of the Usher home is dilapidated and exudes a dark aura. When the narrator goes inside, he finds the interior has equally bad vibes. Roderick lives in the house with his sister, Madeline, who has also taken ill. As the narrator does his best to lift their spirits, he finds himself drawn into the darkness of the House of Usher.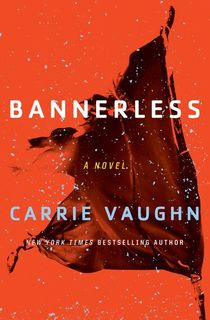 Bannerless
Vaughn's post-apocalyptic novel is set in the newly formed colony of the Coast, an area that was formerly known as California. The rules of the Coast are staunchly set and followed in an attempt to prevent further planetary destruction. Couples are permitted to have children—but only if they've gotten permission to reproduce. Any children produced outside of the permission of the Coast must be investigated.
When a mysterious murder rocks the town of Pasadan, two investigators are called in to look into the matter. A single man's death appears to be an accident, but the locals are strangely tight-lipped about him, and the circumstances surrounding his accident. It's up to Enid and Tomas to get to the bottom of the mystery.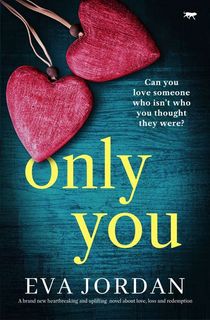 Only You
Jordan's second chance romance takes you on a heartbreaking, nonlinear journey. Traversing between 1985 and 2016, Only You follows the lives of Ben and Leora. The two fall in love as teenagers, but an unspeakable act tears the two apart. As adults, they're thrown into one another's lives again when disaster strikes again.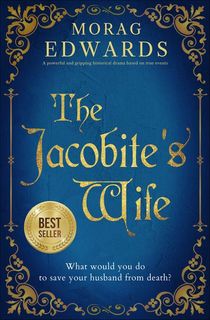 The Jacobite's Wife
Edwards' novel is based on the true story of Winifred Maxwell, the Countess of Nithsdale. Raised in a Catholic family, Winifred always felt that she was apart from many of the people around her. Winifred's struggles continue as she grows. She seems to find some calmness when she marries a Scottish nobleman—but her husband has designs on restoring the Catholic King to the English throne.
Winifred is forced to choose between her safety, and the safety of the man that she loves. Her choice may necessitate a return to one of the most terrifying scenes of her childhood: The Tower of London.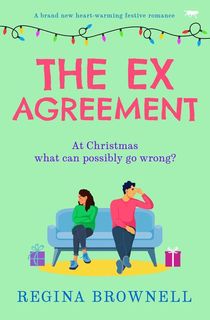 The Ex Agreement
This book club pick is for the reader who just can't wait for Christmas. Every couple goes into marriage with a grand vision of their future. But that vision doesn't always pan out. Bryan and Charlotte are one such couple. Their marriage has become strained to the point that they've separated. The problem is, Bryan hasn't actually told his family that they've separated.
With the holidays right around the corner, Bryan pleads with Charlotte to bring their son, and to pretend that they're still one big happy family. It may be the most wonderful time of the year, but Charlotte and Bryan are in for one of the most challenging holidays of their life.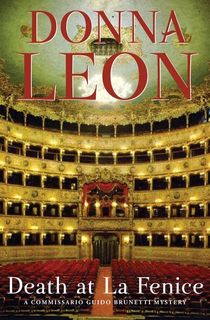 Death at La Fenice
I've attended a couple of operas that I didn't particularly enjoy, but I've never gone out of my way to poison the conductor. Someone at the La Fenice opera house goes to such lengths, fatally poisoning Maestro Helmut Wellauer during intermission. Death at La Fenice introduces Commissario Guido Brunetti, the detective set to investigate the sudden and brutal murder.
It's up to Brunetti to figure out who had the time, motive, and opportunity to murder the ill-liked conductor between the second and third Acts of La Traviata.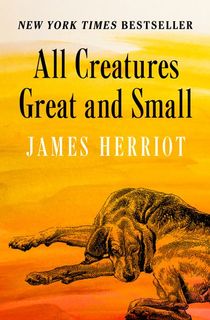 All Creatures Great and Small
All Creatures Great and Small follows the life of a veterinarian assistant working in Yorkshire. He works with Siegfried Farnon, and works out of Skeldale House. The book details Herriot's daily adventures as he works closely with the people and animals of the Yorkshire Dales.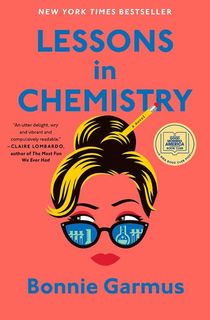 Lessons in Chemistry
Recently adapted into a series by AppleTV, Garmus' Lessons in Chemistry is perfect for fans of The Marvelous Mrs. Maisel. When Elizabeth Zott arrives at the Hastings Research Institute, she has no way of knowing that the position is going to change her life. One of her fellow researchers, Calvin Evans, mistakes her for a secretary before realizing that she's not only a researcher, but a brilliant one at that. The path that Elizabeth's life is on seems to be well-trod one…
Until she finds herself as the host of a cooking show called "Supper at Six." Longing to be seen as the chemist that she truly is, Elizabeth challenges her audience's views on life, love, and a woman's place in the world.
The Bandit Queens
The fact that Geeta's abusive husband has left her ought to be a boon, but it instead makes her an outcast. She knows that the man simply walked out on her, but everyone in her village is convinced that she murdered him.
This reputation leads many of the townspeople to steer clear, and it suits Geeta just fine—until other women in the village come to her for advice on how to dispatch their own husbands.