Thanks to movies like The Godfather, Goodfellas, and many more, we're all at least a little bit familiar with the Italian organized crime structure known as the mafia. We know about the importance of family, about making them an "offer they can't refuse,""sleeping with the fishes," and so on.
But movies can only get you so deep into the criminal underworld. If you can't get enough stories of organized crime, these 8 novels can take you on odysseys both harrowing and humorous.
Related: 8 Books for Fans of The Sopranos
The Godfather
Sure, it has been overshadowed somewhat by Francis Ford Coppola's Oscar-winning 1972 adaptation, but Mario Puzo's novel came first, and set the stage for pretty much all fiction about organized crime that would follow.
A #1 New York Times bestseller when it was released in 1969, Puzo's The Godfather begins the epic tale of the Corleone family – a story of crime, passion, loyalty, betrayal, and the American dream that became the standard for crime fiction for years to come, and remains just as gripping today as the day it was published.
Related: The 21 Best Movies Based on Books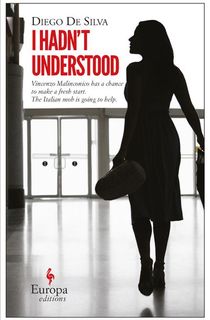 I Hadn't Understood
Winner of the Naples Prize and a finalist for the prestigious Strega Prize, this "sharp-edged comedic novel of a semi-hapless Italian lawyer" (Kirkus Reviews) who falls into the clutches of the mafia has become a favorite in its native Italy, and is now available in English.
An unsuccessful attorney with a life that seems to be constantly falling apart, Vincenzo Malinconico's wry observations about the world around him have made him one of the most beloved characters in contemporary Italian fiction, and there's no better place to meet him than in this unforgettable comic tale as he struggles to carry out his work without falling too deeply under the shadow of the mafiosos he's defending.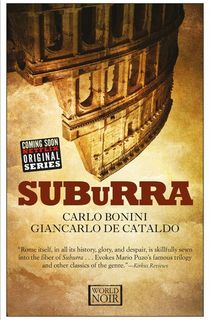 Suburra
The inspiration behind the hit Netflix series of the same name, Suburra is a "razor-sharp political thriller set during the dying days of Berlusconi's regime" (New Statesman), meaning that it is also a novel of Rome, which captures "the city itself, in all its history, glory, and despair" in a way that "evokes Mario Puzo's famous trilogy and other classics of the genre" (Kirkus Reviews).
Centering on a multibillion-dollar development deal that will turn a depressed coastal area into a "Las Vegas on the Mediterranean," this tale of crime, politics, and the intersection of both has thrilled us on the screen and will do the same on the page.
Related: The 17 Best TV Shows Based on Books to Stream Right Now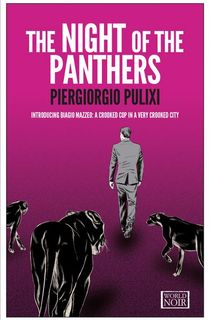 The Night of the Panthers
Author Piergiorgio Pulixi introduces an unforgettable new noir character in this gripping thriller. Biagio Mazzeo leads a team of hard-bitten and highly trained police officers who specialize in going up against organized crime. To do so, they often step over the line of what's legal themselves.
This time, however, they've gone too far, and the only way to save them is for Mazzeo to sacrifice himself to corruption charges that land him behind bars. There's only one problem – his men are still in danger, and there's only so much he can do to help them from his prison cell in this twist-filled thriller of crime and corruption.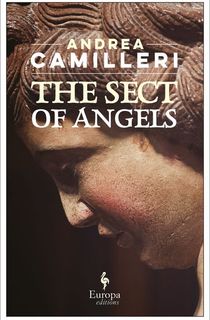 The Sect of Angels
Based on a true story, Andrea Camilleri's novel provides "a devastating portrait of how political power, the mafia, Catholic cover-ups, and family shame kept rural Sicily in a medieval time warp long into the twentieth century" (Foreword Reviews).
Matteo Teresi is a lawyer and journalist who stumbles upon the eponymous sect, committing shameful acts in secret while promising divine grace. As the scandal breaks across the country, however, not everyone wants to hear the truth, and Teresi finds himself at the center of a witch hunt, blamed for an outbreak of disease and much more in an attempt to keep him silent in this novel that is by turns thrilling, heartbreaking, and humorous.
Related: 8 Organized Crime Books You Won't Be Able to Put Down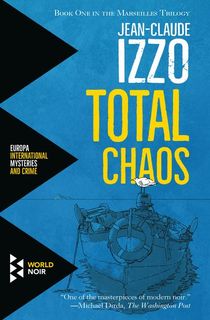 Total Chaos
Kicking off his acclaimed "Marseilles trilogy," Jean-Claude Izzo offers up "the holy grail of noir fiction" (NB Magazine) in this tale of a police detective who turns his back on a corrupt force in order to gain justice for the murder of his childhood friends.
The Washington Post called it, "One of the masterpieces of modern noir," and this masterful novel is only the first of a trilogy, so if you can't get enough of the adventures of Detective Fabio Montale, you'll have plenty more to read!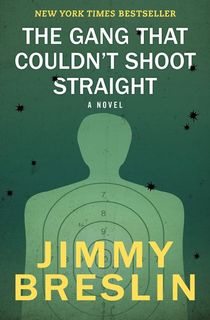 The Gang That Couldn't Shoot Straight
In this "laugh out loud" story of a messy mob war in Brooklyn (Chicago Sun-Times), Jimmy Breslin introduces us to Kid Sally Palumbo, a master in the art of murder and a moron at just about everything else.
Kid Sally wants to be a boss in the Brooklyn mafia one day, and his ambitions are becoming troublesome, so his bosses have given him a seemingly simple assignment to keep him out of the way. All he has to do is organize a bicycle race and he can keep the profits. There's just one problem – Kid Sally bungles it ridiculously, kicking off a gang war that threatens to tear the city apart in this uproarious comic novel.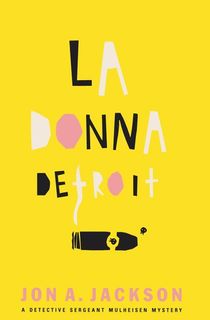 La Donna Detroit
Jon A. Jackson's "Detective Sergeant Mulheisen mysteries" have been hailed as "one of the wildest and wittiest crime series going" (Publishers Weekly). In this installment, "Fang" Mulheisen has to take on the mob as a mafioso grooms a daring lady thief to take his place, kicking off a gang war that could bring down the entire city of Detroit in this "masterpiece of diabolical design" (The New York Times Book Review).
Millions of readers already love "Fang" Mulheisen, and if you're not one of them, this dynamite story of double-crosses and dirty dealing is a perfect place to start.