While there will always be hidden gems that go unnoticed, it's hard to go wrong when picking a nationally lauded book for your next read. And one of the most prestigious prizes that can be bestowed upon a book is the National Book Award.
Along with winners of the Pulitzer Prize for Fiction and the Booker Prize, National Book Award winners are the best of the best.
When were the National Book Awards founded?
In 1936, the American Booksellers Association established the National Book Awards. The Awards were briefly stopped during the Second World War before ultimately seeing a resurgence in 1950. This annual award was sponsored jointly by the American Book Publisher's Council, the Book Manufacturers' Institute, and the American Booksellers Association.
In the 60s and 70s, the National Book Award expanded its accepted genres, including award categories for History & Biography, Arts & Letters, Translation, Autobiography, First Novel, and Children's Books, among others.
In 1989, the National Book Foundation was created to oversee the National Book Awards. This nonprofit also has the purpose of increasing readership and literary appreciation.
What are the best National Book Award winners to read?
Over the years, thousands of writers have been honored by the awards, including well-known authors such as Truman Capote, Rachel Carson, Vladimir Nabokov, Susan Sontag, and Alice Walker.
If you're overwhelmed by the over two thousand works that have been recognized by the National Book Foundation, we've narrowed it down to the best titles for you to start with.
Rebecca
Recognized by the original pre-war awards, this gothic romance novel follows an unnamed young woman who finds herself swept up in a whirlwind romance, and then a marriage with an enigmatic man named Maxim de Winter.
The young woman moves with Maxim to his mansion in Cornwall, an estate called Manderly. But the young woman soon realizes that all is not what it seems. The housekeeper, Mrs. Danvers, is intimidating and seems distrustful, and the young woman finds herself in the shadow of the deceased Mrs. de Winter.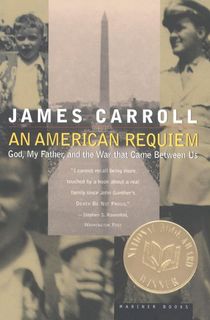 An American Requiem
James Carroll led a privileged life, raised in a largely Catholic household. His father had designs on being a priest, but instead went into the FBI, ultimately going on to become the founder of the Defense Intelligence Agency. James himself went on to fulfill his father's dream of becoming a priest.

James idealized his father—until the politics of the 1960s drove a wedge between them. The two would clash over the Civil rights movement, the direction of the Church, and the war in Vietnam. James never truly understood his father's views and struggles with his family until he left the priesthood and became a father himself.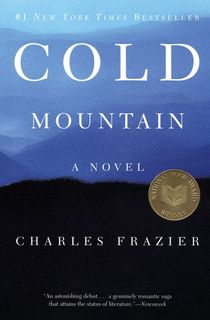 Cold Mountain
This incredible historical fiction novel takes place during the Civil War and follows Inman, a gravely wounded Confederate soldier who decides to walk home. His trip will take him from Petersburg to the Blue Ridge Mountains, and back to Ada, the woman he loves.
"A stirring Civil War tale told with epic sweep." —People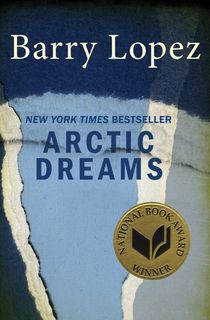 Arctic Dreams
Barry Lopez led an amazing life. Based on Lopez's time spent traveling the Arctic in the company of Inuit hunting parties and scientific expeditions, this book explores the way that the mind reacts when thrown into the singular and vast tundra.
Lopez brings the reader to one of the most remote destinations on Earth, giving a fresh perspective and appreciation of the ways in which wilderness influences and inspires us.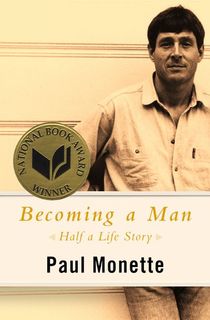 Becoming a Man
Paul Monette grew up as the quintessential all-American Catholic, a young homosexual man who prided himself on the ability to "pass" for straight. Raised in the 1950s, Monette hid and grappled with his sexual identity for the first thirty years of his life. He became an outspoken activist for gay rights before he died as a result of complications from the AIDS virus in 1995. In this book, Monette tells the story of his struggles to accept himself as a young man.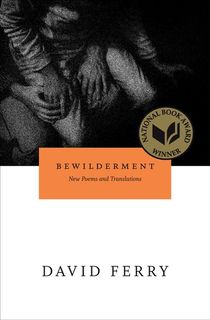 Bewilderment
This winner of the National Book Award for poetry demonstrates a fusion of plainspoken fluency and conversational eloquence within its original poems. By contrast, the works that Ferry has translated include the likes of Virgil, Catullus, and Horace. His translations are as plainly rendered as his original poetry, weaving the works into the original poetry surrounding them.
A Fable
Set in France during the First World War, this novel follows Corporal Stephan. He orders 3,000 troops to disobey an order to attack from the trenches. As a result, the Germans hold their fire in kind. Stephan must reckon with the consequences of this decision. William Faulkner was recognized by the National Book Awards four times—he was named a finalist twice (in 1952 and in 1960) and won the award twice (in 1951 and 1955). This novel was written in 1954 and also won the Pulitzer Prize.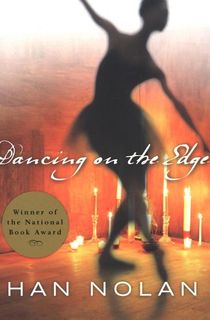 Dancing on the Edge
Twelve-year-old Miracle would give anything for her grandmother, Gigi, to stop reminding her of the fantastical circumstances surrounding her birth. Gigi insists that Miracle's recovery from her dead mother's womb was an omen of greatness—and as an expert in occult magic, Gigi would be the one to know.

When Miracle's father suddenly disappears, her life stops feeling as if it will be great in any way. She only feels comfort when she's dancing, which Gigi explicitly forbids her doing. When a life-changing event transpires shortly after her thirteenth birthday, Miracle is forced to view her life, herself, and her family in a new light.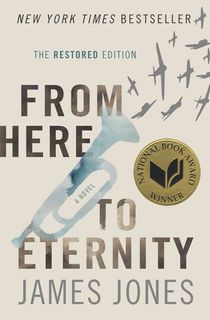 From Here to Eternity
Private Robert E. Lee Prewitt is the best bugler at the Pearl Harbor army base in 1941. Prewitt has no patience or interest in army politics and faces adversity from his commander and sergeant, who rebuke him for refusing to be a team player. They make it their mission to make Prewitt's life difficult. Jones' book paints a picture of army life at Pearl Harbor in the months leading up to the pivotal attack.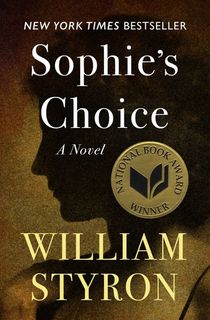 Sophie's Choice
This novel is set in Brooklyn after the Second World War and revolves around three characters: Stingo, a sexually inhibited aspiring novelist; Nathan, his charming but volatile Jewish neighbor; and Sophie, Nathan's lover and an Auschwitz survivor.
Finding themselves enmeshed in one another's lives leads to a stunning revelation that will change them forever.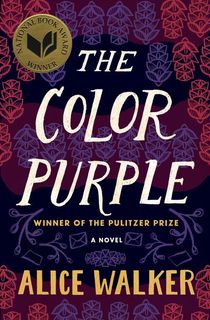 The Color Purple
This classic Black American Fiction novel won both the National Book Award and the Pulitzer Prize, cementing Alice Walker as one of our most cherished modern authors.
Celie has grown up in a poor area of rural Georgia, trying to protect her sister, Nettie, when she can. She fights to keep Nettie from living the same way she did, but Nettie leaves to become a missionary in Africa. Celie is left alone, married off to an older, brutal man.

Trying to find a way to escape her harsh life, Celie begins to write letters directly to God. These letters span twenty years, following Celie's rare joys and countless struggles and detailing the people who come in and out of her life. While many of the letters from Nettie are hidden from Celie by her husband, this distant support will be some of the most important in Celie's life.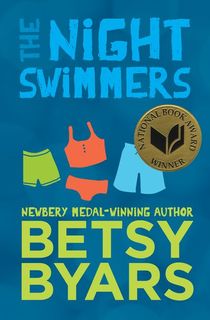 The Night Swimmers
Retta, Johnny, and Roy find themselves effectively parent-less when their mother dies. Their father is a country singer; he keeps food on the table, but he isn't around often. Retta, the eldest, takes it upon herself to guide Johnny and Roy, guiding them on questionable adventures and promising them that good things are coming in their future.
While their father is away, the three sneak into their neighbor's pool, pretending to have a happier life than they do. But these imaginings can't block out an emerging crisis.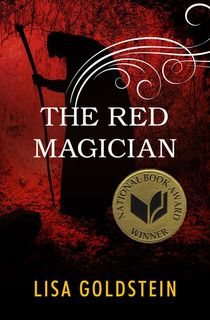 The Red Magician
Kicsi lives in a small European village, but spends her days daydreaming of faraway places—New York, Paris, Shanghai. A local rabbi curses Kicsi's school for teaching lessons in Hebrew. Suddenly, a mysterious stranger appears in her village, telling stories of the lands that she dreams of, making Kicsi feel that the places she dreams about are within her reach.

The stranger is a magician's assistant named Vörös, and his tales fascinate Kicsi. But he also warns of a growing Nazi threat at the edge of the village. As the evil spreads across the continent, Vörös will teach Kicsi a magician's greatest trick: survival.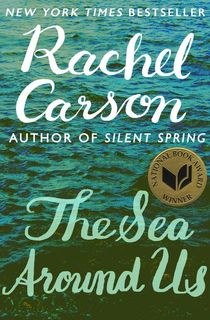 The Sea Around Us
This influential work was first published in 1951, and was firmly rooted in the scientific discoveries of the time.
Carson explores the ocean's depths, helping the reader to understand what's hidden beneath the waves, the fish that swim through the seas, and the islands that rise from the earth's crust.
Featured photo: Sharon McCutcheon / Unsplash