Finding books that everyone agrees on can be difficult in book clubs. Lucky for you, we have plenty of suggestions that are reader-approved!
It is no secret that this summer will definitely be spent differently than last summer. The world is becoming safer and there is more freedom to go out and travel. These books have the power to inspire you and possibly have you start seeing life in a way you never did before. Reading other people's stories can help you create your own story as you take on the world again.
With all of this being said, here's a list of book club books that we believe your book club needs to explore. Ranging from history to romance, there is no doubt that you will find a book that suits your interests. Also, don't be afraid to try something new!
Related: What Book Should I Read Next? Answering the Bookworm's Dilemma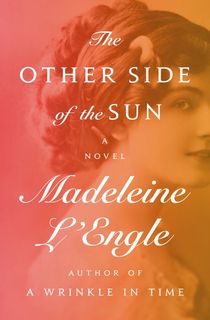 The Other Side of the Sun
In this suspenseful story, a girl named Stella discovers that things are not always as they seem.
Settling into a whole new life is always scary, but Stella's situation doesn't make it any easier. Set in the American South after the Civil War, Stella marries Theron Renier at only nineteen-years-old. When Theron is sent on a diplomatic mission, Stella is left alone with the Reiner family in Illyria. Not only does she face many unfamiliarities with this new lifestyle, but she also uncovers dangerous family secrets. These secrets were not meant to be found, leaving Stella to wonder what she has gotten herself into.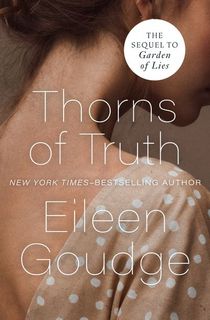 Thorns of Truth
Throughout the novel of Thorns of Truth, we follow the story of Rachel and Rose, two women who were switched at birth. Their lives are turned upside down once they cross paths five decades later.
Sylvie Rosenthal made the biggest mistake of her life in 1943, and it still weighs on her while she is nearing death. While she was in the maternity ward, Sylvie swapped her newborn daughter with another woman's baby to keep her husband from realizing the features of their daughter weren't his. Though she eventually tells her real daughter, Rose, the truth, she doesn't want Rachel, the girl she raised, to find out. What will happen with this secret?
This story shows us how the truth can sometimes be the hardest thing you have to face.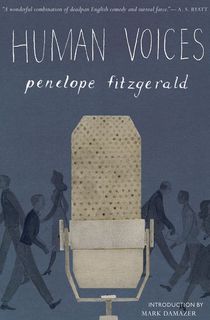 Human Voices
Booker Prize-winning author Penelope Fitzgerald, wrote this novel inspired by her own wartime experiences. In only 144 pages, she uses fiction and humor to tell the story of the BBC radio station during World War II.
This novel tells an unpredictable story of the events that the BCC staff faces. Between all the mayhem that is going on inside the building, and the war that is happening right outside, they are dealing with one chaotic moment after the other.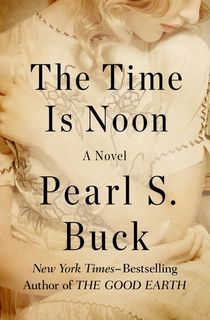 The Time Is Noon
This story is told from the point of view of Joan Richards, a woman who reflects on all the hardships she has had to overcome in her life before she finally reaches fulfillment. Written by a Nobel and Pulitzer Prize–winning author, The Time is Noon takes the reader on an inspiring journey of a woman discovering her true self.
Between her small town, her place in her family, and her unhappy marriage, Joan always found it hard to discover her individuality. When she finally gets the chance to be on her own, she is ready to live a life that fulfills her. While accepting that there are chances she has already lost, she is also realizing that there is still time to reclaim new ones. She's a character that will make you realize that no matter what your past is, it is never too late to change your future.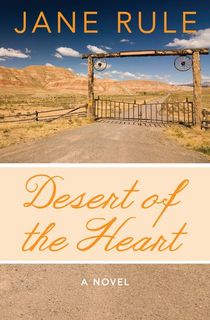 Desert of the Heart
Similar to The Time is Noon, this novel is another story of a woman ending her marriage and entering a new world to discover herself. However, Evelyn Hall ends up finding love in places she never thought she would. This would be an especially great read and discussion to have during Pride Month, considering Desert of the Heart unpacks a love affair between two women.
Evelyn was an English professor who had always adhered to society's norms and standards. By moving from California to Nevada, she allowed herself to be ready for new beginnings. Little did she know that her life would be changed by Ann Child, a woman who works in a casino. Despite their fifteen year age gap, Evelyn and Ann become great friends as Evelyn admires Ann's independence and passion. Going from friends to lovers, their relationship is put to the test when Evelyn starts to question her own beliefs.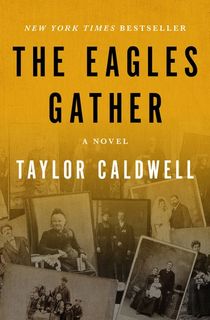 The Eagles Gather
Who doesn't love a good historical fiction novel? This New York Times Bestseller involves a family empire and will have you never wanting to close the book.
The story is set in the decade after World War I. One son is left with the inheritance from his father, which causes his cruel brothers to plot against him and the family. When a distant relative enters the picture, readers will be left wondering if his intentions are genuine.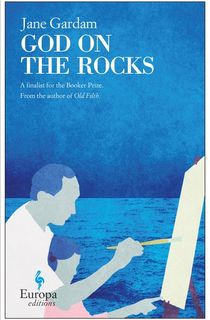 God on the Rocks
With the world getting back to normal, we sometimes only have time for a shorter read. God on the Rocks is only 195 pages and was shortlisted for the Man Booker Prize.
Set during one summer between the World Wars, this coming of age novel follows Margaret Marsh, a young eight-year-old girl. Living in a household that belongs to a strict fundamentlist sect, Margaret tends to find most of her enjoyment on her Wednesday trips to the seaside with her family's maid Lydia. Margaret is upset when she is exposed to the bewildering behavior of the adults in her family. This book teaches the reader that everyone has their own battles that they fight.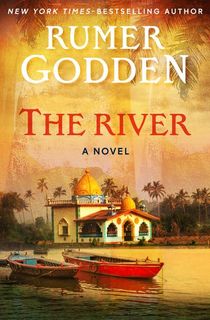 The River
Coming to terms with a childhood ending can be hard to accept. The River tells a bittersweet coming-of-age story that is inspired by the New York Times–bestselling author's own experiences of being raised in India.
This novel follows an independent girl named Harriet who has no problem appreciating the life around her in India. However, her life is changed when she meets a handsome soldier. Harriet now not only has to deal with the burden of growing up, but also with emotions she has never felt before.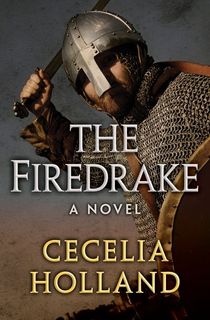 The Firedrake
The Firedrake is Cecelia Holland's first published work, and also the novel which caused the New York Times to call her a "literary phenomenon." And at only 213 pages, it's an excellent and quick read for fans of historical fiction.
This story takes place in the eleventh century, following an Irish mercenary knight's journey of invading England with William of Normandy. When arriving at Hastings, the knight has to choose between power and honor. Readers will discover what choice he makes and will see if his personal demons get the best of him.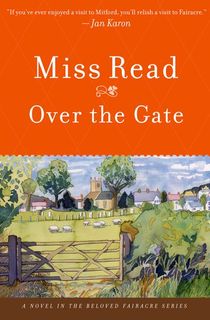 Over the Gate
If you are looking for a more humorous and light-hearted novel, Over the Gate should be your next read.
Miss Read has been a schoolteacher for years in an English village called Fairacre. Throughout this time she has shared many neighborly conversations with people, which has allowed her to learn about many of the odd and entertaining events that have occurred in Fairacre. In this novel, Miss Read tells many of the treasured stories of this village that are humorous and heartwarming.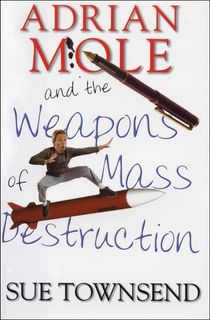 Adrian Mole and the Weapons of Mass Destruction
International bestselling author Sue Townsend created Adrian Mole, a character who people have loved for years. He is back for another one of Sue's hilarious novels, and you won't want to miss it.
Not only is Adrian deep in debt, he's also dealing with the fact that he is obsessed with his fiancé's sister. As if that wasn't enough, he is even trying to get a hold of the prime minister's wife to be a guest speaker for his creative writing group. This story follows Adrian's chaos as has a hard time admitting that the world does not revolve around him.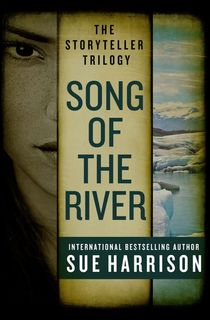 Song of the River
As the first book of the Storyteller Trilogy, Song of the River tells the chronicles of a storyteller's mission in search of the truth. This is a bit of a longer read, but definitely something that is worth getting into.
Abandoned as a child and left to die, club footed Chakliux was saved by a woman named K'os. Twenty years later,. Chakliux has now taken on the role of the tribe's storyteller, and he tries to make peace while doing so. However, a double murder sends him on a different journey of tragedy and loss.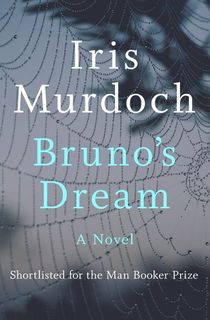 Bruno's Dream
Bruno's Dream is another novel that was short-listed for the Man Booker Prize, and follows the events surrounding a dying man's wish.
As his death is quickly approaching, all Bruno asks for is to see his son Miles one more time. They have not been in contact for decades, due to Bruno not approving of Miles' wife. Now, their reunion unearths long-buried grudges and secrets, changing the lives of everyone involved.