Here at Early Bird Books, we love recommending books to people! And after you've finished the book, we want to know whether you enjoyed reading it.
To encourage people to tell us what they think about our books, every ebook published by Open Road Media comes with a link for another free ebook. All you have to do is click on it and tell us whether you loved or didn't love the book, and we'll give you a similar ebook to read—for free!
Open Road Media publishes more than 7000 titles (you can check those out here), but since that's a lot to browse through, we've selected ten of our favorites in the list below.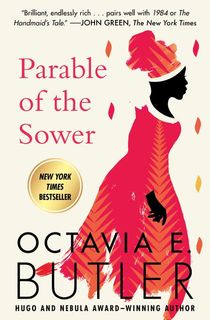 Parable of the Sower
Originally published in 1993, this dystopian novel is set in the 2020s, when the world is failing due to climate change and capitalism. Thanks to its disturbingly prescient insights and exquisite storytelling—the plot revolves around a woman named Lauren Oya Olamina, a hyperempath—this book has skyrocketed in popularity over the past few years. If you haven't read it yet, there's no time like the present.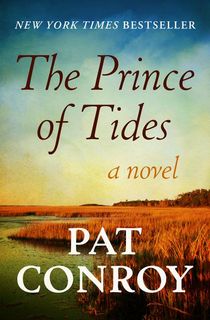 The Prince of Tides
Made into the 1991 film of the same name directed by and starring Barbra Streisand, this classic novel follows Tom Wingo, a man who puts his own problems on hold to help his sister after she attempts suicide. Like many books by Pat Conroy, this powerful, sweeping story of personal demons draws heavily from his own life.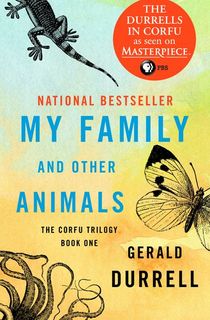 My Family and Other Animals
As fans of The Great British Bake Off know, there's no place like PBS for feel-good entertainment. Another one of their hit shows, The Durrells in Corfu, was based on this book.
These memoirs from Gerald Durrell recall his memories as a 10-year-old, after his family relocated from dreary England to sun-soaked Corfu. Hilarious mishaps and mesmerizing experiences with the island's natural wildlife make this read pure comfort.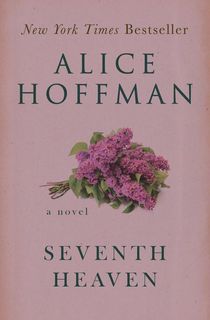 Seventh Heaven
Recently, Alice Hoffman started her own book club, reinvigorating our interest in many of her works. We especially love Seventh Heaven, the story of a 1950s single mother on Long Island who raises the eyebrows of her neighbors. Touted as "part American Graffiti, part early Updike" by The New York Times, this novel about a heroic single mother is a tale of extraordinary discoveries.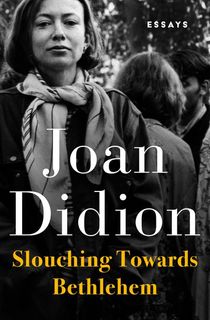 Slouching Towards Bethlehem
The collection of essays from the iconic Joan Didion captures 1960s America, and particularly California, like no other writing has. "A rare display of some of the best prose written today in this country," it's undoubtedly one of the best nonfiction books of all time (New York Times Book Review).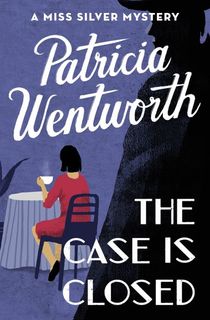 The Case Is Closed
If you love a good mystery and you haven't yet met Miss Silver, you are in for a treat. A classic British cozy mystery from Patricia Wentworth, this caper involves a revised will, a troubled upper class marriage, and a missing witness who's the key to proving a man convicted of murder is actually innocent.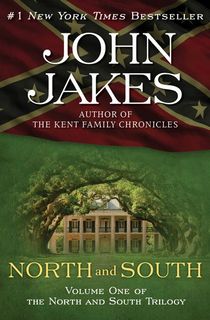 North and South
The first book in a New York Times bestselling trilogy, this historical fiction novel follows friends Orry Main, from South Carolina, and George Hazard, from Pennsylvania. The two men fight side by side in the Mexican-American War, forming a lasting bond. But soon after the country's politics are becoming more and more heated, and they friends find themselves fighting on either side of the Mason-Dixon line.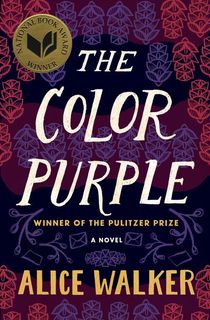 The Color Purple
Winner of both the Pulitzer Prize and the National Book Award, this classic novel from Alice Walker follows Celie, a woman who has begun writing letters to God to deal with all of the struggles life has handed her. Over the course of twenty years, the women in her life help her on her journey to self-discovery and empowerment.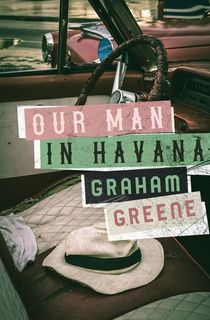 Our Man in Havana
If you're new to Graham Greene, we suggest easing yourself in with one of his lighter novels, like this one. This "comical, satirical, atmospherical" story follows a hapless salesman who takes on a job as a spy for the British during World War II, despite the fact that he has no idea what the job entails (The Daily Telegraph). He decides to fake it until he makes it—but when he becomes the target of an assassin, it'll take more than that to stay alive.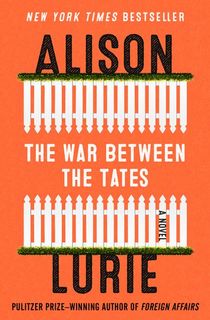 The War Between the Tates
A "near perfect comedy of manners" by the Pulitzer Prize–winning author of Real People (The New York Times), this novel follows Erica Tate, a housewife and mother who's been pushed to the brink, and completely loses it when she finds out about her husband's affair.
Now entrenched in full-scale emotional combat, Erica will do everything she can to make sure she comes out on top.