What's better than a really great book? A series of them. That's why we've compiled a list of popular book series for you dive into.
These selections range from fiction to autobiographical and take us around the world into different cultures and countries. And just when you think you have to say goodbye to the places and people you've gotten to know, you remember that there's the next in series to pick up and start. Enjoy!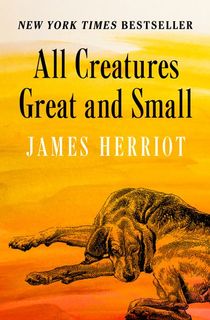 All Creatures Great and Small
This series of eight books starts off with All Creatures Great and Small, which introduces us to a young veterinarian practicing in Yorkshire, England. Based on Herriot's real-life experiences, this series is a compilation of the encounters that he had over the years with animals of all kinds and their owners.
The format of the books is such that each anecdote can stand alone, allowing the reader to absorb one at a time or consume several in a row. This tends to be helpful especially when the more poignant, and sometimes heartbreaking, animal patient recollections are shared. But don't shy away with this series that has been read over the generations and even made into a PBS series. The hilarity and pure joy of the animal-human relationship is too good to miss.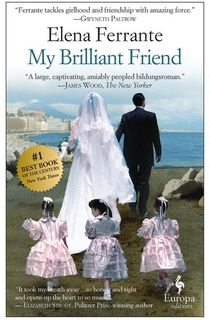 My Brilliant Friend
For those readers who wonder what happens to their new friends (ahem, characters) after reading the final words on the last page of a novel, meet Elena and Lila. The Neapolitan series follows these two friends over the course of decades and four books.
While the identity of the author is still a mystery, what is known for sure is that the intimate portrayal of two women growing up together and weathering the obstacles of life and friendship together has been embraced internationally. Start with My Brilliant Friend set in Naples in the middle of the last century and I bet you won't be able to resist finishing the series—or diving into the rest of Elena Ferrante's works.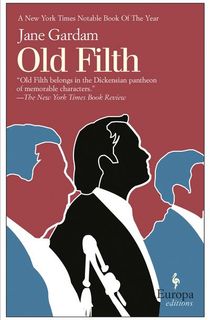 Old Filth
Filth: Failed in London, try Hong Kong. Edward Feathers has had quite the career path and the nickname Old Filth was his to keep after successes in Southeast Asia. He started off as a lawyer and went on to be a judge, but this novel finds him retired and musing on his life that started out as a child born in the Far East to British parents.
Filth, his wife and his archnemesis are featured in this trilogy of books that focuses on each of these characters in particular but also deftly navigates how interconnected they are. The parallels to the fall of an empire and the decline one experiences with age cannot be missed, especially given the very personal experiences that Gardam weaves into his main character to enable him to have an authentic opinion on such matters.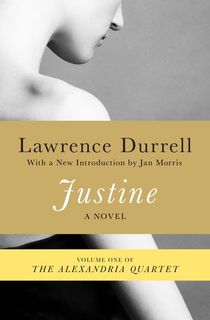 Justine
Justine is the first in a series known as the Alexandria Quartet. This is in reference to the setting of the books in Egypt and the four characters Justine, Darley, Balthazar and Clea living there in the time prior to and including WWII.
If you value prose and wordplay more than a fast-moving plot, this is the series for you. Lawrence Durrell takes you into the experience of what it means to be in love and intimate with another. He also plays with point of view and chronological order in these novels that have been described as a literary experiment.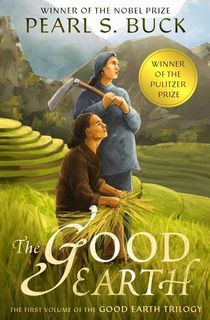 The Good Earth
Change is constant and this is a major theme in the Pulitzer Prize-winning The Good Earth and series as a whole. Using her experience living in China, Buck invites us into the changes that occur in that nation reflected in the family of Wang Lung over decades.
The first book introduces us to Wang Lung and his rise from poor farmer to property owner through hard work and the support of his wife. The couple raise children who will never know the struggles and adversity of their parents. Ironically, the ability to provide for their sons may lead to a complacency which could be the downfall of the family legacy.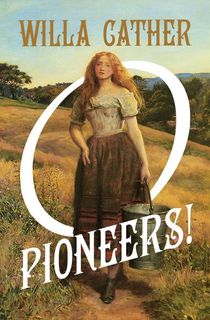 O Pioneers!
Taming the frontier, tackling the big city, and voyaging to another country for a new life. These are the experiences thought to be truly American. And these are the experiences that are the subject matter of Cather's trilogy starting with O Pioneers!
The first book introduces the reader to Alexandra, whose family has ventured out to Nebraska. That was daunting enough before Alexandra's father passes and she is left to turn the land into a working farm. See why Cather is thought to be a pioneer herself in the telling of her first heroine stories.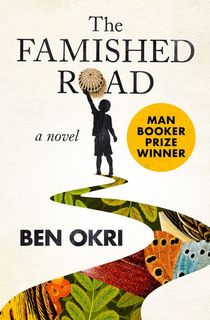 The Famished Road
This series starts off with Booker Prize-winning The Famished Road, which tells the tale of Azaro. A spirit child who is in a realm between life and death, Azaro is witnessing his family's struggles to bring him back to them in Nigeria.
Azaro is caught up in the struggle of the living with the unique perspective of observing. Through his eyes, the series takes us through the mundane ups and downs of life in general and the roller coaster ride of living in a nation undergoing change involving politics and war. Okri imbues his narrator with wisdom based on his own personal encounters living in Nigeria all while relaying unforgettable images to the reader through his poetic words.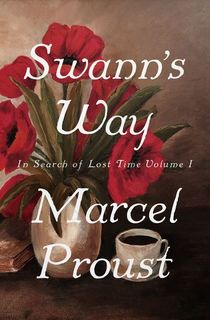 Swann's Way
Have you ever recalled a moment in time just by tasting a familiar food or smelling a scent? It's the closest thing we have to a time machine and it is highly effective. In this series, a man is transported back to his childhood simply by taking a bite of a cookie.
The re-visiting of the past is always a touchy enterprise. Did those things really happen the way we remember? The main character named Swann, who also may be a stand in for Proust himself, is an instrument to play with the concept of memory and to ruminate on the influence of our childhood. What will we hold onto and archive into the memory vault out of all the experiences and people we encounter from the trials and errors of growing up?
The 42nd Parallel
Given that the author's father was hobnobbing with industrial capitalists and failed to acknowledge his own son for many years, it is no wonder that the U.S.A. Trilogy, completed with 1919 and The Big Money, is a commentary on capitalism and includes characters such as Andrew Carnegie and Thomas Edison.
Dos Passos takes on the task of introducing the reader to twelve characters with their own origin stories who are not necessarily related to each other. He also mixes techniques of storytelling with biographical accounts, stream of consciousness, and even news headlines and song lyrics. Those interested in the history of America in the first half of the twentieth century will find this entertaining and informative.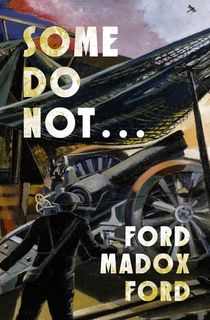 Some Do Not . . .
We end with a popular book series known as Parade's End. Like other authors on this list, Ford uses his personal history, in this case, his time in the Welsh regiment fighting in WWI, to shape his stories. In Some Do Not..., Christopher Tietjens is a soldier experiencing both WWI and the end of the Victorian era.
Follow Tietjens through all his battles, from the emotional battles in his love life with his wife and mistress to physical altercations on the Western Front. Ford devotes almost as much time on Tietjens navigating what it means to love as he does to what it means to fight for your life and for those who are your brothers in arms.